After an Israeli airstrike knocked down a high-rise building in Gaza, Hamas fired 130 jet artillery shells at Tel Aviv in retaliation. But according to the source Israeli iron dome intercept all the threats from Hamas.
A series of air strikes and retaliation between Israel and Hamas have made the situation in the region more intense than ever.
According to Al Jazeera, the Israeli army continued to raid the Gaza Strip on May 11, the target of this airstrike was a 13-story building.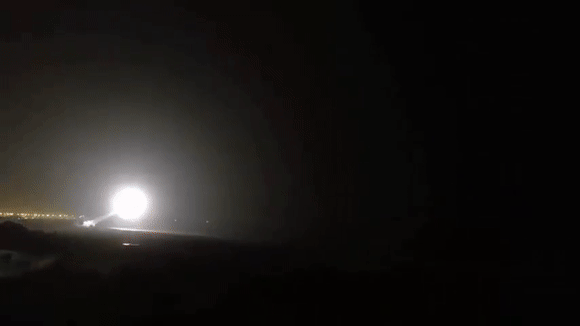 The Israeli side confirmed that their intelligence was certain that there was an office of Hamas forces inside this building.
A series of precision-guided bombs knocked down the building in the Gaza Strip after only a few explosions. The incident happened very suddenly and quickly, the target of the air strike was knocked down after a few seconds.
Gaza said at least 32 people, including 10 children, all of whom were Palestinians, were killed in the Israeli airstrike in the Gaza Strip.
Immediately after the collapse of the 13-story building, the Hamas forces attacked Israel in retaliation.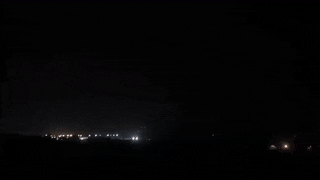 With a tough attitude, Hamas aimed directly at Tel Aviv – the economic – political center of the Israelis. Hamas even claimed to have used the new rockets and jet artillery to overcome Tel Aviv's Iron Dome system.
Israel's Iron Dome defenses – also known as the Iron Dome, have had to operate at full capacity to intercept Hamas' rockets and jet artillery.
Tel Aviv city was also in alarm, fragments of rockets and jet artillery fell like rain on many areas.
It is still unclear what specific damage Hamas caused to the Israeli side. However, it can be confirmed that Tel Aviv's defense system, which has been working quite effectively.
Although the launch cost is very expensive, because the Hamas missiles are aimed at Tel Aviv, almost every missile defense in this area has been fired.
It was also the first time in two years that Hamas attacked Israel's economic hub. Meanwhile, the Arab countries believe that Israel has committed war crimes and crimes against humanity, as it increasingly hardens Palestinians.