Wing Long II unmanned combat aerial vehicle (UCAV) is seen as the pride of China's defense industry. However, this weapon was repeatedly shot down by the Houthis in the Middle East.
The UCAV Wing Loong II is hailed by the Chinese media as the most powerful unmanned combat aircraft in the world today. However, in the Middle East battlefield, this UCAV was continuously shot down by the Houthis militants.
On September 14, the Houthis claimed to have shot down another Wing Loong II drone of the Saudi Air Force, over Kitaf district in the northern Yemeni province of Saadah. The claims were provided with a video showing the interception of the UAV.
Taking into account the area, where the drone was shot down, it could be believed to be operated by the RSAF.
United Arab Emirates Air Force using armed UCAVs to attack Houthi targets in the Yemen battlefield have not yielded much. The Houthis have shot down a total of five Saudi UCAVs in Yemen over the past five years. The most recent was a Wing Loong II shot down in an area along the Yemen border on May 20.
Although it has a very respectable attack ability, the weakness of this Chinese UCAV lies in its relatively poor defense. So they were shot down even with conventional weapons.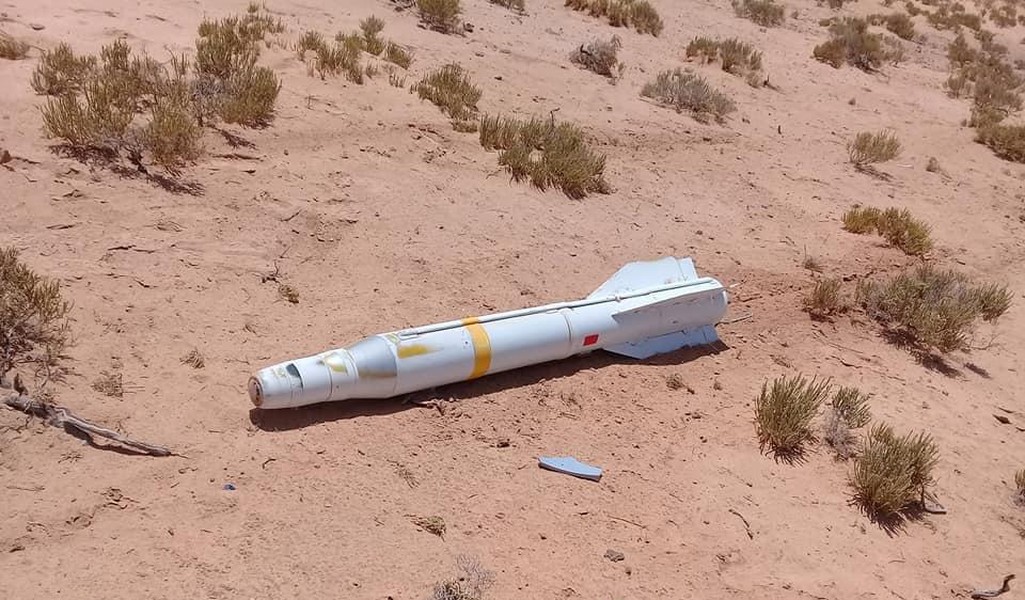 Wing Long II is an upgraded version from Wing Long I, it is classified as a medium-range attack drone manufactured by AVIC. In terms of appearance, Wing Long II is said to copy the shape of the American MQ-9 Reaper.
The Chengdu Wing Loong II is an unmanned combat aerial vehicle developed by the Chengdu Aircraft Industry Group in the People's Republic of China. It's designed to be used as a surveillance and aerial reconnaissance and precision strike platform. The combat drone has a long range strike capability thanks to a satellite link.
This type of combat drones is known to be in service with both the Royal Saudi Air Force (RSAF) and the United Arab Emirates Air Force.
Compared to the Wing Long I, the new version is longer and taller, with a V-shaped tail and larger stabilizer wings under the fuselage. The main wing tip is curved to increase aerodynamic stability. Wing Long II is equipped with a turbocharged engine with 3-blade propeller, a maximum speed of 370 km / h. This Wing Long II drone fighter can operate continuously for 20 hours.
Wing Long II has a maximum payload of 480 kg, it can carry up to 12 small aviation bombs or short-range air-to-ground and air-to-air missiles. Wing Long II has a length of 11 m, a wingspan of 20.5 m, a height of 4.1 m, and a take-off weight of about 4.2 tons. Under the nose is equipped with an optical-infrared sensor station according to FLIR technology.
In addition to domestic use, UCAV Wing Long II is aimed at the export market by China to compete with US UCAV models in Middle Eastern countries. Reality has shown that Wing Long II is a pretty good drone model compared to other Chinese combat UCAV lines.
Therefore, Saudi Arabia ordered and deployed Wing Long II on the Yemen battlefield. This UCAV has repeatedly carried missiles for fire support missions against Houthi targets.
It seems to be able to storm the battlefields in which it participates, but being shot down repeatedly can make it difficult for Wing Long II to follow the success of the US MQ-9 Reaper.