The conflict between Russia and Ukraine has been going on for more than two months, and the EU is working to promote a new round of sanctions, trying to hit Russia's energy industry by banning the import of Russian oil. Although some EU officials hope to import oil from the Middle East to fill the gap in Russia, US media recently pointed out that the Middle East oil-producing countries may not necessarily "save" Europe.
CNN issued an article on May 9 that although the Middle East countries have nearly half of the world's proven oil reserves and idle production capacity, under the influence of factors such as politics, insufficient investment in infrastructure and regional conflicts, the many oil-producing countries in the region may not have the technology or the will to increase oil production for Europe.
For example, the report said that as the main oil-producing countries in the Gulf region, Saudi Arabia and the United Arab Emirates, which have sufficient spare production capacity, are not willing to significantly increase oil production; although Iran has huge export potential, whether the country can return to the global oil market depends on the process of the Iranian nuclear negotiations, and the United States and Iran are unlikely to make concessions in the negotiations for oil; Libya, Iraq and other countries are deeply affected by factors such as insufficient infrastructure and political turmoil, and it is difficult to increase oil production.
In this regard, some oil analysts also bluntly said that Europe had better not have too much hope for the oil in the Gulf region. Saudi Arabia and UAE are reluctant to raise outputCNN pointed out that Saudi Arabia and the United Arab Emirates are the countries with the sparest oil production capacity in the Organization of the Petroleum Exporting Countries (OPEC), and their remaining capacity is enough to produce an additional 2.5 million barrels of oil per day. However, Saudi Arabia has clearly rejected the U.S. request to increase oil production in March this year, which means that OPEC is also unlikely to heed the European demand to increase production.
Amena Bakr, a reporter from the U.S. energy information company "Energy Intelligence", analyzed that, in OPEC's view, the Russian-Ukrainian conflict that caused oil prices to rise is a geopolitical issue that is beyond the organization's capabilities. At the same time, OPEC also attaches great importance to relations with Russia, and they prefer to maintain a neutral attitude in the conflict between Russia and Ukraine.
BRITISH REUTERS MENTIONED THAT OPEC SECRETARY-GENERAL MOHAMMED BARKINDU TOLD THE EU ON APRIL 11 THAT RUSSIA'S OIL PRODUCTION CAPACITY IS IRREPLACEABLE, "UNDER THE INFLUENCE OF SANCTIONS MEASURES OR OTHER SPONTANEOUS ACTIONS, WE MAY SEE A 7 MILLION BARRELS PER DAY IN RUSSIAN OIL AND OTHER ENERGY EXPORTS, CONSIDERING THE CURRENT DEMAND, THIS CAPACITY LOSS IS ALMOST IMPOSSIBLE TO MAKE UP." "
AT PRESENT, OPEC+ AND ITS OIL-PRODUCING ALLIES, INCLUDING RUSSIA, HAVE ONLY AGREED TO IMPLEMENT A SMALL MONTHLY PRODUCTION INCREASE PLAN. ACCORDING TO THE US CONSUMER NEWS AND BUSINESS CHANNEL (CNBC), OPEC+ AGREED AT ITS MAY 5 MEETING TO RAISE ITS PRODUCTION TARGET BY 432,000 BARRELS PER DAY FOR NEXT MONTH.
Ajay Parmar, an oil market analyst at energy market analyst firm ICIS, said OPEC+ is unlikely to supply more oil to the market to address supply pressures, "They are happy to see oil prices stay above $100 a barrel, and any large-scale increase in production will drive down oil prices." They are expected to continue to slowly regain market share in 2022. "
ANALYSTS TOLD CNN THAT IN THE ABSENCE OF SAUDI ARABIA AND THE UNITED ARAB EMIRATES WILLINGNESS TO INCREASE PRODUCTION, THE ONLY FEASIBLE WAY IS FOR SUPPLIERS TO CUT THE SUPPLY OF ASIAN CUSTOMERS AND SPEND THIS PART OF THE CAPACITY ON EUROPEAN COUNTRIES, BUT THIS APPROACH IS " COSTLY".
Robin Mills, chief executive of Qamar Energy, a Dubai-based energy consultancy, said such a capacity adjustment would only be possible to the extent allowed by a long-term contract or if an agreement was reached with Asian buyers.
Iraq, another important oil producer in the Gulf, is reported to currently produce about 4.34 million barrels per day of oil per day, with a maximum capacity of 5 million barrels per day. While Iraq's production could theoretically increase by an additional 660,000 barrels per day, a lack of infrastructure and political instability have largely eliminated that possibility.
THE BRITISH REUTERS PREVIOUSLY REPORTED THAT IRAQ'S AVERAGE OIL PRODUCTION IN MARCH WAS 4.15 MILLION BARRELS PER DAY DUE TO THE BRIEF CLOSURE OF SEVERAL IMPORTANT OIL FIELDS IN EARLY MARCH DUE TO MAINTENANCE AND PROTESTS, WHICH NOT ONLY DID NOT MEET THE OIL PRODUCTION QUOTA STIPULATED BY OPEC+ BUT ALSO FELL BY 112,000 BARRELS PER DAY FROM FEBRUARY.
ANALYSTS ALSO TOLD CNN THAT IRAQ'S EXISTING LEVEL OF INFRASTRUCTURE IS NOT ENOUGH TO SUPPORT HIGHER OIL PRODUCTION AND THAT INVESTMENT WILL TAKE YEARS TO MAKE PROGRESS. "OIL IS NOT AT YOUR FINGERTIPS, IT REQUIRES INVESTMENT, AND THAT INVESTMENT TAKES TIME TO MAKE A DIFFERENCE ." BUCKLE SAID.
us media: after the embargo on Russian oil, the middle east will not "save" Europe
an oil field in Iraq is pictured by foreign media
LIBYA, A NORTH AFRICAN COUNTRY THAT IS ALSO AN OPEC MEMBER, HAS BEEN AFFECTED BY POLITICAL TURMOIL AND CONFLICT. AT THE END OF APRIL, LIBYA'S NATIONAL OIL COMPANY SAID IT HAD LOST MORE THAN 550,000 BARRELS A DAY OF OIL PRODUCTION DUE TO THE BLOCKADE OF MAJOR OIL FIELDS AND EXPORT TERMINALS BY PROTEST GROUPS.
In response, Yousef Alshammari, chief executive of CMarkits, a British energy analyst agency, admitted that under the influence of the unstable situation, many oil fields in Libya have been in a state of shutdown, and the country's idle capacity is almost impossible to put into production.
The Iranian nuclear negotiations have reached an impasse, and Iran's return to the oil market is hampered
TO MAKE UP FOR THE OIL PRODUCTION NEEDED BY EUROPEAN COUNTRIES, CNN HAS EVEN SET ITS SIGHTS ON IRAN, WHICH HAS BAD RELATIONS WITH WESTERN COUNTRIES. IRAN, AN OIL PRODUCER, HAS LONG BEEN EXCLUDED FROM THE GLOBAL OIL MARKET DUE TO US SANCTIONS, BUT NEGOTIATIONS ON THE JCPOA HAVE MADE IT POSSIBLE FOR THE COUNTRY TO REJOIN THE OIL TRADE.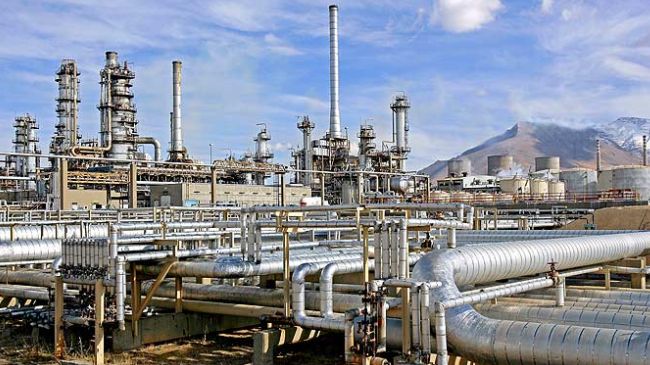 CNN said Iran could supply 1.2 million barrels of oil to the market every day if the United States could lift sanctions. Data analytics firm Kpler also estimates that as of mid-February, Iran's oil was floating in the storage of about 100 million barrels, meaning it could supply an additional 1 million barrels of oil per day over a three-month period.
But the premise of all this is that the United States and Iran can reach an agreement at the negotiating table. Since April 2021, the parties to the Iran nuclear deal have held several rounds of negotiations in Vienna, the capital of Austria, but in the past year or so, there are still many differences between the two sides that have not been bridged.