The international situation is complicated today, and no one could have predicted that Finland and Sweden, which have always maintained "neutrality" and "military non-alignment," would take the initiative to move closer to NATO at the juncture of the Russia-Ukraine war, breaking not only the "rules of the decades," but also infuriating Russia, which was caught in the middle of the battle.
The Swedish government openly said that it will apply to join NATO just hours after Finland officially revealed its proposal.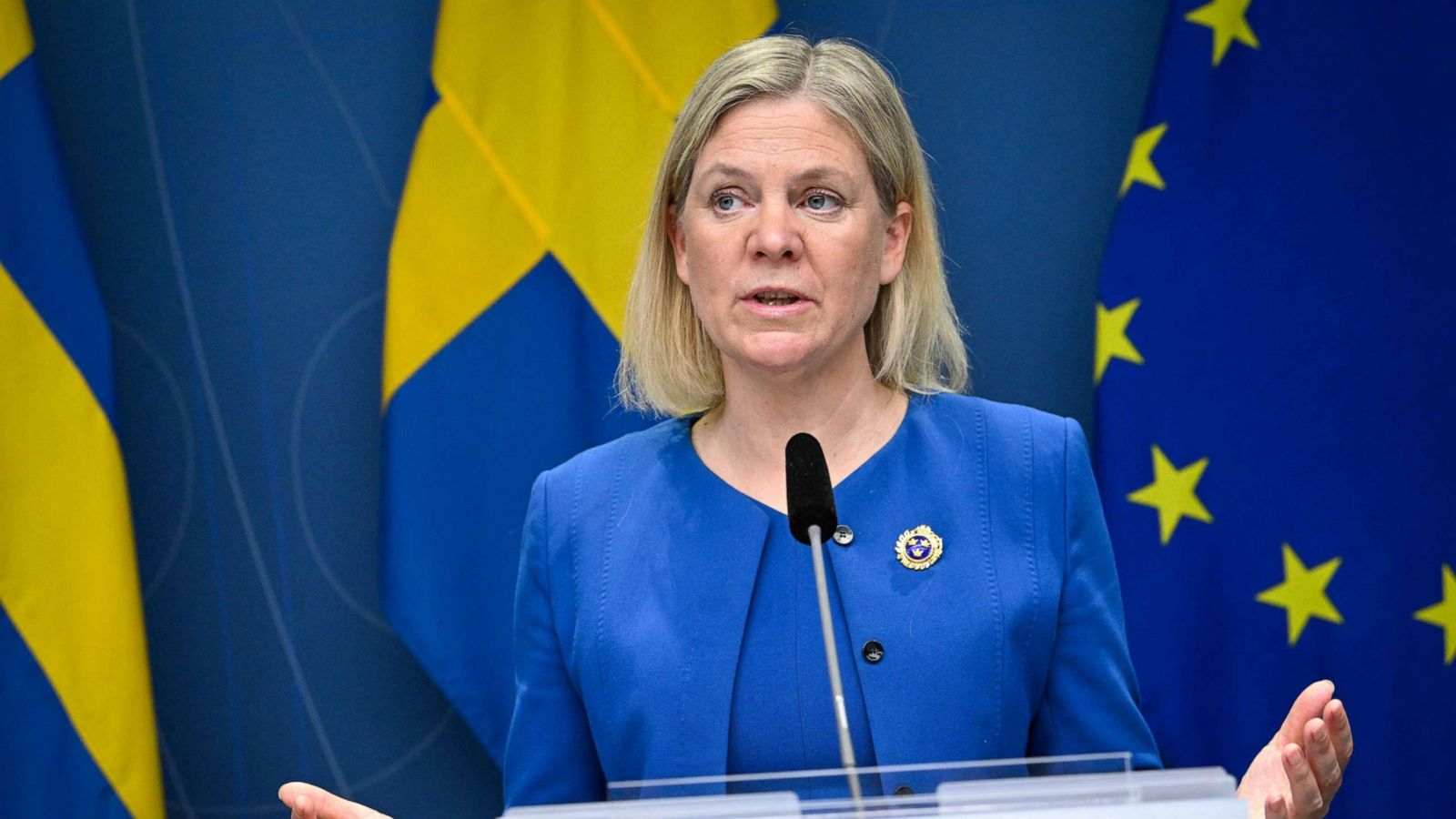 A joint news conference was conducted by Swedish Prime Minister Andersson and Moderate Party Chairman Kristsson. Andersson stated that the Swedish government will apply to join NATO following parliamentary discussion.
The Swedish parliament debated whether or not to join NATO on the same day. Only the Left Party and the Environment Party hold opposing views among Sweden's eight political parties, with the remainder voting in favor. There was no vote in the discussion since Sweden's choice to seek NATO membership is up to the government.
According to Swedish Defense Minister Hultquist, the date for submitting the application for "joining the contract" has yet to be set. However, the rest of the world believes that Sweden will most certainly synchronize with Finland.
Finland and Sweden have maintained a "neutral" stance for many years, and their non-aligned status has properly balanced the two nations' tranquillity and peace on the European continent. What prompted the two countries to make such a significant shift on the same day?
On May 15, Swedish Prime Minister Andersson said, "The policy of non-alignment has been very helpful to us, but it will not continue to be beneficial to us in the future." She said that the European security order on which "neutrality" is based has "been affected by the attack", and "We have to re-adjust to reality."
The Russian-Ukrainian war is, in reality, the most essential reason driving Finland and Sweden to shift their stances.
You should be aware that Russia's "special military operation" in Ukraine has as its strategic objective the prevention of NATO's eastward expansion. Maybe Ukraine too wished to stop firing and drop out of NATO, but this conflict, which has been influenced by the US and Western nations, has taken on the look of "opening the bow without turning back arrows." Weapons must be accepted as "gunners" since there is no other option.
The lessons learned in Ukraine are making Russia's neighbors, Sweden and Finland, nervous. Finland and Sweden will be immediately affected if the imminent war expands. For Finland and Sweden, "neutrality" is clearly not the greatest choice right now. Given that Russia cannot be attacked for an extended period of time, these two nations are acutely aware of the West's "means." Rather than carefully maintaining trilateral ties, it is preferable to fully join NATO.
The United States and Western nations that oppose Russia are happy that Sweden and Finland have made such a move…
On May 15, a Pentagon official stated that the United States supported Finland and Sweden's decision to join NATO and that military assistance may be provided if necessary.
During a visit to Sweden and Finland, British Prime Minister Boris Johnson signed a "joint statement" vowing to assist in the case of an assault on Finland.
On the afternoon of May 16, French President Emmanuel Macron made a statement on Sweden's application to join NATO. Macron said he fully supports Sweden's decision.
Furthermore, NATO Secretary-General Stoltenberg spoke with Swedish Prime Minister Andersson on May 16.
Stoltenberg expressed his delight at Sweden's decision to apply to join NATO. Sweden is one of NATO's closest allies, he added, and "Sweden's admission into NATO would improve the Euro-Atlantic region's security.
Obviously, such a kind greeting is sufficient to illustrate the country's particular objectives for Russia's geopolitics.
Regarding the practice of neighboring Finland and Sweden, Putin said that this was a wrong decision.
Russia claimed it will beef up its army presence along Finland's border. Indeed, Russia warned the two nations in mid-April that if they joined NATO, Russia would "install nuclear weapons and hypersonic missiles in the European enclave of Kaliningrad."
Today, the West is continually claiming that Russia wants to "grow" on the surface, putting invisible pressure on Western countries while quietly disseminating ideas and promising benefits to the countries that were first swayed. Finland and Sweden are so drawn into their own group.