After MiG-29 Ukraine now equipped its Su-27 fighter jet with American AGM-88 HARM anti radiation missiles, which is a huge threat to Russian armed forces radar and air defence system.
The pilots of the Ukrainian Air Force hit Russia with AGM-88 HARM missiles not only from MiG-29 fighters but also with Su-27. A picture of a Su-27 aircraft outfitted with American anti-radar missiles "lit up" on the internet
This gives the Ukrainian Air Force almost unlimited access to missiles from NATO countries with a maximum range of hitting sea and ground targets at distances of up to 280 kilometers, and air targets – up to 240 kilometers. It is noteworthy that until recently, only Israel and India had the technology to adapt Soviet fighters to NATO standard ammunition, which about two years ago Isarel offered Kyiv the modernization of 14 Su-27 combat aircraft.
It should be mentioned that, prior to Ukraine, India was the only nation in the world that could deploy Western and Israeli weapons in fighter jets produced in the Soviet Union and Russia. The Indian Air Force already uses Israeli MICA, Derby British ASRAAM air-to-air missiles in Russian-made Su-30MKI.
The image below shows a Ukrainian Su-27 fighter jet that has been upgraded and is equipped with an unspecified version of the AGM-88 cruise missile capable of hitting ground, sea and air targets emitting waves in a certain frequency range. A similar guide is also used to launch the AGM-84 Harpoon cruise missiles, which have a range of up to 280 kilometers.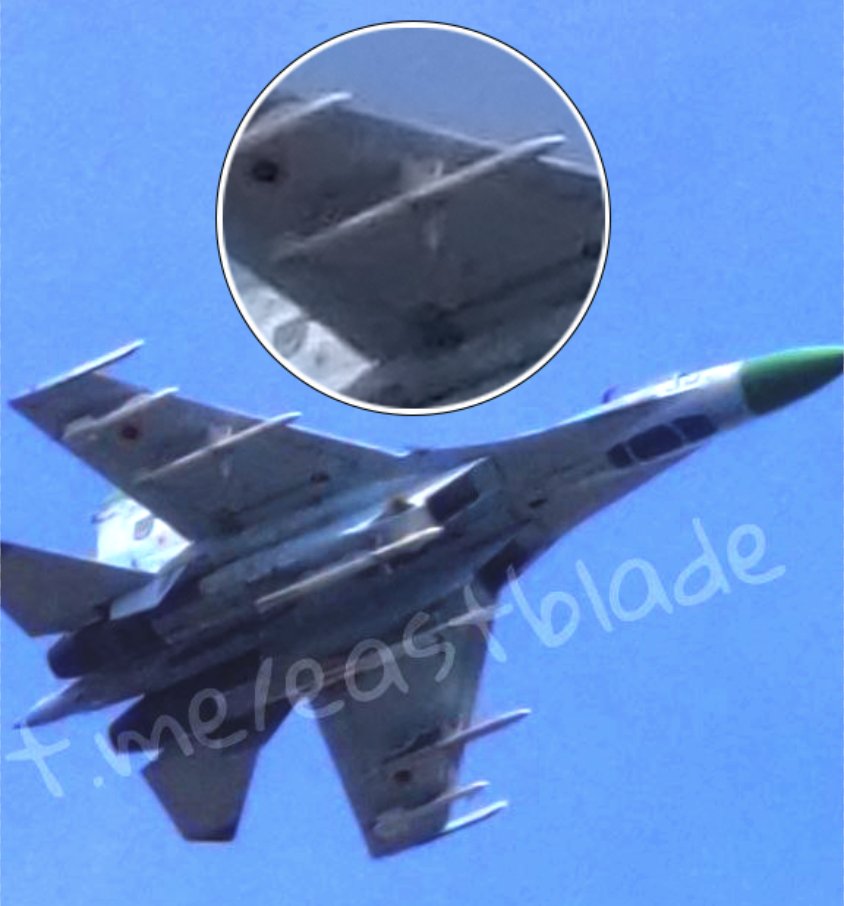 This is a Su-27S fighter from the 831st Tactical Aviation Brigade. It is interesting that earlier we already had a tip from the Armed Forces that HARMs were used not only to hit the Russian targets with MiG-29s, in particular, they also considered the option of Su-24M attack aircraft under the condition of using the "Phantasmagoria" radio-technical intelligence container.
Until recently, Ukraine had only modernized MiG-29 fighters, but with the appearance of Su-27 fighters capable of carrying NATO-standard missiles in Ukraine, the situation may worsen significantly, at least for the reason that the Ukrainian Air Force has much more NATO missile carriers.