With the emergence of advanced strategic weapons such as hypersonic missiles and nuclear submarines, many people have begun to believe that aircraft carrier, as "maritime overlords", have a deadly threat, so it is very important for countries to build aircraft carriers. That's why the construction of aircraft carriers has not stopped. Some countries have even been obsessed with building aircraft carriers and have always wanted to own a domestically produced aircraft carrier built entirely by themselves.
In today's world, however, few countries have aircraft carriers, let alone nuclear-powered ones, except the United States, which is a big operator of nuclear-powered aircraft carriers. Currently, only the United States and France have nuclear-powered aircraft carriers, of which the U.S. Navy already has 11 nuclear-powered aircraft carriers. The Technology available To The United States Is Well-Established In The Development And Construction Of Nuclear-Powered Aircraft Carriers, And The Construction Of The 12th Nuclear-Powered Aircraft Carrier Will Be More Advanced. A nuclear-powered aircraft carrier owned by France is not a standard nuclear-powered aircraft carrier, and its nuclear-powered device comes from a nuclear submarine, which is not so compatible with the carrier.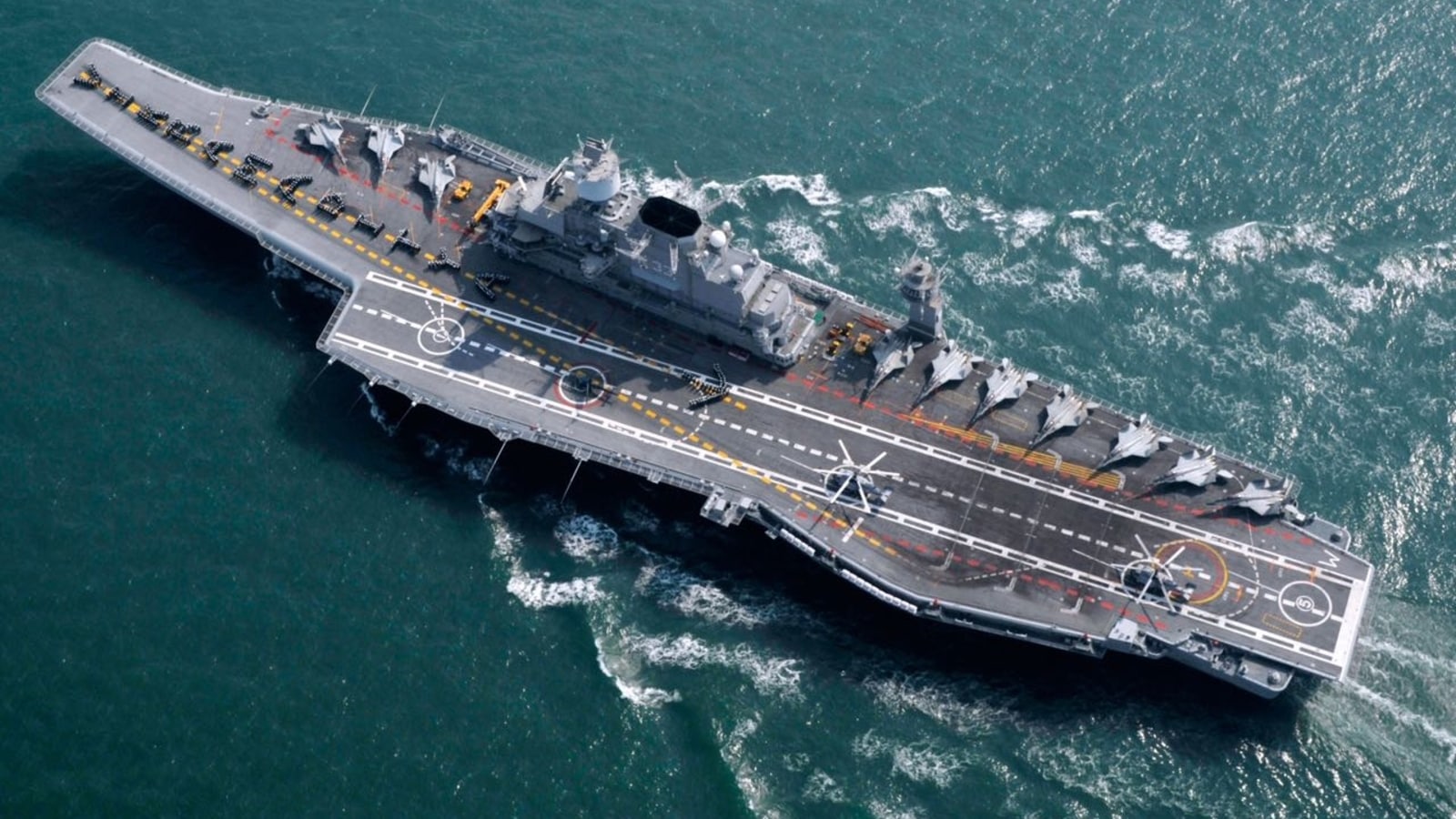 In addition to the United States in the non-stop construction of aircraft carriers, has always liked to be close to the United States of India, for the construction of aircraft carriers are also very persistent. Fifteen years have passed since India's first domestically produced aircraft carrier began construction in 2005 but now it is finished and its under sea trials and it will be commission by the end of the 2021. However, India's home-grown aircraft carrier, the Vikrant, is still not commissioned, but India has begun planning to build its next aircraft carrier, which will be nuclear-powered.
It is understood that the Indian Navy has previously announced the design requirements of the new aircraft carrier, and hope to start work as soon as possible. The nuclear-powered aircraft carrier planned by the Indian navy, named "Visal"(which means HUGE in English), has a displacement of 70,000 tons and can carry 60 aircraft. In addition, the Indian Navy plans to equip the carrier with electromagnetic catapults and procure state-of-the-art stealth carriers to enhance its combat capability. India is confident that, if built, it will become Asia's first nuclear-powered aircraft carrier, and its performance will be more advanced than the Chinese aircraft carrier.
However, while the Indian Navy is well planned, it also has a chance to achieve it. India's current weapons and equipment basically rely on imports, but however by the end of 2020 India imports of arms decreases by 33% and its military-industrial development growing rapidly, But still build a nuclear aircraft carrier by own and first time its not a easy things.
While according Chinese news agency The U.S. is unhappy with the Indian navy's nuclear-powered aircraft carrier program. The U.S. argues that India, rather than struggling to build its own aircraft carriers, would be better off buying a modified Kitty Hawk-class aircraft carrier from the U.S. military, saving time and ensuring quality.
However, we should consider various factors, why India will never gonna use a used US navy aircraft carrier-
The USS Kitty Hawk is a larger aircraft carrier with heavier displacement of about 61000 tons light and full load of 88000 tons max load Also, it is a CATOBAR type of aircraft carrier, It could carry upto 90 aircraft.
Although this looks impressive, the problem with acquiring this aircraft carrier is that it is already a 40 years old hull by the time it was decommissioned. This meant the ship needed extensive and expensive refits in both the structure and the equipment. Also, the engines had to be replaced. If India bought an American Aircraft carrier, it could not operate Russian jets from it. Operating the American jets from it was comparatively expensive for India rather than building a new one.