Bahrain has launched talks with India for the procurement of the Indian-made Arjun Mk 1A MBT. Last year Indian army placed an order to supply 118 Arjun Mk1A Tank.
The Kingdom of Bahrain is in talks with the Government of India to acquire a major battle tank for the ground forces of the East Asian kingdom. According to the report, this includes the purchase of the Indian 120mm Arjun Mk II tank, which has 14 major improvements from its older version Arjun MBT, as well as the integration of some custom-made Israeli solutions.
There is no official information on the stage of the talks, but sources say they are at an advanced stage and Bahrain has liked the Indian tank. It is not known how much the Kingdom of Bahrain would buy. It should be noted that the Arjun MK1 MBT had outperformed the Russian T-90s in 2010. This exercise took place during a desert trial conducted by the Army. So you can the high performance of Upgraded Arjun mk1A tank in the desert and hot areas.
Arjun Mk 1A has improved GMS with ATT, CPS Mk. II with TI/LRF, uncooled TI/night for driver, ALNGS, LWS , TWMP , RCWS, CABIS , hunter-killer capability, chemical sensors, new armour, new ERA, it will definitely be a good choice for Bahrain.
Arjun Mk-1A designed/developed by DRDO is compatible with the present and future requirement of Armed Forces. MBT Arjun Mk-1A is incorporated with 71 upgrades in comparison to MBT Arjun Mk-1, thereby endowed to have superior firepower etc.
Bahrain has 180 main battle tanks American production M60A3. These tanks are one of the most popular and used in battle, and according to unofficial information, a total of 15,000 units have been produced in 22 countries. They took an active part in Operation Desert Storm in 1991 during the Gulf Crisis.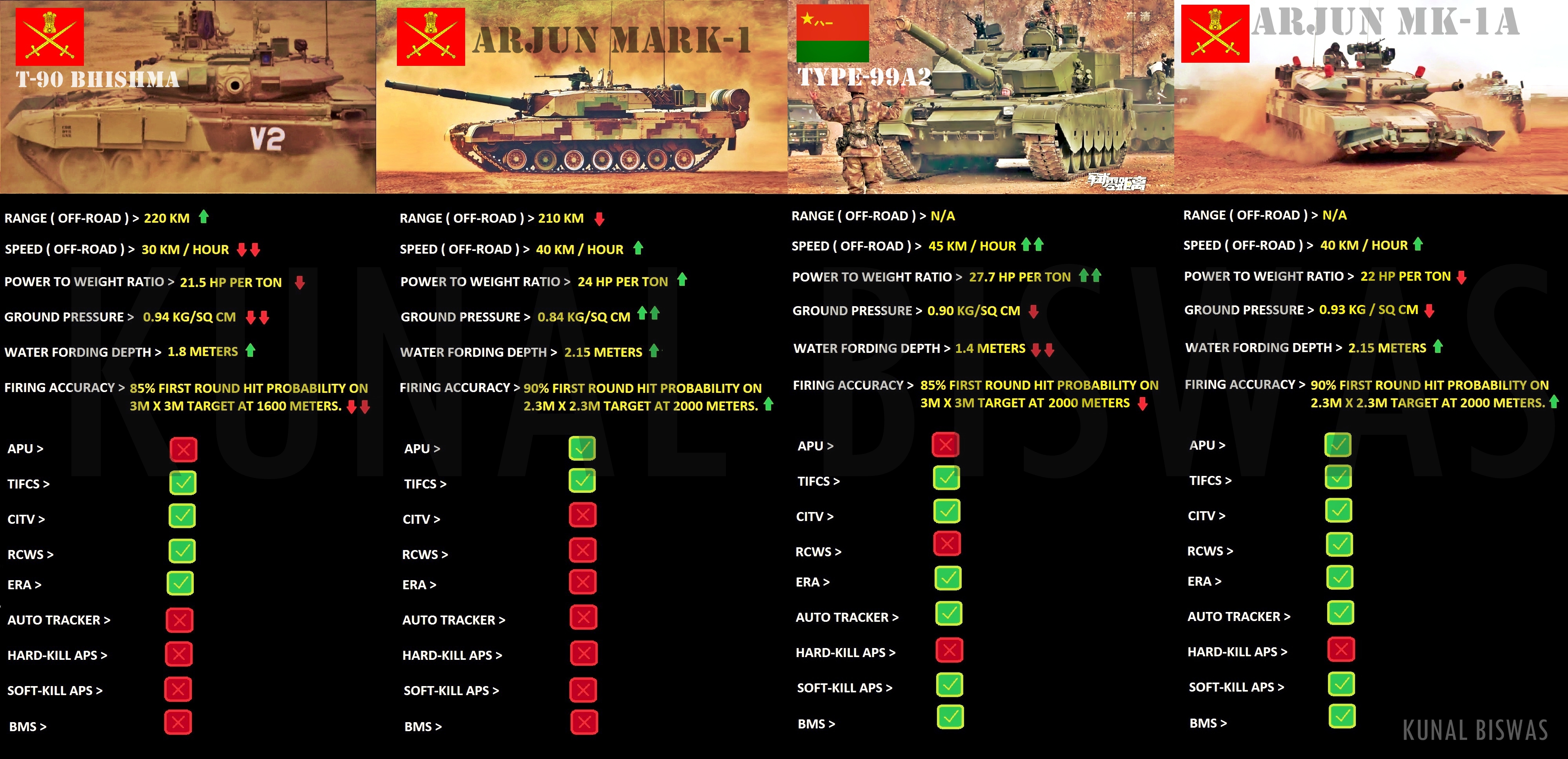 Nearly five years ago, the Italian company Leonardo proposed to  Bahrain to make a major update, replacing the 105mm cannon with a 120mm cannon, as well as upgrades the engine, software, and hardware, including increasing gun mantle armor protection to 330 mm and increasing turret face protection. 276 mm. Leonardo has a license to perform such an upgrade.
Arjun Mk IA
Bahrain's interest in the Indian 120mm Arjun Mk 1A is no surprise. In recent years, the Indians have managed to seriously reward their old version of the Arjun MBT to get today's 120mm Arjun Mk 1A. India unveiled the Arjun Mk 1A for the first time in 2014 in February during the Republic day parade in New Delhi.
Arjun Mk 1A  has an integrated 120mm cannon that can fire a very large set of ammunition – FSAPDS [Fin Stabilized Armor Piercing Discarding Sabot], HESH [High-Explosive Squash Head], PCB, TB, and the Israeli laser anti-tank missile [LAHAT]. Interestingly, the cannon is equipped with a thermal sleeve, smoke extractor, and barrel orientation system.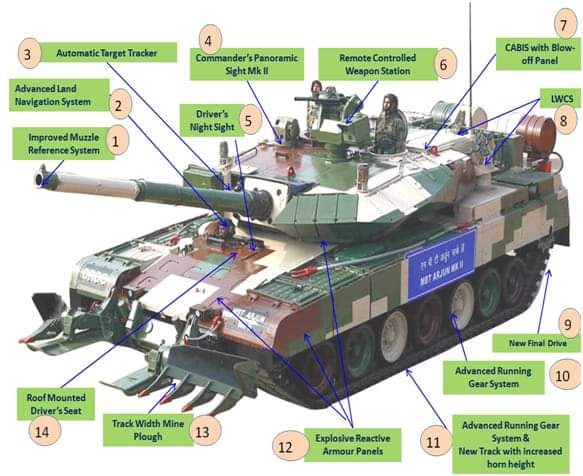 The tank is powered by a 10-cylinder V-90 turbocharged diesel engine with charge cooling and water cooling. This engine provides the Arjun Mk 1A with 1030 kW at 2400 rpm. With a full tank of fuel, the tank can travel up to 500 km, and the maximum speed it reaches is 50 km / h on the road and 40 km / h on cross-country terrain, including off-road.
The armor of the tank is an Indian production type ERA [Explosive Reactive Armor]. Experts believe that it is equivalent to the Russian armor Kontakt-5 with which the Russian T-90 is equipped. Interestingly, the Arjun Mk II has a custom-made laser warning and response system [ALWACS], developed in collaboration with the Israeli company Elbit Systems, which is installed on each side of the dome. In addition, the tank has modern optics and an automatic device for sifting the target.
Special Features
Fin Stabilised Armour Piercing Discarding Sabot (FSAPDS) ammunition and 120-mm calibre rifled gun are the major specialities of Arjun tanks.
It is also specialised in computer controlled integrated fire control system with stabilised sighting capable to function in all lighting conditions.
The secondary weapons are inclusive of a coaxial 7.62-mm machine gun for anti-personnel targets as well as a 12.7-mm machine gun for anti-aircraft and ground targets.
The tank is also known as the Hunter Killer. This makes it the most potent tank in India.