Drones are not high-end technology, as early as the 1950s and 1960s, drones have been widely used in various fields, especially in the military field. Early military drones generally carried out reconnaissance missions, and after decades of development, today's drones are becoming more and more powerful, like the Global Hawk unmanned reconnaissance aircraft in a flight can be hundreds of thousands of square kilometers of land to the bottom. In addition to reconnaissance drones, modern attack drones are also on the rise, and can perform many tasks that are difficult for someone to fly.
Today's drone development has two directions, one is getting bigger and bigger, the larger the size of the drone is relatively long, for attack drones, the size of the big one brings another benefit is the large load of bombs. The other opposite direction of development for drones is miniaturization, which is characterized by a flight that is difficult to detect, can carry out missions more safely and covertly, and is easy to carry and place. The two directions in which drones are developed illustrate the growing importance and ability of today's drones to take on more tasks.
The elite National Security Guard or NSG has undergone a major overhaul by introducing new weapons systems and gadgets. Be it semi-automatic sniper rifles or the world's smallest spy cam drone, the National Security Guard is equipped with it. Black Hornet, the world's smallest spy cam drone is all of four inches in length, but size does not matter when it comes to being lethal. What seems to be a toy, is one of the most deadly assets in the NSG's arsenal.Black hornet was first spotted back in 2018 rising day of NSG commandos.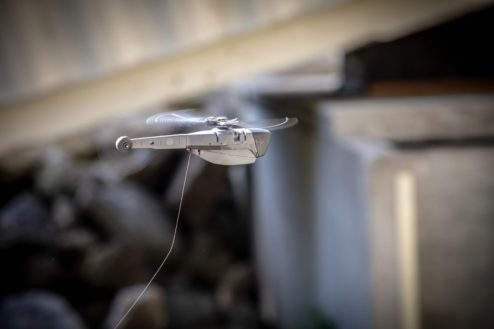 Equipped with three hi-tech cameras, the Black Hornet spy-cam drone "helps commandos scout for danger ahead," discloses a senior officer of the NSG. The nano drone weighs is less than 50 grams, but can reach speeds of over 22 miles per hour (35 km/h). It also comes with an in-built GPS device with autonomous flight functions. The Black Hornet Nano is a military micro unmanned aerial vehicle developed by Norway's Prox Dynamics AS. Apart from India, it is used by the armed forces of the United States, France, United Kingdom, Germany, Australia and the Netherlands.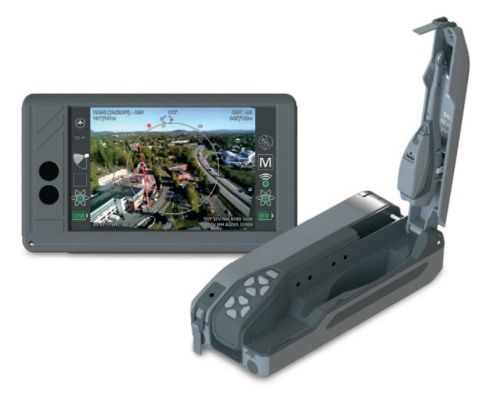 "Black Hornet 3", the length of the drone is only about 10 cm long, the overall weight of less than 60 grams, smaller than a sparrow, is currently one of the smallest military drones. Although the "Black Hornet 3" is small, but the body is integrated with a large number of complex electronic systems, can effectively perform a variety of close-range tasks.
The "Black Hornet 3" can fly steadily in 12 m/s winds and has a maximum flight radius of 2 km, can fly for tens of minutes at a speed of 5 m per second, and the flight process is so noisy that it is difficult to detect. "Black Hornet 3" body made of nanomaterials, equipped with GPS navigation, thermal imager, information transmission, night vision camera and other systems, can carry out reconnaissance, target guidance, fireproof shooting, damage assessment and other tasks, combat functions are very complete.