An-124, Russia's largest military transport aircraft was seized at the airport of Toronto, Canada.
The An-124, Russia's largest military transport aircraft, was seized by Canadian authorities at the end of February while it was parked at Toronto's city airport. It is known that this plane was carrying goods and equipment related to the Covid-19 epidemic from China to Canada and was detained as a protest against Russia's military campaign against Ukraine. The fate of the crew is unknown because there is currently no flight from Canada to Russia and vice versa.
Currently, the captured plane is in the parking lot of Pearson airport, Toronto, however, the Russian site Avia is concerned that the plane may be sold or transferred to the Ukrainian side, but the Canadian side did not say anything about this.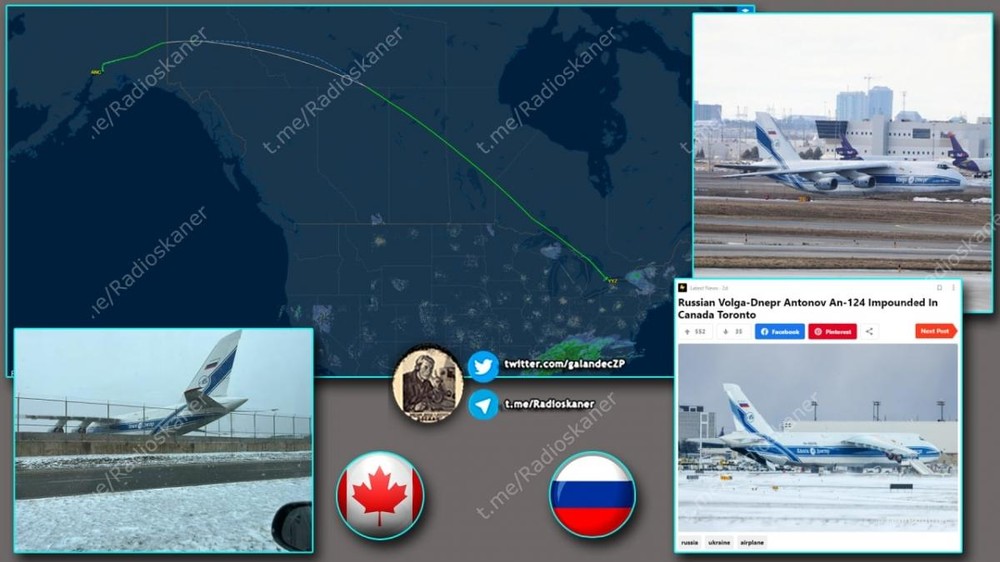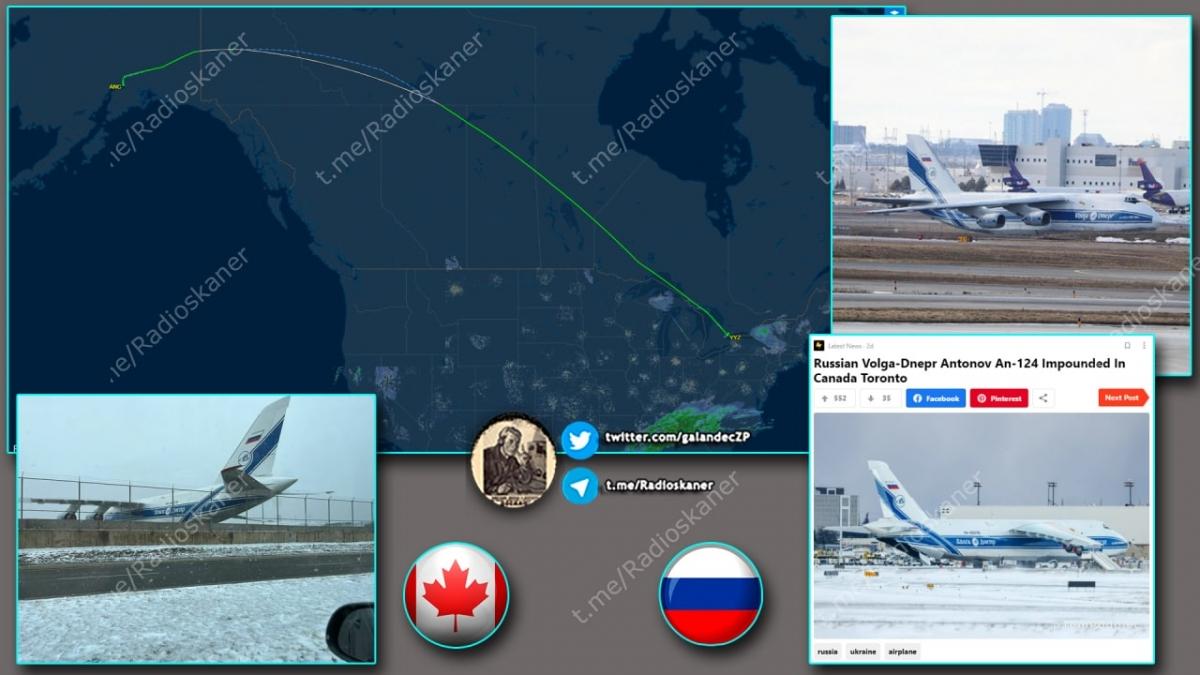 An-124 is Russia's largest military transport
With the An-225, the largest aircraft on the planet destroyed, the An-124 is officially considered the world's largest strategic transport aircraft in operation. A total of 48 An-124s are currently in active service out of the 56 produced since 1986.
An-125 is effectively serving in the air transport force of the Russian Air Force and a small number in the service of Ukraine. In appearance, the An-124 is similar to Lockheed's C-5 Galaxy, but slightly larger. This mechanical transport can be lowered to facilitate loading.
The An-124 can carry up to 150 tons of cargo and they can carry tanks, fighter planes, armed helicopters, armored vehicles to even small submarines; it can also carry 88 people in an upper compartment behind the cockpit. However, because of its limited pressurization capacity in the fuselage, it rarely carries paratroopers.