India using Carl Gustaf 84 mm recoilless rifle since 1976. It can be used as an anti-armor, anti-structure, and anti-personnel weaponry, the kind of equipment which could be vital in the sort of urban combat and can play a crucial role against Chinese Armoured corps.
Saab announced in September 2022 that it would establish a manufacturing facility to produce the Carl-Gustaf M4 weapons system in India. It will be the company's first facility producing the M4 system outside Sweden. The facility is expected to open in 2024 and will produce weapons for the Indian Armed Forces as well as export components to users worldwide. Previous versions of the Carl Gustaf system have been in service with India since 1976.
We all know the superior capabilities of Carl Gustaf rifle, it is a combination of a recoilless rifle and a rocket launcher. It also has a deep, 40-year history. This beast, built in Sweden, fires a hefty 84 mm round. It proved its capabilities both in war and counterterrorism operations in Kashmir, Counterinsurgency operations in North-East India, and Jungle warfare against Naxal in different parts of vountry. It was same the weapons India used against Pakistan's back terrorists during the Surgical strike 2016 to destroy terrorist bunkers.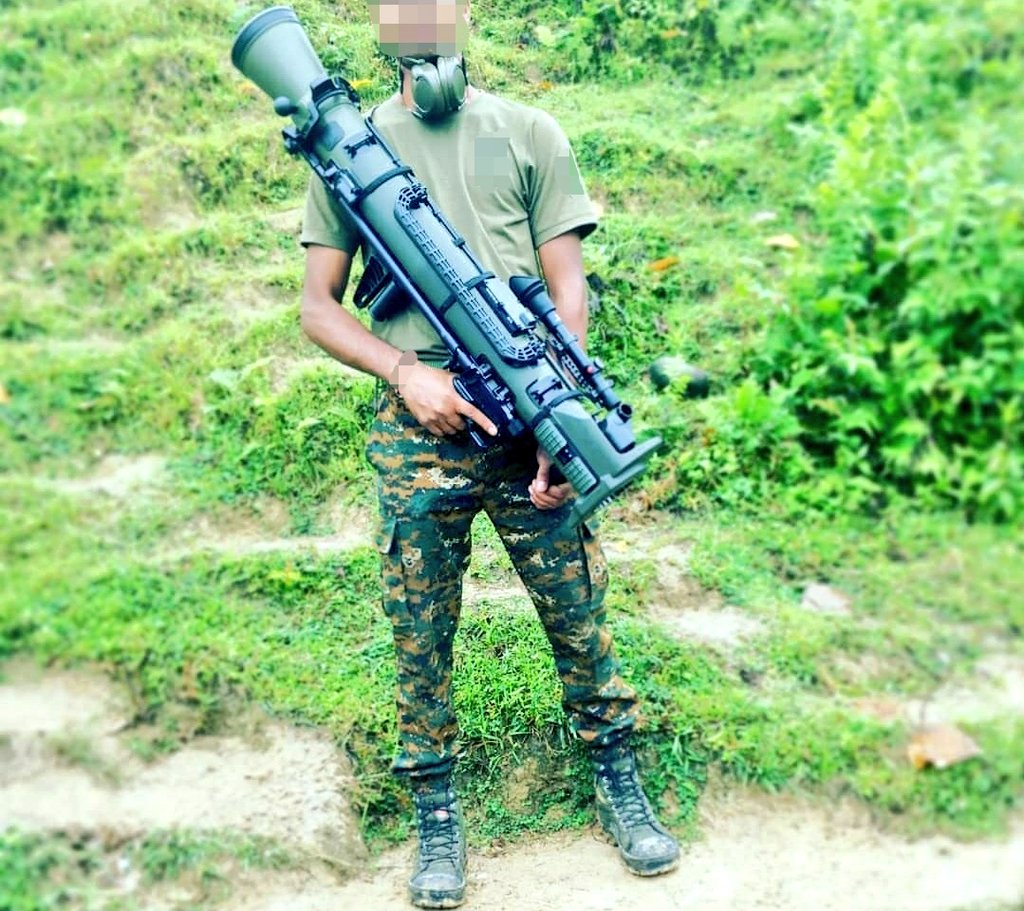 It can take out light enemy tanks, people carriers with thick armour, and bunkers. It has migrated over to regular Army and paramilitary units after becoming popular in special operations forces units, specifically counterterrorism units like RR, Para SF, and COBRA.
Advantages
Simple equipment, accuracy, ease of maintenance, wide range of ammunition, longer service life and robustness are advantages. It has been used by the Indian Army in CT and COIN operations and combat for decades. Carl Gustaf has proven to be a formidable opponent of truck, bunker and tank transport.
Since his 1970s when the first his M2 arrived and was manufactured in India, the Indian Army has relied on Carl Gustav as its primary weapon. According to most Indian observers, the Army chose Carl Gustav for its adaptability and versatility, durability, ease of deployment and ability to become a "one-man artilleryman". Experts say the Carl Gustav's use in the Indian Army has improved range, accuracy and weapon stability thanks to the rifled barrel and recoilless system.
You can imagine the power of Carl Gustaf, On May 4, the Ukrainian military released a video of the Russian T-90M main combat tank being destroyed by using the Carl Gustaf M2 version.
It is shoulder-fired with a laser rangefinder and is reusable. This beats his single-shot AT4 rocket launcher. It requires his two crew members, one for shooting and one for tracking and carrying ammunition. Gustav fires continuously at 6 rounds per minute. However, it can also be triggered by a single user, although it slows down the process. Personnel may stand, kneel, or fire while vulnerable to lethal blows.
About Carl Gustaf MK4
The Carl-Gustaf MK4 ultra light recoilless rifle is a man-portable, multi-role weapon system that allows dismounted soldiers to effectively deal with multiple challenges on the modern battlefield. Adaptable and flexible, the system is constantly evolving to satisfy future user and market needs.
The new version is touted as highly flexible and compatible in the battlefield. The Carl Gustaf M4 in general a squad level anti-tank weapon but it is also effective against other stationary and moving targets. It weights only 6.6 kg, which is 7 kg lighter than the M2 version. And it is only one meter in length.
The Carl Gustaf M4 is a very versatile weapon. This recoilless rifle can fire a wide range of 84 mm munitions, such as high-explosive anti-tank rounds, anti-structure rounds, multi-role rounds, high-explosive anti-personnel rounds, smoke rounds, illumination rounds and other. It is compatible with ammunition of the previous M2 and M3 models. This wide range of munitions makes the weapon effective in support role.
This recoilless rifle is highly reliable and has a lifespan of 1 000 rounds. The length of the M4 was reduced in order to suit urban terrain. The weapon also has a reduced weight due to the use of lighter components such as carbon fiber and titanium liner.
This recoilless rifle can be fitted with intelligent sighting systems such as optical 3x magnification sight, laser rangefinder and image intensification system apart from original iron sights. Also, the new system is developed to shoot at night with the help of a tracer round.
This weapon is multipurpose and can be used to destroy a wide range of targets at distances of up to 1 000 m.
The Carl Gustaf M4 has a hinged breech feeding system. This weapon is normally operated by a crew of two, including gunner and loader. Rate of fire is around 6 rounds per minute. However, if required, it may be also used by a single operator.