China's military said Friday that four of its soldiers were killed in a high-mountain border clash with Indian forces last year, the first time Beijing has publicly conceded its side suffered casualties in the deadliest incident between the Asian giants in nearly 45 years.
The announcement, coming about eight months after the bloody hand-to-hand fighting, should help global audiences "understand the truth and the right and wrong of the incident," Chinese Foreign Ministry spokesperson Hua Chunying said.
Yet the delay also appeared to reflect China's deep culture of military secrecy, as well as concerns over the potential domestic and international fallout from the bloodshed.
Immediately after the June 2020 clash atop a high ridge in the Ladakh region's Galwan Valley, India announced it had lost 20 of its soldiers in a battle that saw fists, clubs, stones and other improvised weapons used to avoid a firefight.
China was believed to have also had casualties but did not provide any details, saying it didn't want to further inflame tensions.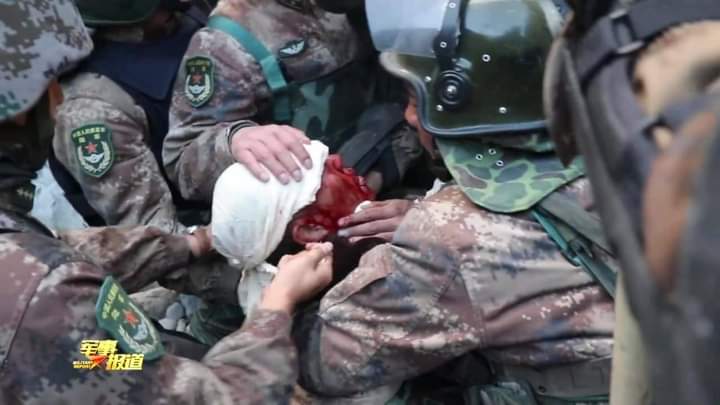 The announcement that it did lose soldiers came as the two sides wrapped up a phased pullback from one of their original positions following multiple rounds of negotiations.
Indian and Chinese troops have completed disengagement from the southern and northern banks of Pangong Lake, an Indian army officer said on condition of anonymity as he was not authorized to talk to reporters. The withdrawal had begun Feb. 10.
Commander-level talks are scheduled for Saturday to discuss pulling back from other areas, the officer said.
The Chinese announcement came in the military's newspaper, the People's Liberation Army Daily, which said the four killed were named state martyrs.
The title of "border-defending hero" was conferred on Battalion Commander Chen Hongjun, while Chen Xiangrong, Xiao Siyuan and Wang Zhuoran received first-class merit awards. It attributed their deaths to "a clash with trespassing foreign military personnel," without mentioning India directly.
Qi Fabao, a regimental commander who was wounded in the clash, was awarded the title of "hero regimental commander for defending the border."