The carrier is back in port in Dalian after 23 days at sea
Report of satellite images of the submarine with vessel could signal positive results on the water, analyst says
The Shandong finished a 23-day voyage in the Bohai Sea and returned to its home port of Dalian in the northeast province of Liaoning on Sunday.
The trial was completed just a few days before the first anniversary of
the carrier's commissioning
and amid reports that the vessel might reach initial operational capability (IOC), the basic level of combat readiness, as early as the start of next year.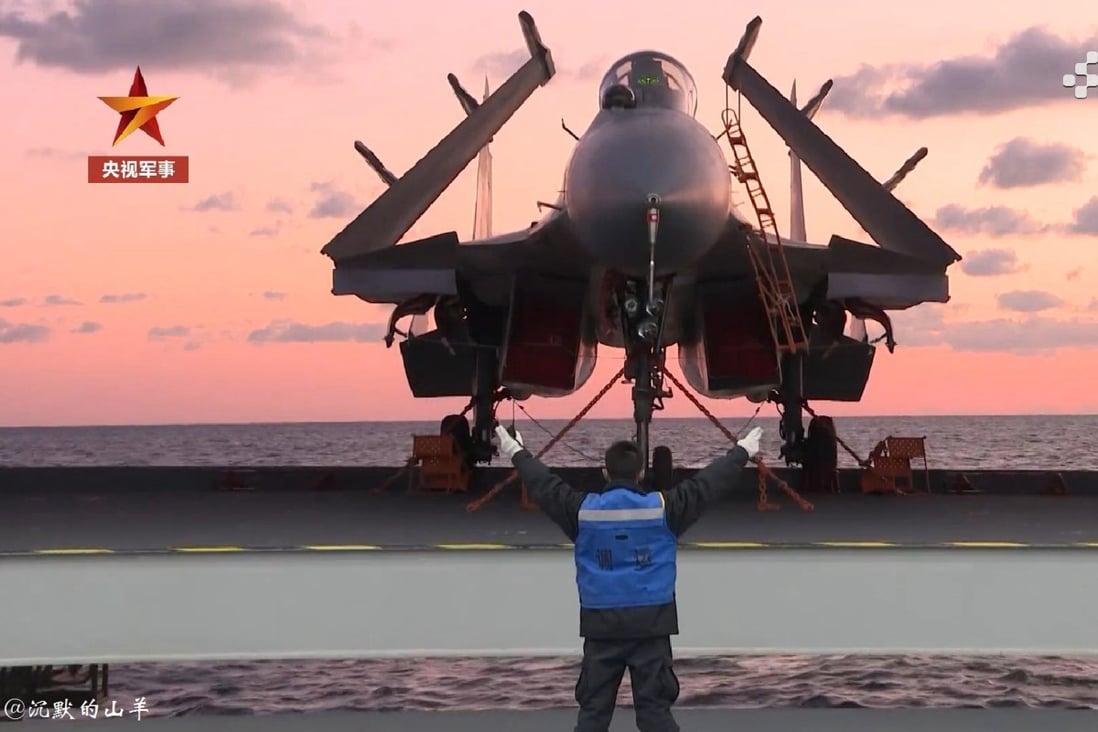 But a military insider said the pandemic had dragged out training schedules, with the crew forced to spend more time on pandemic control measures.
"All sailors should be quarantined for two weeks before boarding the ship … Another three weeks will be spent in isolation after their return," the insider said, declining to be named because of the sensitivity of the issue.
"Whether the Shandong can complete all tests and meet IOC in the beginning of next year will depend on the pandemic."
Hong Kong-based, pro-Beijing newspaper Wen Wei Po reported on Monday that commercial satellite images showed for the first time, a submarine sailing near the Shandong during the trial.
Observers said this was probably part of training to improve the carrier's ability to give coverage to the country's nuclear-armed ballistic submarines.
Some analysts have speculated that submarines have routinely accompanied the Shandong since its first voyage.
"It's routine for an aircraft carrier to train with submarines in sea trials because the carrier needs to cover subs," Beijing-based military expert Zhou Chenming said.
"But it is still too early to estimate when the Shandong will be combat ready."