This year, China's aerospace has encountered great difficulties. It can be said that such a situation has never happened before. This year, China's satellite launches failed four times. So we can say that China's aerospace has not been smooth sailing. Because of continously failed missions, both foreign and China's people lost faith in the Chinese space agency and now looking for another country to launch their satellites.
It seems like China is full-on mood. First, they spread coronavirus in the entire world, Then they lost their advanced fighter aircraft Su-35, which is reportedly shot down by Taiwan, Even they failed to reach their long-range missile and their tank repeatedly died in the battlefield. Then Badly beaten by the Indian army in Ladakh. We will discuss those topics with any other let's talk about the failed mission of so called China's CNSN(China National Space Administration).
China's new Long March 7A rocket fails in debut launch
The mission aimed to loft a classified satellite to geosynchronous transfer orbit
It was The first flight of China's new Long March 7A rocket
The next-gen booster failed on March 16 on its debut mission for the China National Space Administration, which aimed to loft a classified satellite to geosynchronous transfer orbit (GTO).
The liftoff took place at 10:34 a.m. EDT (1534 GMT) from Wenchang Satellite Launch Center on China's Hainan Island,
The 7A is a modified, three-stage version of China's two-stage Long March 7 rocket, which has two launches under its belt to date, both of them successful.
The Long March 7A "could become China's main rocket for communications satellite missions,"-Report.
Chinese rocket fails during launch of Indonesian communications satellite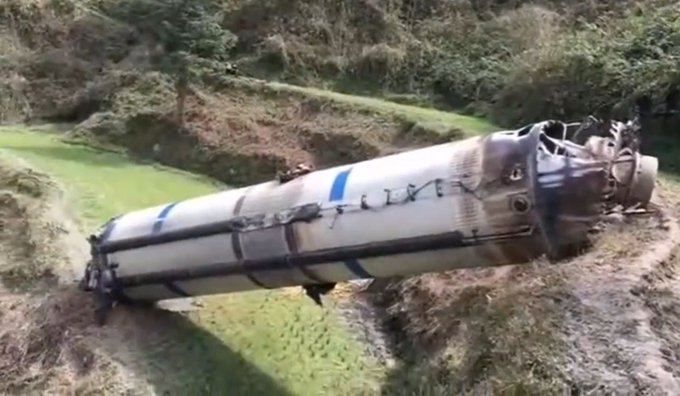 A Long March 3B rocket (most pwerfull rocket of China) malfunctioned during the launch of an Indonesian communications satellite in April, leading to sightings of fiery debris in the skies over Guam.
Xinhua, China's state-run news agency, said the Long March 3B launcher failed after lifting off from the Xichang space center in the country's southwestern Sichuan province at 1146 GMT (7:46 a.m. EDT).
The liquid-fueled launcher took off at 7:46 p.m. Beijing time with the Palapa-N1 communications satellite, also known as Nusantara Dua. The Palapa-N1 spacecraft was heading for a position in geostationary orbit more than 22,000 miles (nearly 36,000 kilometers) over the equator.
But the rocket malfunctioned minutes later some time during the planned burn of the Long March 3B's third stage, Xinhua said. Wreckage from third stage and the Palapa-N1 spacecraft re-entered the atmosphere, according to the state-run media outlet.Even The rocket unabe to achieved the mission's initial parking orbit.
Because of this failed mission by China , Indonesia lost their most crucial communication satellites The 12,235-pound (5,550-kilogram) Palapa-N1.Satellite was designed to provide C-band and Ku-band broadcast and broadband services over Indonesia and neighboring regions.
China's Kuaizhou-11 rocket fails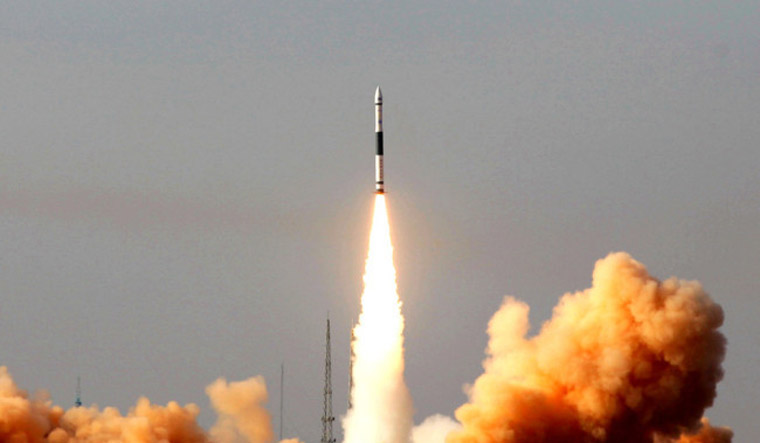 In July 10 China confirmed its another Kuaizhou-11 rocket failed after launching from the Jiuquan Satellite Launch Center in northwest China. The cause for failure is currently being evaluated.
This failure comes just one day after the country launched another rocket type successfully from the Xichang Satellite Launch Center in southwest Sichuan China.
A press release from state media source Xinhua stated that a "malfunction" happened after the liftoff at 12:17 p.m. Beijing time (12:17 a.m. EDT or 0417 GMT). "The specific cause of the failure is under further analysis and investigation," Xinhua added.
There were two satellites on board the failed rocket. CentiSpace-1 S2 (also referred to as Xiangrikui 2 or Weili-1-02 in media reports) was part of a satellite series for low-Earth orbit navigation. Jilin-1 Gaofen-02E (also called BilibiliSat) is a remote sensing satellite intended for commercial applications, specifically for managing geological disasters and natural resources.
Chinese Kuaizhou-1A rocket launch failure
On 12 september China launched a new high-resolution remote sensing satellite for the Jilin-1 satellite constellation on Saturday morning from the Jiuquan Satellite Launch Center. However, the solid fuelled Kuaizhou-1A launch was declared a failure after several hours of waiting for information from Chinese state media.
No specifics were noted other than the rocket failed to deliver the satellite into the designated orbit.

Also known as Neimenggu-1 – Inner Mongolia 1 – the Jilin-1 Gaofen-02C is a result of the cooperation between the Changguang Satellite Technology Co., Ltd. and People's Government of Inner Mongolia Autonomous Region.
With its high resolution, large width, and high-speed data transmission, the new satellite was to be used in natural resource surveys, ecological environmental monitoring, urban construction, disaster prevention and mitigation, and other fields.
Orbiting at an altitude of 535 km orbit, and like the previous Jilin-1 Gaofen-02 sats, the new bird was to obtain static push-scan images with a full-color resolution better than 0.75 meters and a multi-spectral resolution better than 3.1 meters. Its launch weight was 230 kg.