India's new 'Warrior' drone, which is part of the indigenous Combat Air Teaming System (CATS) being developed by Hindustan Aeronautics Limited along with the private sector, has been revealed at Aero India 2021.
HAL's Warrior is being developed to go into combat as a loyal wingman drone with existing manned fighter jets like LCA Tejas and Rafale of the IAF to complement and maximise their effectiveness.

"CATS Warrior" will act in the same formation with manned fighters, providing them with additional intelligence and supporting, as they say, fire and maneuver. These "partners" will strike enemy air defense and missile defense targets and clearing the way for their "partners" to strike their pilots further.
It is believed that such drones will also participate in air combat: the pilot will be able to point the air-to-air missiles at enemy aircraft on board the drone forward, while the pilot himself will be out of range of the enemy's detection and defeat.
CATS will use for a precision strike in enemy territory without risking pilot life. it includes 5 systems.
CATS-LCA MAX
LCA MAX will be a twin sitter advanced version of LCA which will act as a mothership in CATS. there will be one pilot and one controller who will control and command all CATS UAV systems.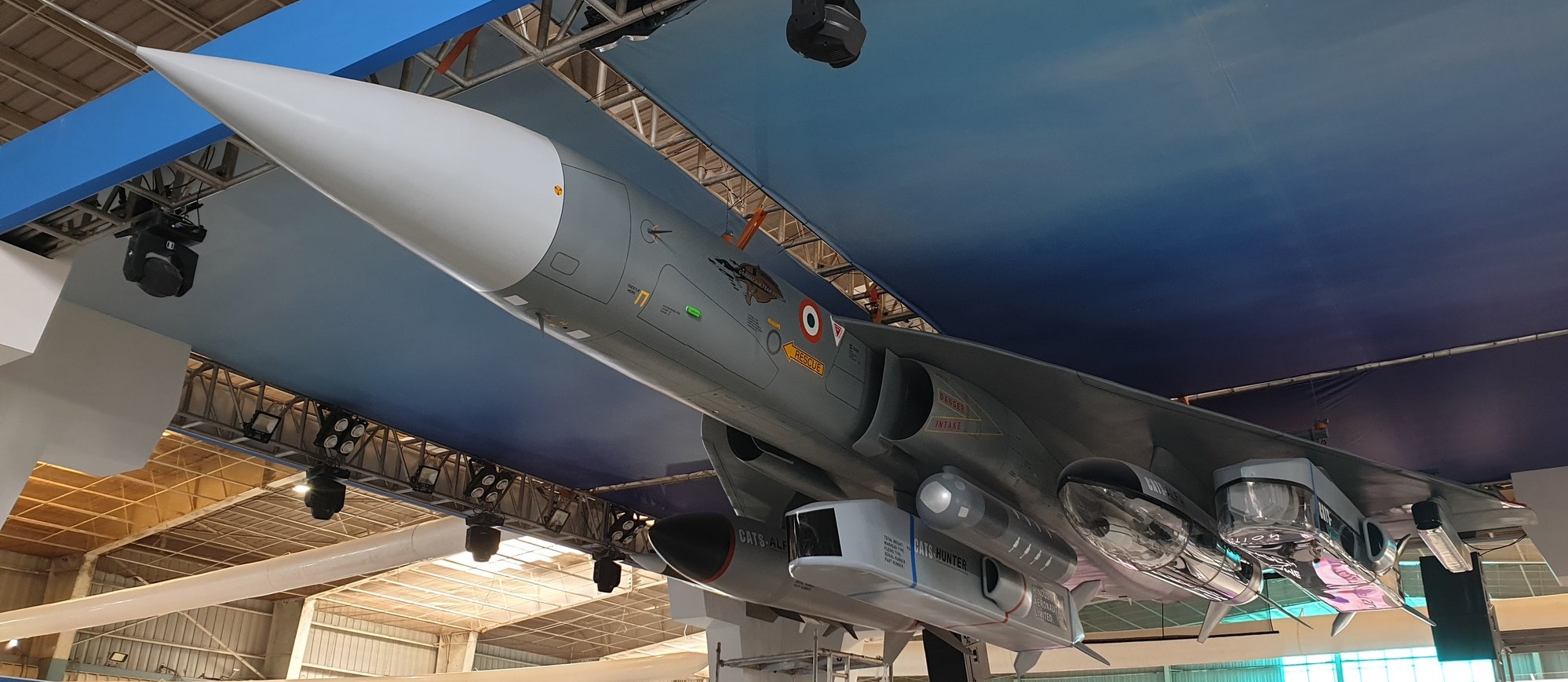 2a.CATS-Warrior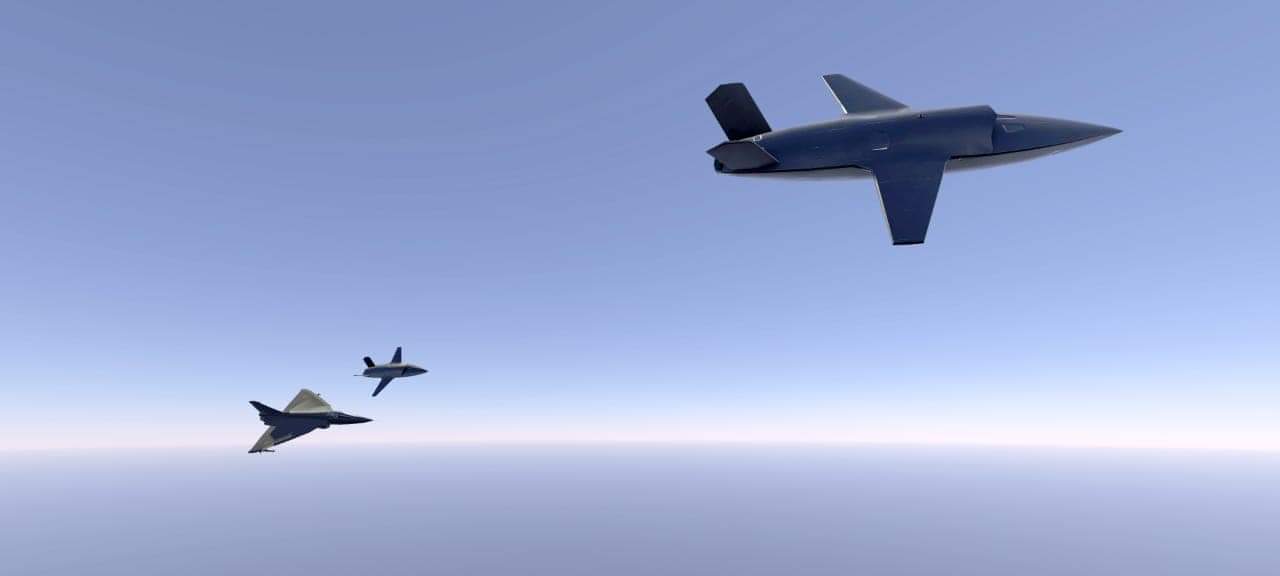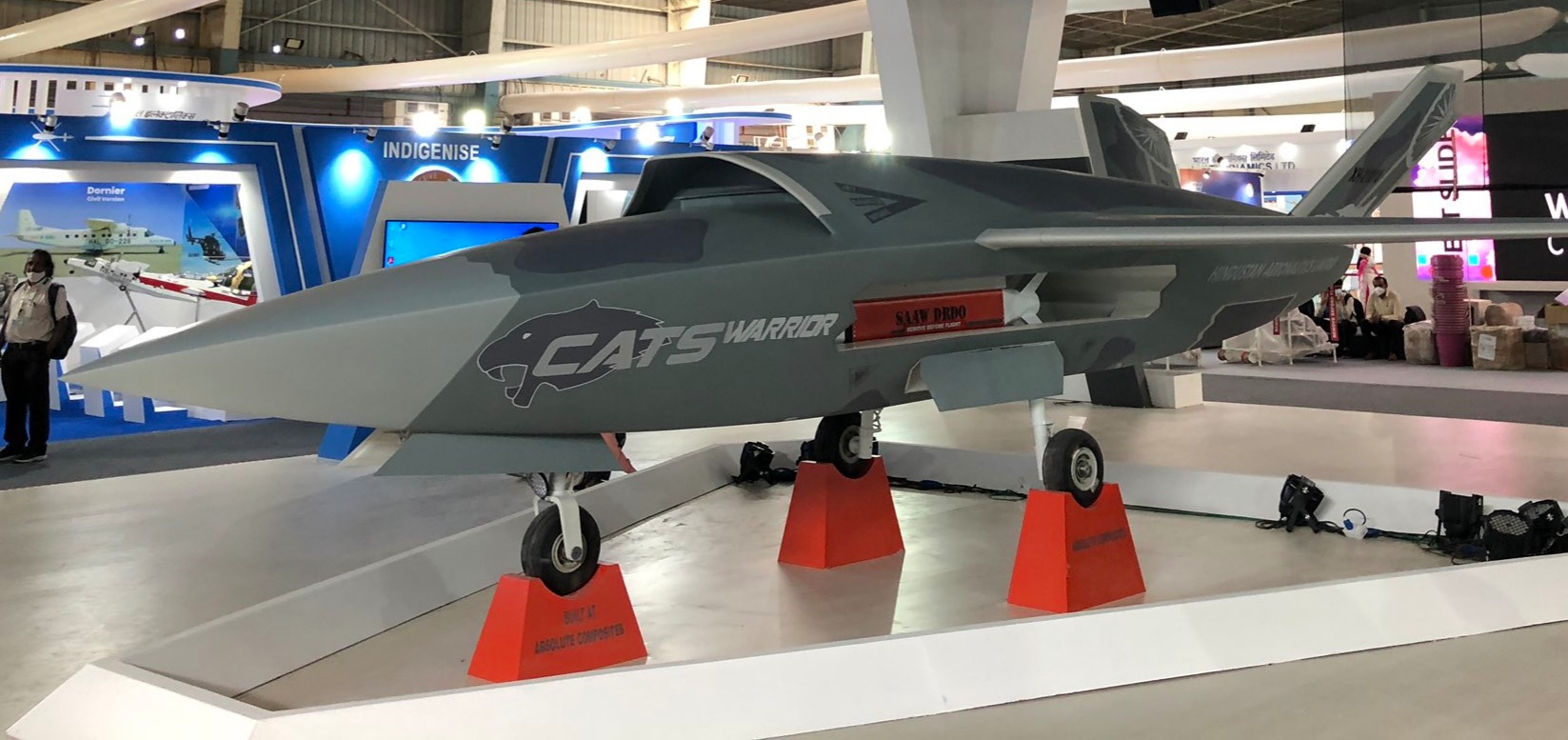 Warrior is a stealth Loyal Wingman UCAV. it will have an internal weapon bay to carry Air-to-Air missiles, Air-to-Ground bombs, and also carry our anti-ship mission. it has a range up to 200KM.
2b. Warrior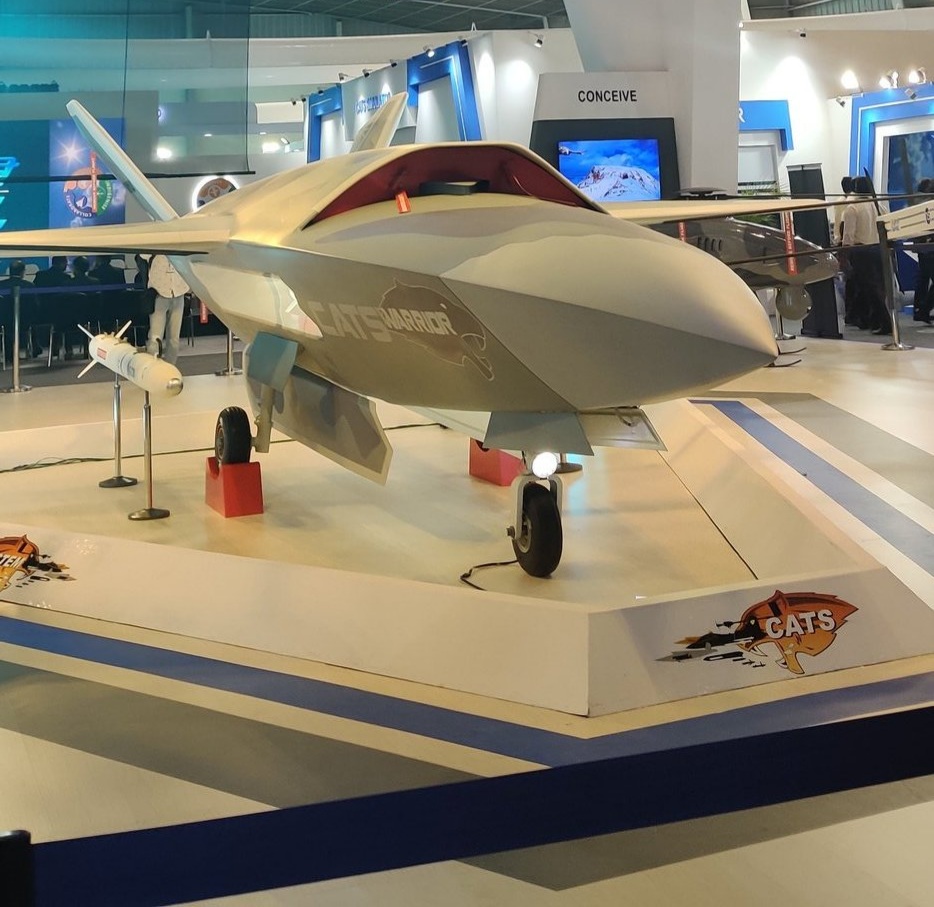 It comes in 2 different sizes. The large one will have a length of 8.5 to 9 m and the smaller one will have a length of 3 to 4 meters. Warrior will be powered by 2 PTAE-7 engines which will give max speed up to 0.7 mach.
CATS-Hunter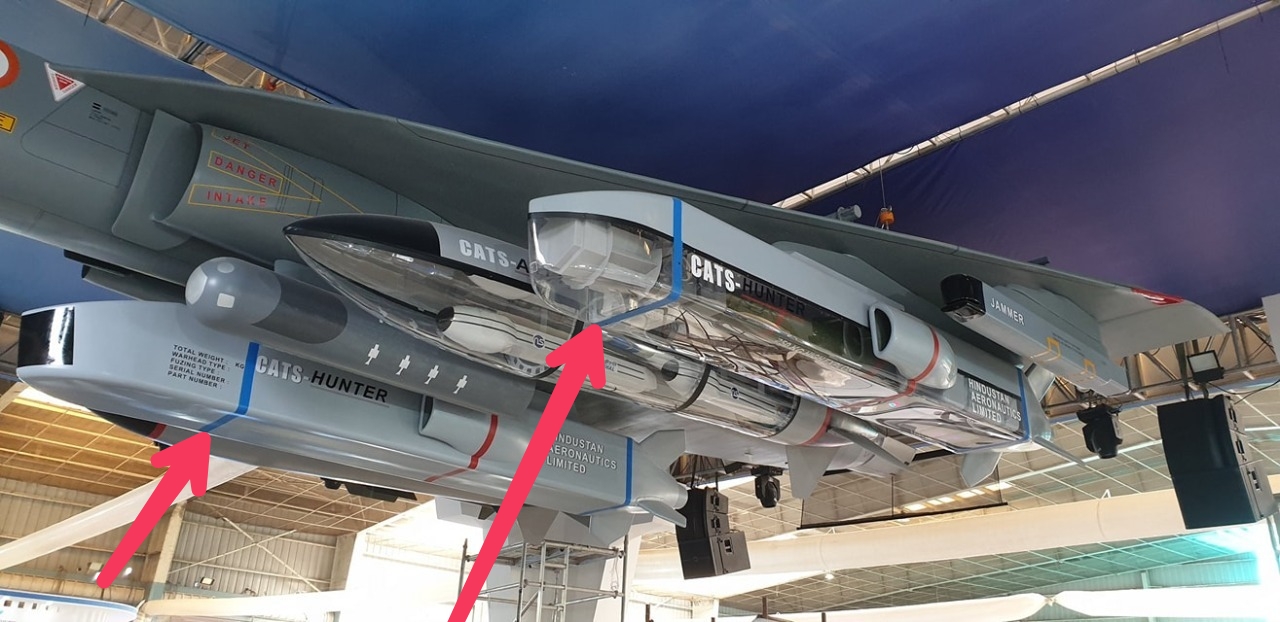 Hunter is a UAV cum Cruise missile which able to carry a warhead up to 250kg and have two versions, one will have electro-optical sensors and the other will have AESA radar for target tracking. it will be powered by a small turbofan engine.
CATS-Alpha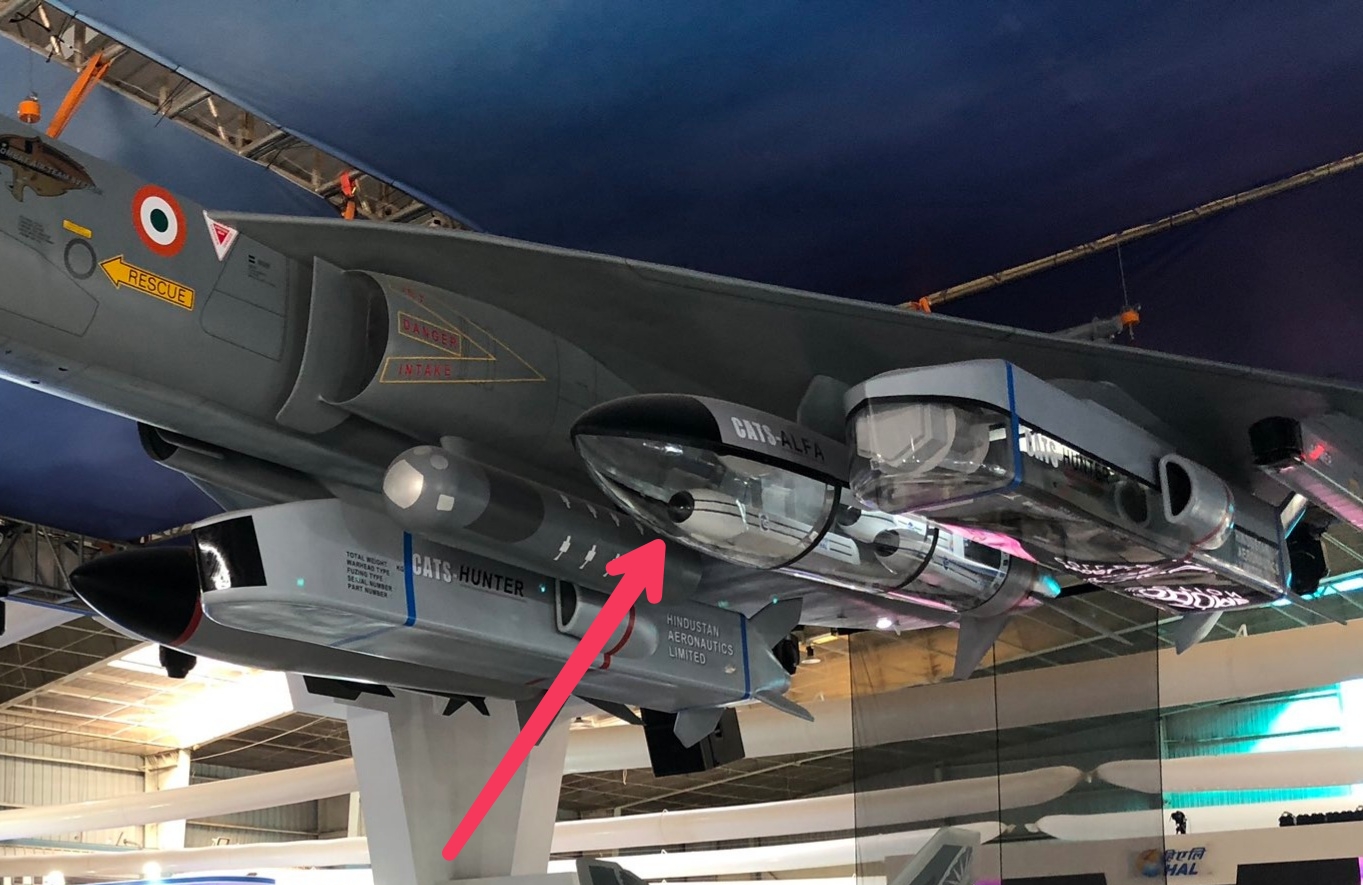 Alpha is a drone swarm consisting of 5 fixed retractable wing drones in one carrier. this carrier will go up to 75km and the swarm drone gets separated and will go 150km further. each drone consists target acquisition system and warhead for penetration.
CATS-Infinity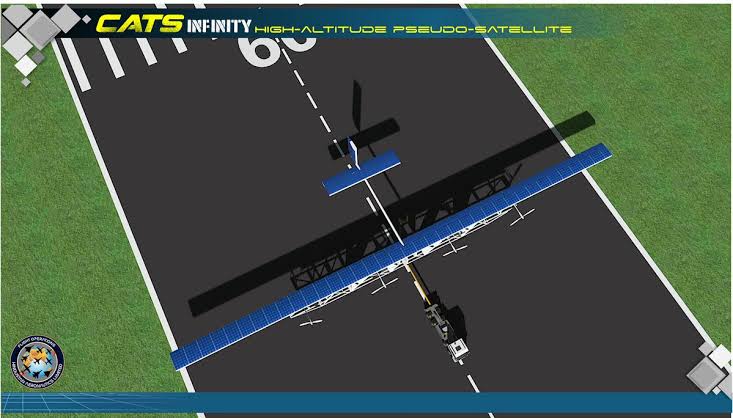 Infinity is a High Altitude Pseudo-Satellite that will provide data link connectivity and surveillance in manned-unmanned formation in CATS. it will fly up to 65,000 Ft. and will be powered by solar panels. Infinity can remain in flight upto 90 days.
ACID
ACID stands for Air Combat Intelligence Development. this program will provide Artificial Intelligence and data link for Manned Unmanned teaming in CATS.
This manned-unmanned teaming system, still in the early stages of development in India, is being developed by the HAL along with private sector players.
ALFA-S, which was first unveiled as part of 'Jaguar Max' upgrade package in 2019, is a swarm drone system which can hone in on multiple targets.
According to reports, fighter jets of the IAF will be upgraded and modified to command unmanned warrior platforms. A single fighter jet upgraded (LCA Tejas fighter labeled 'CAT MAX' in the picture above) for the purpose will be able to command multiple Warrior drones and carry other elements of CATS.
The use of unmanned Warrior platform as a loyal wingman will not only act as a force multiplier but also reduce the potential of loss of life during air combat.
Such air combat teaming systems are also being developed in the US, Australia and the United Kingdom.
Boeing is working on an Airpower Teaming System, also called the Boeing Loyal Wingman project, in Australia. Kratos Defense & Security Solutions has developed a loyal wingman aircraft called Valkyrie in the US.