The Egyptian Air force (EAF) is in the market for a new trainer aircraft to replace its aging fleet and to train its student pilots for the newly delivered Rafale fighter jet, and incoming Sukhoi Su-35 fighter jet.
Egypt's trainer aircraft that are likely to be listed for replacement or upgrade are the Grob G115EG, EMB312 Tucano's, and the Karakorum K-8Es. It is strange after only 10 years of service of Chinese made K-8 trainer aircraft Egyptian air force decided to retire these aircraft, which shows the poor performance and build quality of Chinese aircraft.
For the K-8 replacement, Italian Leonardo is offering its M346 Master advanced combat trainer aircraft as part of a $10 billion weapons mega-deal signed in 2020 Egypt. The deal includes another four frigates, 20 corvettes based on the Falaj class that Fincantieri built for the United Arab Emirates, 24 Eurofighter Typhoon multirole jets, 24 M346 jet trainers, and a surveillance satellite. Another manufacturer vying for the K-8 replacement is Czech Aero Vodochody, offering the brand-new L-39NG. Egyptian Air Force has also evaluated the T-50 "Golden Eagle" trainer of Korea Aerospace Industry Corporation, the Yak-130 trainer of Russian National Defense Export Corporation and Indian Tejas trainer.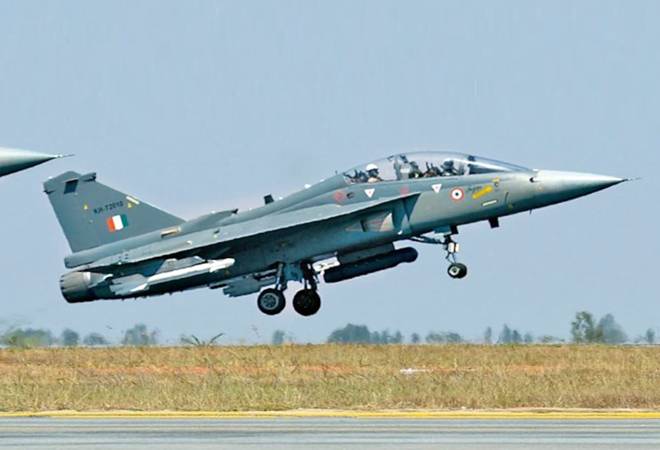 In terms of overall performance, whether it is airborne equipment, power system, or operability and maneuverability of the above trainers no one can come close to the Indian Tejas platform.
The endurance of Tejas is 3 hours which far more than what other offering, it can carry more than 4tons of weapon, LCA Tejas has one of the highest usages of composites by weight (even more than F-22 and F-35), In terms of structure, the Tejas, using contemporary manufacturing techniques, employs one of the highest amounts of composites by weight, lifespan of Tejas is quite similar to F-16 and Gripen because all use the same engine.
In terms of cost performance. For example, the export unit price of the Italian M346 trainer remains in the range of $40-50 million (Recently Nigeria buy M-346 at the price of $50m), the export unit price of the T-50 "Golden Eagle" trainer from South Korea is 32 million US dollars, and the Russian Jacques The export unit price of the Yak-130 trainer remains in the range of 25-30 million US dollars. The unit price of the Czech Aero L39NG trainer is currently unknown, while the unit cost of the Tejas trainer is 38 million US Dollars.