In present times Air defence Systems is becoming one of the most important element of any Armed Forces in the world, especially when you are surrounded by notorious neighbors and you prefer defensive approach rather than being offensive in any hostile situation.
Unfortunately, both of the situation perfectly suits to India. We are surrounded by two notorious neighbors, Pakistan & China and India is one of the few country in the world who never believes in instigating any war.
Understanding the importance of Air Defence Systems to defend the borders, India has several Air Defence Projects in pipeline which will Induct into the service of Indian Armed Forces in future.
1. QRSAM
Quick Reaction Surface-to-Air Missile (QRSAM) is already completed its final sets of trials and would induct into the service of Armed Forces very soon. QRSAM has shown very satisfactory results during the flight trials.
The missile come in canister based transportable truck mounted launcher, making it a highly mobile system. It is powered by a single stage solid-fuel propellant which provides a range of 25–30 km and can neutralise the target at an altitude of 6 KM.
QRSAM will act as a point air defence for Armed Forces and will mostly run with an armoured formation of Indian Army in any hostile situation.
2. Akash NG
Unlike its predecessor, Akash NG (Next Generation) will become more mobile, compact and low cost air defence system.
Akash NG will use dual-pulse solid rocket motor which is lighter and cheaper than ramjet engine. It will increase the range of missile up to 80 KM and the missile will launch from canister based launchers, which will increase the life of missiles.
The Next Generation variant of Akash is in the advance stage of development and trials expected to begin this year.
Just like Barak 8, Akash is also a MRSAM (Medium Range Surface to Air Missile) system. Where Barak 8 is a joint venture between India & Israel, Akash is a homegrown system.
Barak 8 has more range than Akash but it can hit target at an altitude of 16 KM whereas Akash can neutralise aerial targets at an altitude of 18 KM.
3. XRSAM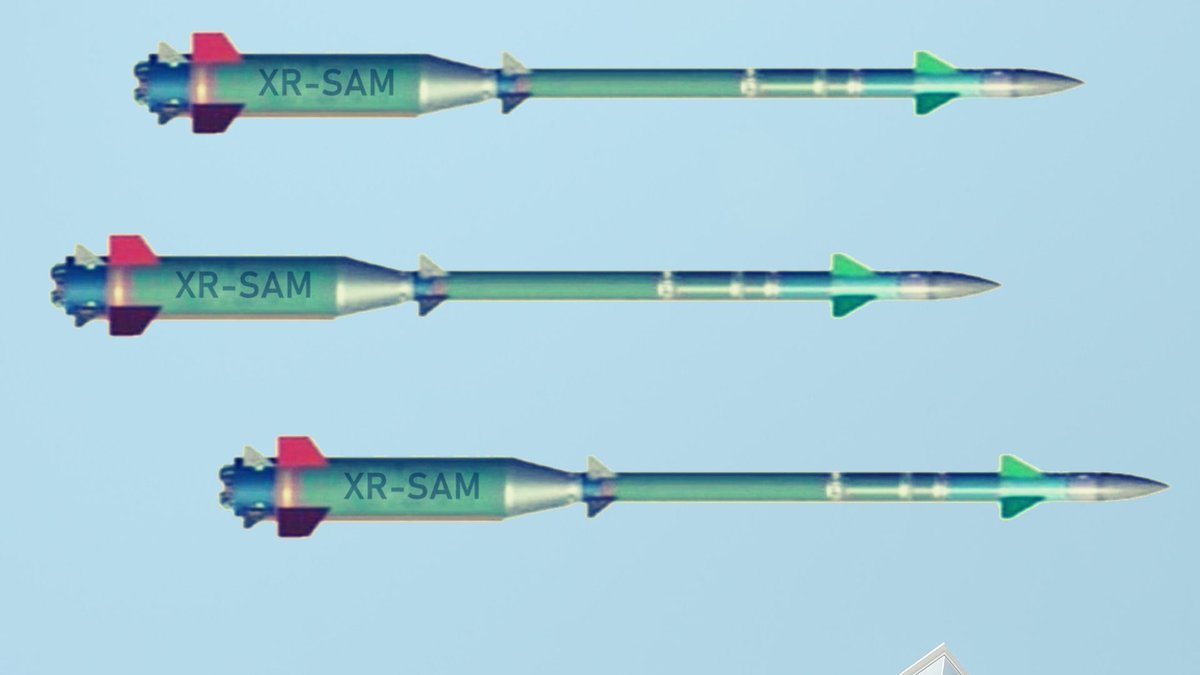 On 2019, DRDO revealed its ambitious plan of XRSAM (eXtended Range Surface to Air Missile). XRSAM is also termed as Desi S-400 because of its massive range of around 350 KM.
Once developed XRSAM would be capable in providing area air defence. This will come in canister-based, truck mounted launcher system, which will enable portability and fast deployment of the system during conflicts.
DRDO is developing XRSAM for Indian Air Force and it would be able to engage stealth fighter aircrafts and ballistic missile.
4. VL Astra
DRDO is also working on a vertically launch variant of Astra Air-to-Air Missile. VL Astra is primarily being developed for Indian Navy. Once developed it will install in the warships of Indian Navy complementing LRSAM systems.
It will be used to neutralise aerial targets flying at low altitude of under 6KM. As VL Astra is cheaper than LRSAM system, Navy will have an additional choice.
5. DRDO MANPADS
Considering the importance, DRDO begins the work on MANPADS (Man Portable Air Defence Systems). MANPADS will used in very short range air defence targets.
Currently Indian Army using Russian Igla missiles for very short range aerial targets. DRDO MANPADS will have the effective range of about 3,000 meters and maximum range of about 6 KM. The missile will come up with fire and forget capability, will be able to engage target by Day & Night.
6. Barak 8ER
Out of the above systems, Barak 8ER is the only air defence systems which is not fully indigenous solution. Barak 8ER is currently under development and it will come with an extended range of 150 KM against 100 KM range of Barak 8.
Barak 8ER is primarily developing for Indian Navy but once developed it will also induct into the service of Army and Air Force.
7. AD-1 & AD-2

DRDO is also working on AD-1 (Air Defence 1) and AD-2 (Air Defence 2) missiles. AD-1 & AD-2 are the ballistic missile defence systems unlike to the above air defence systems
AD-1 & AD-2 are the second phase of India's Ballistic Missile Shield system. Both the missile have capability to intercept any IRBM range missile in their terminal phase. Trials are expected to start in 2021.