Berlin is considering buying a missile defence system from Israel or the United States to defend against threats including Russian Iskander missiles in Kaliningrad, German weekly Welt am Sonntag reported on Saturday.
The Iskander missiles can reach almost all of western Europe and there is no missile shield in place to protect against this threat, Germany's chief of defence Eberhard Zorn told Welt am Sonntag in an interview published on Saturday.
"The Israelis and the Americans possess such systems. Which one do we prefer? Will we manage to establish an overall (missile defence) system in NATO? These are the questions we need to answer now," Zorn said.
He did not specify the names of the systems but was most likely referring to Arrow 3 built by Israel Aerospace Industries (IAI) and the U.S. system THAAD produced by Raytheon.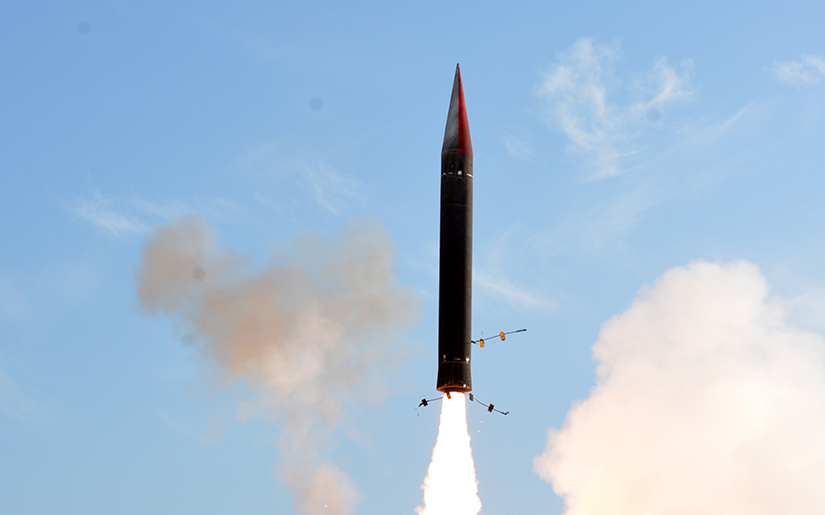 Russia said in 2018 it had deployed Iskander missiles to its Kaliningrad exclave, a slice of Russia wedged between Poland and Lithuania. A mobile ballistic missile system, the Iskander replaced the Soviet Scud missile and its two guided missiles can carry either conventional or nuclear warheads
In a landmark speech days after Russia's invasion of Ukraine on Feb. 24, German Chancellor Olaf Scholz said Berlin would hike its defence spending to more than 2% of its economic output by injecting 100 billion euros ($110 billion) into the military.
While the decision has not been finalized, Chancellor Olaf Scholz's Social Democrats, which lead a three-way coalition, are in favor, said Bild daily.
"We must better protect ourselves against the Russian threat. To do that, we need quickly an anti-missile shield for Germany," said Andreas Schwarz of the SPD, who sits on the parliamentary budget committee.
"The Israeli Arrow 3 system is a good solution," he told Bild daily, referring to the long-range missile interceptor weapon.
According to Bild, the system, which costs two billion euros ($2.2 billion), could be operational from 2025.
The corresponding radar system would be installed in three sites in Germany, and their monitoring data then transmitted to a central site where soldiers will be watching for threats 24/7.
If a rocket attack is uncovered, an Arrow 3 would be sent up to intercept the missile in space, destroying it there.
The radar system is so powerful it can provide cover for Poland, Romania and the Baltic nations, said Bild.
"We can put the 'Iron Dome' over our neighboring countries. We would then play a key role for the security of Europe," said Schwarz, apparently mistakenly using the name of another Israeli missile defense system, the short-range Iron Dome.
Arrow 3 anti-ballistic missile
In 2008, Israel also launched the development of the "Arrow 3" missile. The size of the "Arrow 3" missile has been further reduced, and the interception range has been raised to the outside of the atmosphere. It has anti-satellite capabilities and will develop a carrier-based model. Arrow 3 missiles provided hundreds of millions of dollars in financial support.
Arrow 3 operates at greater speeds, greater range and at greater altitudes than Arrow 2, intercepting ballistic missiles during the space-flight portion of their trajectory. According to the chairman of the Israeli Space Agency, Arrow 3 may serve as an anti-satellite weapon, which would make Israel one of the world's few countries capable of shooting down satellites.
Arrow series missile defence system use "Super Green Pine", AESA radar. As of 2008, both versions were active. The "Super Green Pine" extends detection range to about 800–900 km (500–560 mi). An even more advanced upgrade of the Super Green Pine is under development.