The Ukrainian Bayraktar TB2 drone lasted only a few seconds in battle with the Russian Pantsir-S air defense missile system.
A confrontation between Russia's Pantsir-S mobile air defense system and Ukraine's Bayraktar TB2 Unmanned combat aerial vehicle lasted only a few seconds.
Despite the high combat ability and low radar exposure of the TB2 UAV, this UAV only "survived" for a few seconds, against the Russian Pantsir-S1 air defense system.
According to Russian media reports, a TB2 UAV of the Ukrainian Army (purchased from Turkey), tried to cross the Russian border, possibly for the purpose of reconnaissance or carrying out an attack.
But unfortunately, the Ukrainian TB2 UAV entered the airspace densely packed with Russian air defense systems, including the Pantsir-S1 self-propelled air defense systems.
As a result of the confrontation, the TB2 UAV managed only a few seconds, before being torn apart by the fire of the Pantsir-S1 system.
In the photos posted on social networks, viewers can see the results of the confrontation between the Bayraktar TB2 UAV and the Russian Pantsir-S anti-aircraft artillery system.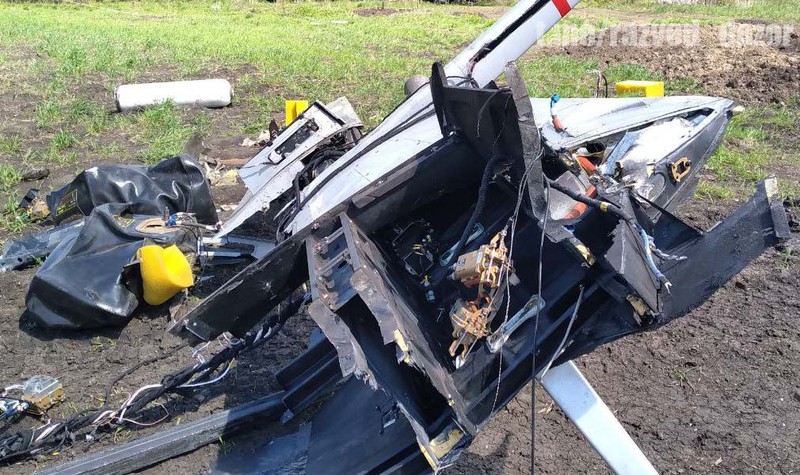 Assessing the damage of the TB2 UAV, the cannon of the Pantsir-S1 complex literally cut the TB2 UAV into several parts. That also explains why, the TB2 UAV can only hold out for a few seconds in battle.
According to Russian media, although the TB2 UAV was hit by bullets and fell very quickly, fortunately the control parts of the TB2 UAV were intact.
This can allow the Russian Army to exploit important information, including about the control system of the TB2 UAV, as the basis for effectively countering this type of UAV.
The weapon that shot down the TB2 UAV was the Pantsir-S1 system; This is a missile – anti-aircraft artillery complex that can destroy short and medium-range targets. This assembly can be placed on the chassis of a crawler or wheeled vehicle, or placed on fixed pedestals and pillars.
In the ongoing Russian-Ukrainian conflict, the Pantsir-S1 air defense system is deployed to protect long-range air defense systems such as S-300 or S-400; but its main task is to closely guard the combat units of the Russian Army on the territory of Ukraine, along with the Buk-M2 air defense systems.
This is not the first time the Russian Pantsir air defence system  dominate against Turkish made Bayraktar TB2. Earlier Defence view reported that the Pantsir-S air defense systems have destroyed at least 47 Turkish Bayraktar TB2 attack drones in Libya and Syria.
Turkish Bayraktar drones are easy targets for domestic air defense systems such as Pantsir, according to the deputy chief of the anti-aircraft missile forces of the Russian Aerospace Forces Yuri Muravkin. Speaking on "Russia-1" TV channel, he said, "Bayraktar (drone) has such high-speed and mass-dimensional characteristics that it is not difficult to shoot down a drone even for an average-skilled crew."