In the past few days, the world has witnessed the sight of rockets fired by Hamas forces and the Iron Dome interceptor air defense system lighting up the sky over Israel. So how does the Iron Dome system feature?
Iron Dome is a short-range air defense system, with the ability to intercept missiles, artillery and mortar shells (C-RAM) leading today. The system was developed by the Israeli company Rafael and it plays an important role in defending Israel's territory and people against missile attacks by the Palestinian Hamas rebel forces.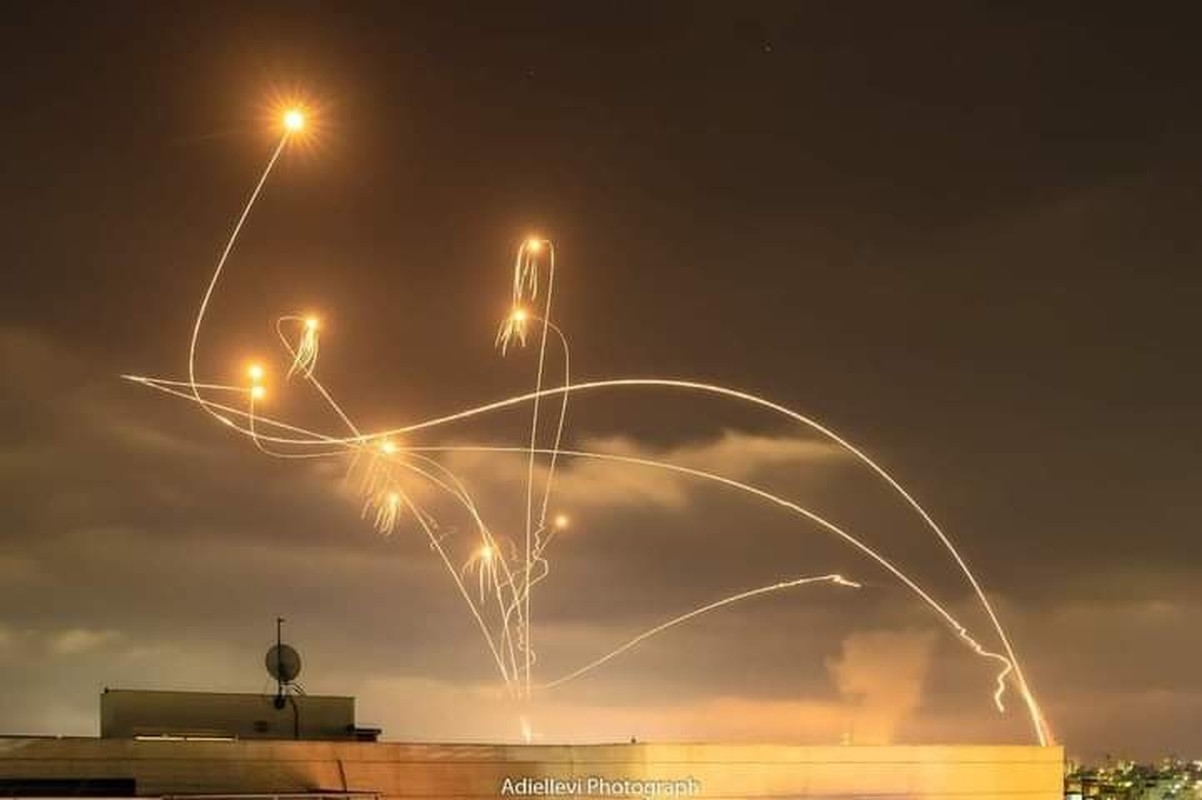 In the photo, the city of Ashkelon was hit by more than 200 rockets from the Gaza Strip and the Iron Dome system successfully intercepted over 90% of missiles. The scene looked like fireworks, but if these missiles were not intercepted, the consequences would be deadly.
Faced with the threat of rockets from Hezbollah insurgents, there is a need for a short-range missile defense system. In 2004, the idea of ​​the Iron Dome system was proposed, after General Daniel Gold took office, initiated this missile defense project.
In February 2007, then-Israeli Defense Minister Amir Peretz chose the Iron Dome system as a defense against short-range missile threats. Since then, this $210 million system has been developed by Rafael, in partnership with the IDF.
The Iron Dome air defense system is designed to intercept and destroy short-range missiles and artillery shells fired from a distance of 4 to 70 km against populated areas. The system operates day and night, in all weather conditions, and can respond to multiple threats simultaneously.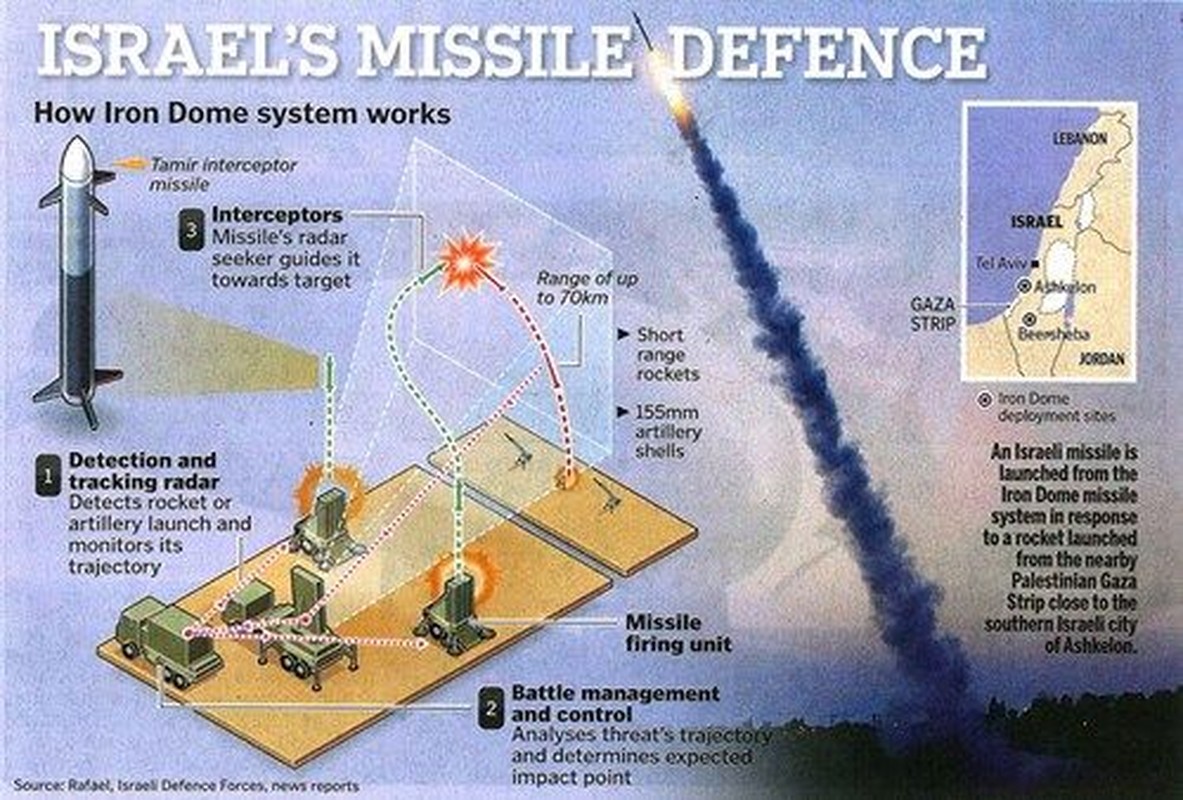 The Iron Dome defense system has 3 main components including: Detection and tracking radar, made by IDF and Elta; Tactical Management and Weapons Control Center (BMC) and Tamir interceptor missile complexes.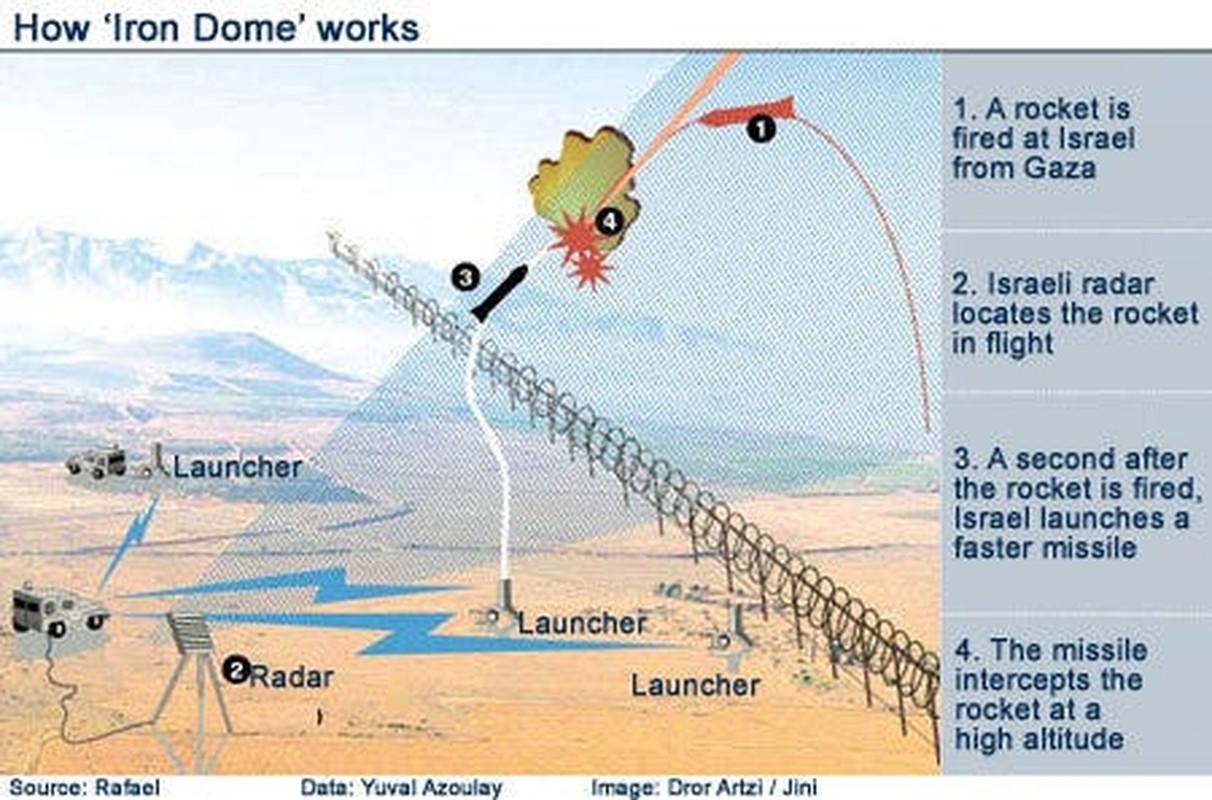 The EL/M-2084 radar system, fitted to Iron Dome is responsible for detecting missiles launched from the outside and tracking their flight path. Then, the BMC calculates to determine whether the target poses a danger to a certain area or not.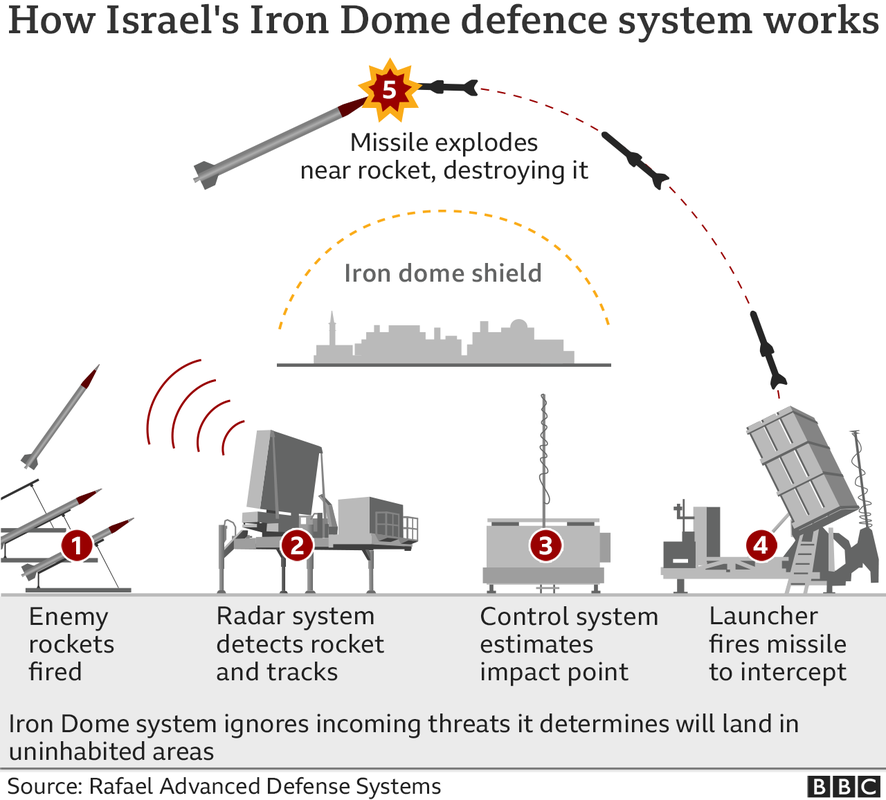 Only when a threat is identified can an interceptor missile be launched to destroy the incoming rocket before it hits the target. If it is determined that the missile is not dangerous, the system does not launch an interceptor, to save costs.

The Iron Dome system is designed to be arranged on a large scale; Each launcher holds 20 interceptors and is independently deployed, remotely operated over a secure wireless connection. Each Iron Dome battery can protect an area of ​​approximately 150 square kilometers.
After being deployed simultaneously in many areas in April 2011, Iron Dome was used to successfully intercept BM-21 rocket launchers, launched by Palestinian Hamas forces. In August 2011, Iron Dome shot down 20 missiles and rockets aimed at Israel.
However, Iron Dome still encounters errors, when it "misses" 1 of 5 rockets when they are fired at the city of Beersheba, killing 1 person and injuring many others.
In November 2012, during the "Pillar of Defense" campaign, the effectiveness of the Iron Dome was assessed by Israeli experts as between 75 and 95%.
With nearly 1,000 rockets and mortar shells fired by Hamas forces into Israeli territory from the start of the operation to November 17, 2011, Iron Dome identified two-thirds of the missiles as not dangerous and successfully intercepted them. attack the remaining 90% (about 300 missiles). During the operation, only 3 Israelis were killed due to a broken Iron Dome system.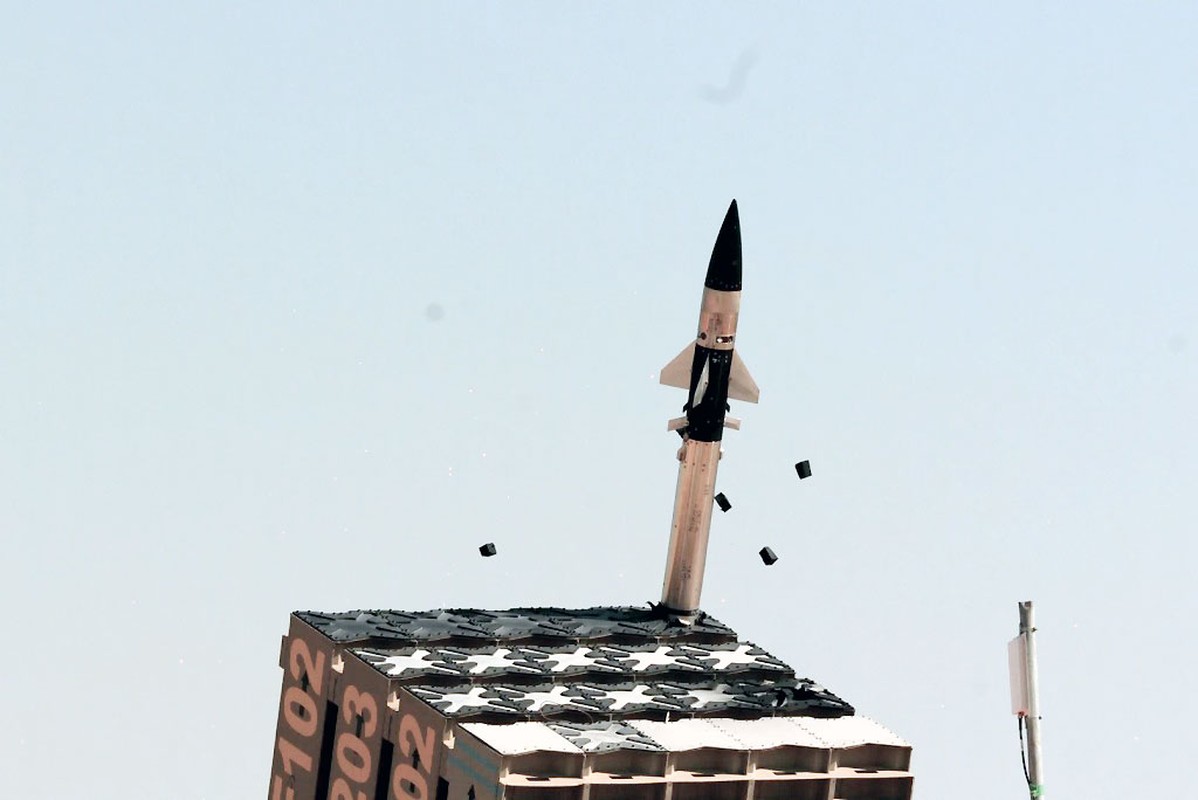 At Operation Protective Belt, launched by Israel on July 8, Iron Dome has also successfully intercepted 87% of attack targets so far.
Compared to other air defense systems in the world, the effectiveness rate of Iron Dome is very high. With 90% of the missiles successfully intercepted, this number exceeds expectations for air defense systems.
Military experts say that the Iron Dome is too expensive for a Qassam rocket of the Hamas forces, so the Palestinian launch of a large number of Qassam missiles will hit Israel not only in terms of security but also financially.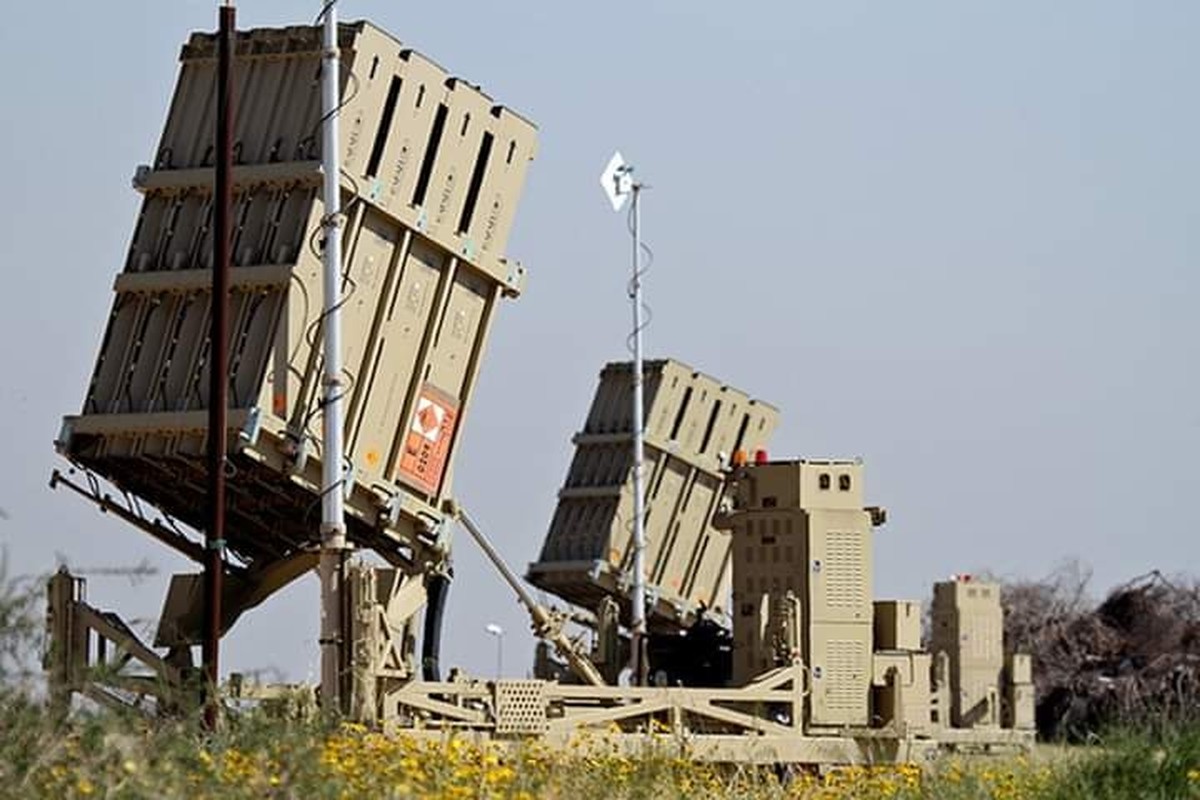 The estimated cost for each Tamir interceptor missile ranges from $20,000 to $50,000 each; while the production cost of a Qassam missile is only about $ 800  and the price of each Grad missile used by Hamas forces is only a few hundred dollars /unit.
However, Rafael responded that the cost issue was overblown because Iron Dome only intercepts missiles that are determined to be dangerous, more economical, and totally worth the "money.