GJ-1 and GJ-2 are part of  Wing Loong I and Wing Loong II systems capable of striking targets and can launch small air-to-ground missiles.
Chinese armed drones
According to China's state-run Global Times, the  People's Liberation Army(PLA) is set to deploy  GJ-1 and GJ-2 armed reconnaissance drones along the Line of Actual Control(LAC) as forces from both sides deescalate in eastern Ladakh.
The proposal was reportedly floated by Chinese legislator Hou Yun who is also the country's commander in the PLA. Hou Yun is set to submit the proposal at this year's two sessions.
The Global Times report says PLA could use large, fixed-wing drones like the GJ-1 and GJ-2 armed reconnaissance drones.
China has been ramping up its drone programme and has even started exporting them. China's much touted Rainbow military drones were eyed by several countries including Saudi Arabia, Iraq and "10 other" nations.
A few years ago, the Iraqi defence ministry had released a video showing a Chinese made drone -CH-4B – carrying out a missile attack on an Islamic State target. However Iraq not using these drones anymore, due to low quality performance nearly all drones are shot down by separist or grounded.
PLA had deployed drones during Galwan clash
Global Times in its report said during the Galwan clash, the PLA had deployed drones developed by Shenzhen Keweitai Enterprise Development Co, a private firm, to conduct reconnaissance missions.
GJ-1 and GJ-2 are part of  Wing Loong I and Wing Loong II systems capable of striking targets and can launch small air-to-ground missiles. The GJ-2 drone was presented during the 2019 National Day in China, although the number of GJ-1s, and GJ-2 UAVs is still unknown.  GJ-2 is a remotely controlled drone used for  surveillance including striking enemy targets.
US helps India to combat China
The Trump administration had earlier pressed ahead with its revamp of drone export policy under pressure from American manufacturers, Reuters had reported.
The MTCR classifies large drones as cruise missiles – and therefore subject to high export restrictions – making approvals rare, according to newswire Reuters.
The US government has further overhauled its broad range of arms export regulations and removed the US from international arms treaties including the Intermediate-Range Nuclear Forces Treaty and the Open Skies Treaty, the Reuters report said.
According to reports, India has placed an order for 30 Reaper drones for its forces at the cost of $3 billion to the national exchequer. Reports say India has also requested for six MQ-9 drones from the US at the cost of $600 million.
A report earlier in the year had stated that India had listed 22 MQ-9 Reaper (Predator B) drones as a requirement for its forces. Now, with the volatile situation along the LAC, Indian defence authorities view the drones as a "gamechanger".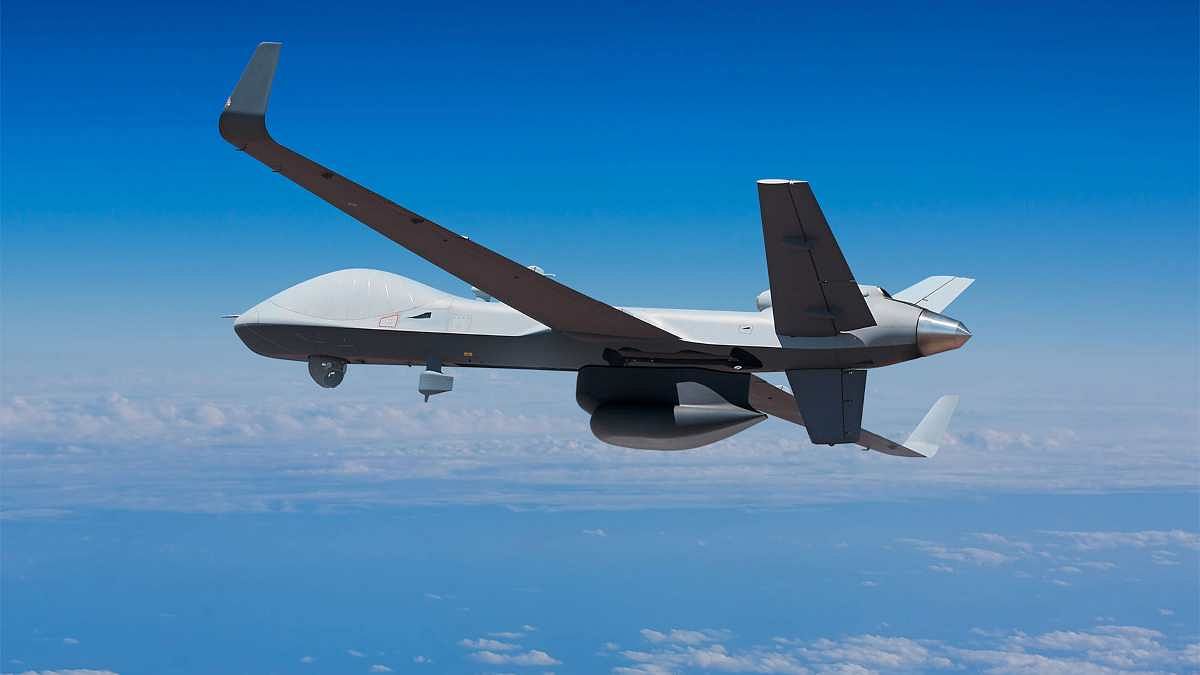 Under the reinterpretation, the United States says it will treat drones that fly under 800 kilometres per hour, including Reapers made by General Atomics Aeronautical Systems Inc and Global Hawks made by Northrop Grumman Corp, as if they belong in a lower category that falls outside MTCR jurisdiction. No longer subject to the MTCR's high bar.
The move was made looking into the demands of several countries including India which now has a consistent defence policy with the United States
The former Trump administration's arms policy was based on broad basing its defence strategy and allow countries like India which deal directly with China on all fronts to arm them with resources consistent with their demand.
Reinterpreting the MTCR was part of the former Trump administration's broad effort to sell more weapons overseas, according to a report by Reuters.
MQ-9 Reaper Hunter Killer
The US Predator drone is widely believed to be the best in the world. The sophisticated hunter-killer MQ-9 Reaper with its deadly hellfire missiles, GBU-12 Paveway II and GBU-38 JDAMs is an all out modern weapon built for the kill.
The US had used the MQ-9 missile strike at Baghdad International Airport earlier this year which killed Iran's Quds Force commander Qasem Soleimani and Abu Mahdi al-Muhandis, the commander of Iraqi forces.
Western military analysts say Iran often exaggerates its weapons capabilities, though concerns about its long-range ballistic missile programme contributed to Washington leaving Tehran's 2015 nuclear pact with world powers.
Comparision
The CH-5 is the latest UCAV of the Rainbow series, with a wingspan of 21 metres, a payload of 1,000 kg, a maximum takeoff weight of over 3 tonnes, a service ceiling of 9 km, an endurance of up to 60 hours and a range of 10,000 km.
Thanks to shared data link it can cooperate with CH-3 and CH-4 drones. It conducted its maiden flight in August 2015 and its first airshow flight (in northern Hebei province) in July 2017.
The drone can carry 16 missiles at a single time. There were also plans to extend its range up to 20,00 km. Chinese officials claimed the CH-5 Rainbow was similar in performance to the US MQ-9 Reaper and "may come in at less than half the price."
Compared to the Garrett TPE331 turboprop engine mounted on the Reaper, CH-5 is equipped with an unidentified turbo-charged piston engine, with less than half the horsepower. This choice limits the maximum altitude of the CH-5 to 9 km compared to the 12–15 km of the Reaper, but it also extends CH-5's endurance to 60 hours compared to 14 hour of the Reaper's. Future blocks of CH-5 will be able to stay in the air for up to 120 hours.
However Chinese claims always turned out fake at the end, during real-life battles, Like what happed in UAE and Iraq.
Source: WION