India decided to deploy modern self-propelled howitzers K9 Vajra close to the Chinese border after Beijing deployed many modern artillery systems there.
The Xinjiang Military Command issued a statement showing that their garrison in Ladakh was reinforced with many systems such as PCL-181 (155mm), PCL-161 (122mm) and PHL-03 (300mm).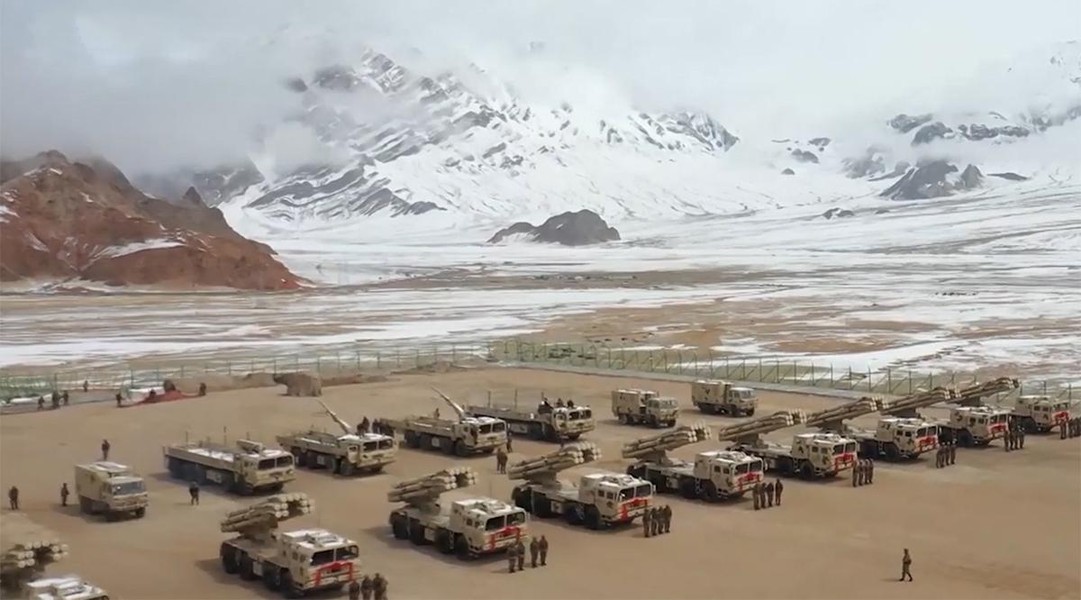 Although before that, both India and China agreed to withdraw their troops and equipment, and at the same time reduce tensions in border conflicts. Before China's move, India immediately deployed K9 Vajra-T self-propelled artillery to the border, addition, the recent introduction of new artillery models such as M777 and Dhanush by the Indian military may also be transferred to Ladakh for fire testing.
In past encounters along the disputed border, both India and China have had some experience using artillery in mountainous, rugged terrain such as Ladakh.
Obviously, China's advanced self-propelled artillery systems are posing a new threat to the Indian army, they must take precautions, the deployment of K9 on Ladakh is also obvious. The "domestic" K9 Varja-T is built by India (L&T) after the Korean K9 Thunder prototype, which is one of the world's best-selling 155 mm self-propelled howitzers. In addition to India, Turkey, Finland, Norway, Estonia… bought in large quantities
In April 2017, India and South Korea signed a contract to procure 100 K9 self-propelled howitzers for $646 million, the first 10 K9 complexes were manufactured in Korea, while the last 90 systems were assembled in India by L&T company. By April 2018, India announced that the first 10 K9 self-propelled artillery systems manufactured by Korea under contract were completed and ready for handover. While all the 100 units delivered to the Indian army by february 2021, which was ahead of schedule.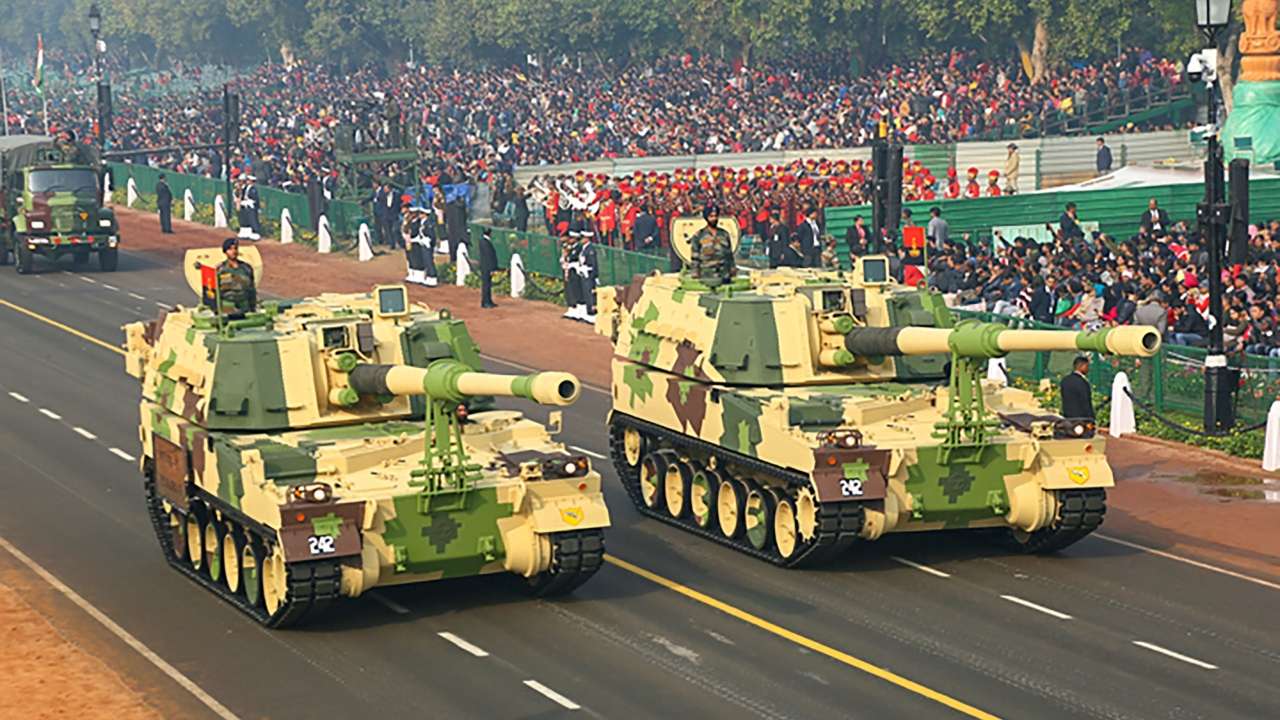 In India the "domestic" self-propelled gun known as by the name of K9 Vajra. But in fact, India has imported the whole production line from Korea. The final unit price of the K9 self-propelled howitzer that India had to buy was $6.46 million.
Despite the hefty price tag, the Korean K9 Thunder self-propelled howitzer is one of the best self-propelled guns in the world. Possessing a long range, strong attack ability, especially the ability to shoot 3 bullets with different trajectories at the same target. K9 possesses modern technology, high accuracy, can fire atomic bullets, and has the same power as any advanced cannon in the world.
K9 is equipped with a 155mm L52 cannon, has a recoil-reducing speaker to reduce the impact when firing ranged shells, and comes with a lock/barrel holder when the vehicle is moving or at rest. The K9 self-propelled gun can reach a range of 30km with standard explosive shells or 40km with increased range ammunition. K9 also owns a fully automatic cannon loading process with a firing rate of up to 6 rounds / minute with 2 reloads.
In addition to K10 self-propelled loader can supplies48 155mm shells in the vehicle which is full automatic Besides, K9 also owns a heavy machine gun 12.7 mm to deal with infantry or low-altitude helicopters.
K9 is equipped with an 8-cylinder MT881 Ka-500 diesel engine with a capacity of 1,000 horsepower that helps the self-propelled gun reach a maximum speed of 67 km/h and has a maximum range of 480 km.
In particular, K9 has an intelligent digital fire control system – a high-class feature of this modern self-propelled gun. Accordingly, this system allows the gunner to accurately fire 3 rounds into the same area within 15 seconds. That is, the computer on the vehicle calculates the ballistics of the 2nd and 3rd bullets based on the first and automatically adjusts these two cannons so that all 3 bullets hit the target "at the same time", helping to improve accuracy.
In addition, the entire chassis and turret are armored with a thickness of 19 mm, capable of resisting shrapnel and heavy machine guns of up to 14.5 mm caliber. The K10 ammunition truck was developed on the K9 chassis with a unique ammo conveyance bridge to help the crew not have to go out and still transfer the reserve ammunition for the artillery.
This is very effective on the battlefield, increasing the gunner's survivability when not going out. With such top-notch features, Korea's K9 self-propelled howitzer "eats off" China's PLZ-05 self-propelled howitzer and becomes the "artillery king" in Asia