According to U.S. media reports, the Indian Navy recently proposed to build a third aircraft carrier, and India set a very ambitious goal for the aircraft carrier, first of all, the aircraft carrier will use electromagnetic catapult system, and the aircraft carrier's drainage capacity needs to reach 65,000 tons, capable of carrying 57 fighter aircraft, the overall structure may be using the French PA2 conventional power carrier design, in addition, the aircraft carrier needs to be in service in the 2030s, that is, leaving India to build this aircraft carrier less than 9 years.
India currently has only one Vikramaditya aircraft carrier, but this does not affect India to further launch aircraft carrier construction deployment. India's second aircraft carrier, the Vikrant, was supposed to enter service in 2018 but has yet to complete construction by 2020. The aircraft carrier experienced many "water", but not because of the completion of the dry dock process to go into the water, but for other large ships to make a place, and India in this mode of the aircraft carrier, not only the duration has been extended many times, but also the aircraft carrier construction process has been repeatedly interrupted, and it cost a lot of money.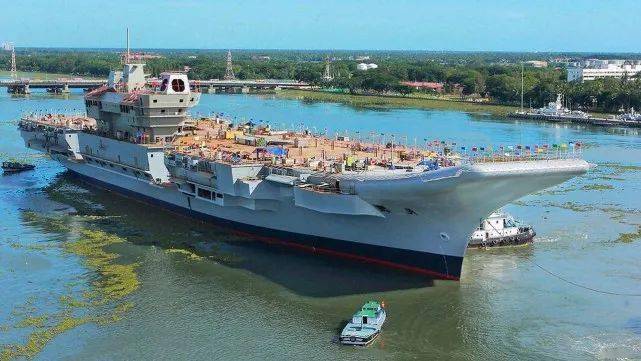 It is understood that under India's vision, the aircraft carrier known as the Vishal carriers 57 fighter jets over India's previous aircraft carrier, India's active Vikramaditya aircraft carrier can carry 24 fighter aircraft, and the construction of the Vikrant is expected to carry 30 MiG-29K fighter aircraft, can not be compared with Vishal's 57. Also, the ship will carry electromagnetic catapult technology, similar to the U.S. military's Ford-class, also the Vishal will be India's "full-size real aircraft carrier."
A top admiral said: The "INS Vikrant, the first indigenous carrier (IAC-1) will have a final cost of Rs 19,800 crore. The defence ministry's cost c ommittee has fixed the cost of IAC-2 at Rs 40,000 crore — twice that of IAC-1. That caters for the larger size of IAC-2 (65,000 tonnes, compared to the 40,000 tonne IAC-2). It also caters for the IAC-2's more sophisticated and expensive weaponry, and for inflation." navy's current capital budget of Rs 26,688 crore, 30 per cent — or Rs 8,000 crore — is available for new purchases.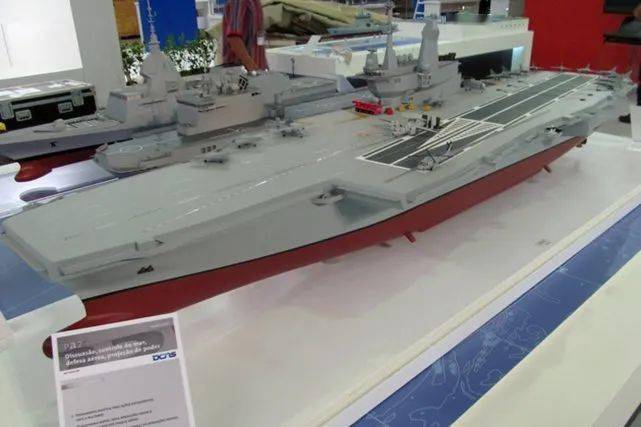 Reported that India also intends to equipped the "Vishal" aircraft carrier with imported fighter aircraft or can go for India future home made fighter aircraft MWF, and is a catapult model, and for India to choose only F-18 fighter and Rafale-m fighter, both can be ejected fighter, and India's previous MiG-29K because it can only skid off and can not use catapult take-off by India abandoned.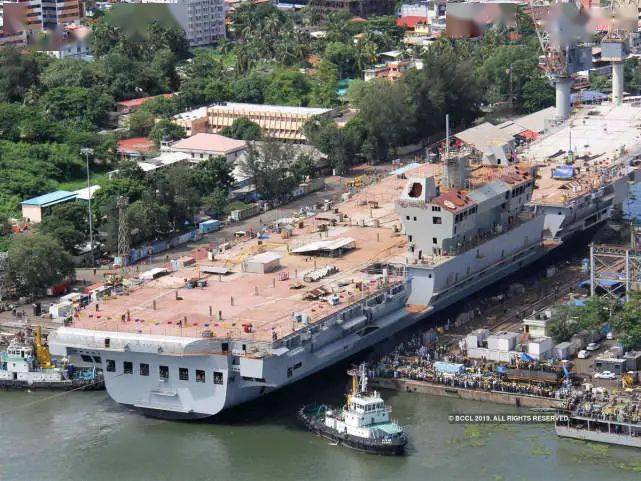 Experts say it is not easy to build the carrier in India's mind in the mid-2030s, starting with a test of system engineering capabilities, and India does not have the ability to build the carrier subsystems, experts say, and even the U.S. doesn't "eat it" completely, while India is trying to make the system a system that is applied to India's current technology in 10 years.