New satellite images have revealed that the Indian Army pushed the Chinese PLA back by five kilometres in some areas 
The Indian Army has pushed the Chinese People's Liberation Army (PLA) back by five kilometres in Galwan Valley, new satellite images have revealed. The images show that the Chinese are back behind from where they had come earlier.
In Gogra Hotsprings, the Chinese have been forced to evacuate from their positions.
This comes after troops massed on both sides of the border in recent months in Ladakh and the Aksai Chin, an Indian territory occupied by China, causing worldwide concerns of a potential escalation between the two nuclear-armed neighbours.
Private geo-intelligence firm Hawkeye 360 recently reported that satellite imagery from late May showed a buildup on the Chinese side of what appeared to be armed personnel carriers and self-propelled artillery in Galwan Valley, reported ANI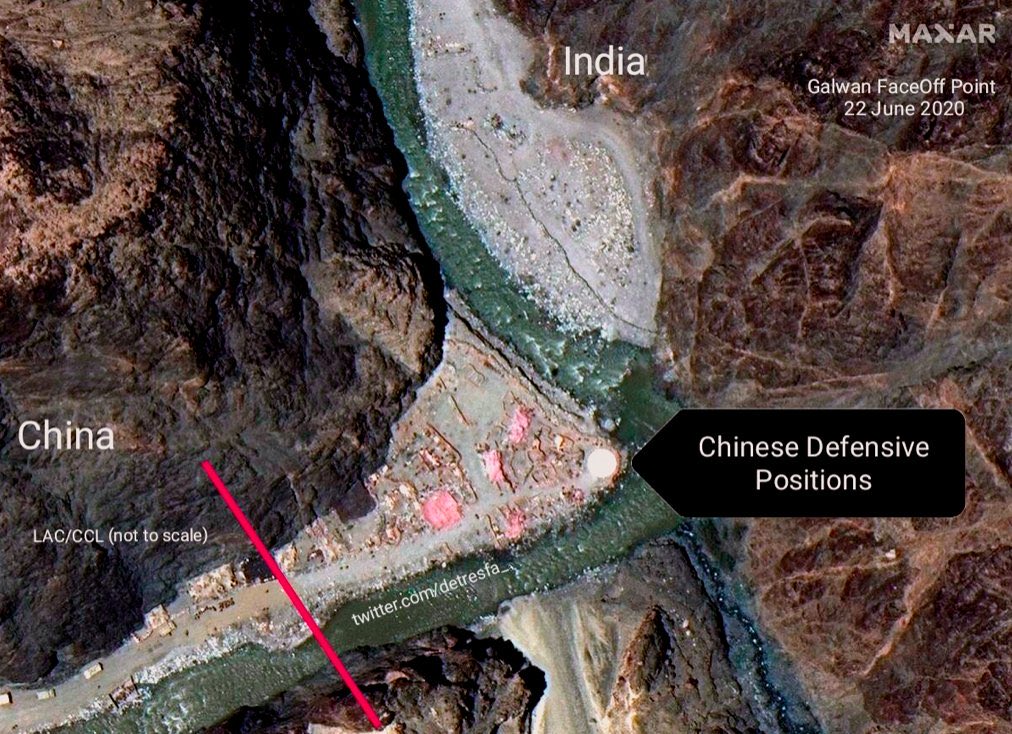 The report said that General Zhao Zongqi, head of the Western Theater Command and among the few combat veterans still serving in the People's Liberation Army, approved the operation. Zhao had previously expressed concerns that China must not appear weak so as to avoid exploitation by the United States and its allies and this face-off was a way to "teach India a lesson."
While 20 Indian Army personnel from 16 Bihar unit including Commanding Officer Santosh Babu attained martyrdom, China also suffered casualties.
Beijing has consistently declined to reveal the details of the casualties on its side, while the official media editorials have said that China too suffered casualties.