In June 2017, China reported several drones delivering food, medicines and water to PLA soldiers – calling them 'care packages' for front-line soldiers delivered automatically. Same month China conducted tests with a swarm of 117 drones. This was followed by demonstration of 1,374 quadcopter swarms flown in May 2018 which was a world record. American defence researchers had then noted that future swarms of small drones might also be able to carry electronic warfare jammers, emitters that mimic the signals of larger aircraft, equipment capable of conducting cyber attacks, or other systems to confuse or overwhelm an opponent's defences ahead of or during a more complex operation. It may be recalled that in January 2018, Russia's Hmeimim air base and Tartus naval facility were attacked by drone swarms launched by Islamist rebels.
China is leading the world today in drone production of all types and sizes. China's state media had reported in October 2018 that China will sell 48 x Wing Loong II high-end reconnaissance, precision strike and multi-role long-endurance unmanned aircraft system to Pakistan and the same will also be jointly manufactured by the two countries. Wing Loong II has a range of 4,000 km with top speed of 280 km/h and is equipped with satellite link. There has also been news past two years about Pakistan buying China's Cai Hong-4 (CH-4) devices – MALE-class drones capable of operating at medium altitude for a long time, which is supposedly a crude copy of the American drone MQ-1 Predator. But problems with the operation and maintenance of these drones were announced by Algeria, Iran, Iraq and Jordan. Algeria refused to purchase more of these while Jordan decided to sell their entire CH-4 fleet. Hence Pakistan may not have acquired these unless gifted free by China or improved the quality.
In recent exercises, PLA Airborne Corps was observed using the new Aoshi XC25 – attack UAV developed by Sichuan Aoshi Technology. An 'electric' UAV, Aoshi XC25 is able to continuously stay in the air for two hours and fly up to 75 kilometers without recharging the batteries.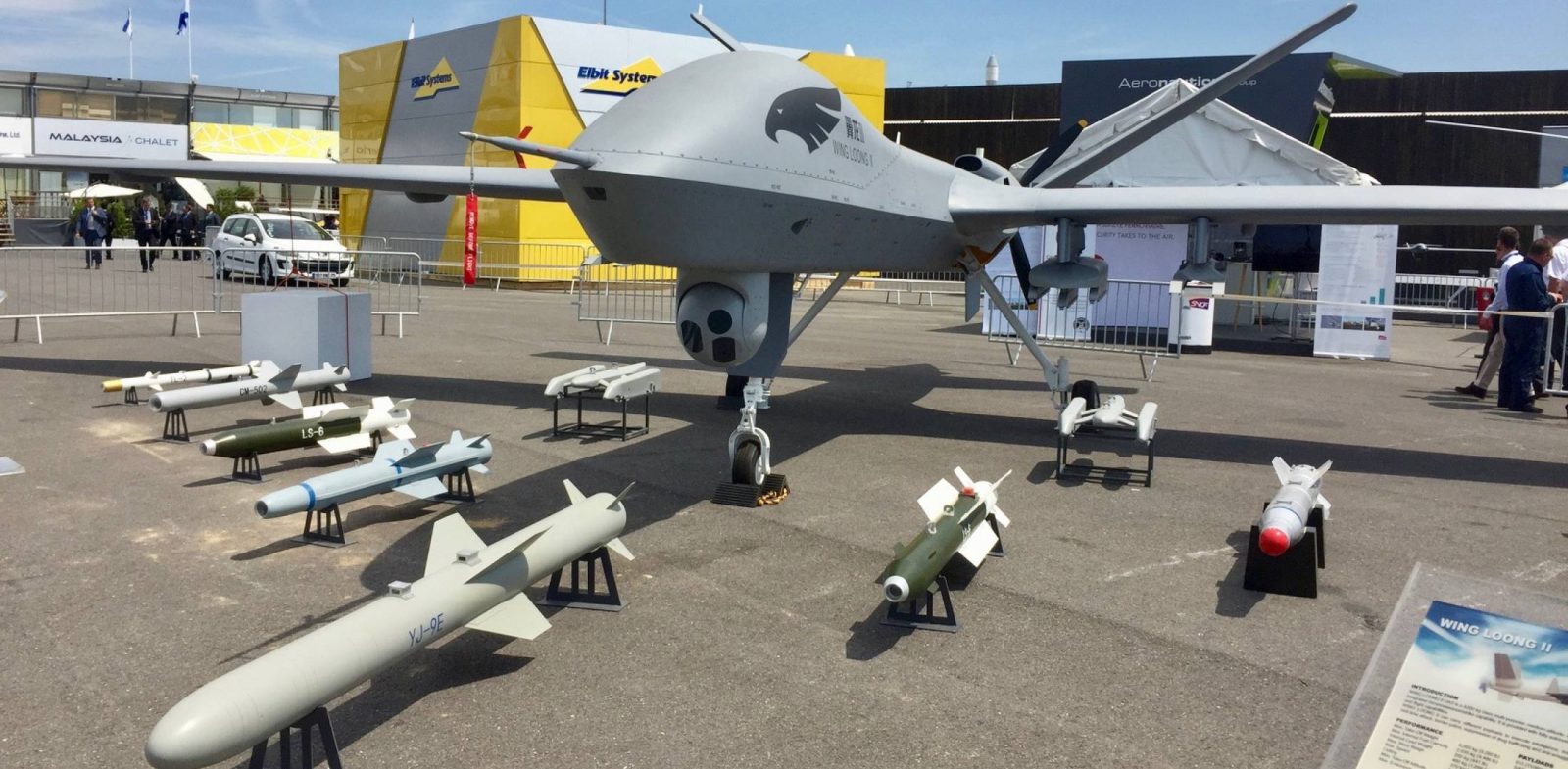 It is a high-load, long-endurance, vertical take-off and landing UAV with both fixed wing and multi-rotor advantages. It can be adapted to a variety of loads and has strong operating capabilities. It is small, fast, easy to carry, requires small space for take-off and landing, quick to get started and fast take-off with smart task switching. Professionals reportedly need one minute and five seconds to complete the assembly of the UAV whole ordinary users can complete the assembly in three minutes.
The XC25 has large-scale monitoring, surveying and mapping applications; for example, a large area of landform surveying and mapping can be completed at one time without the need for multiple flights, which can comprehensively improve the efficiency and quality of operations without the need of sending any patrols. The XC25 UAV has a load of 6 kg, a control radius of 50 km, and a battery life of six hours which is 150 per cent higher than the industry version. Interestingly, Aoshi UAVs have service points in many countries along China's Belt and Road projects. In September 2020, China's unmanned helicopter AR-500C for plateau operations successfully carried out its maiden flight from Daocheng Yading Airport located at an altitude of 4,411 meters.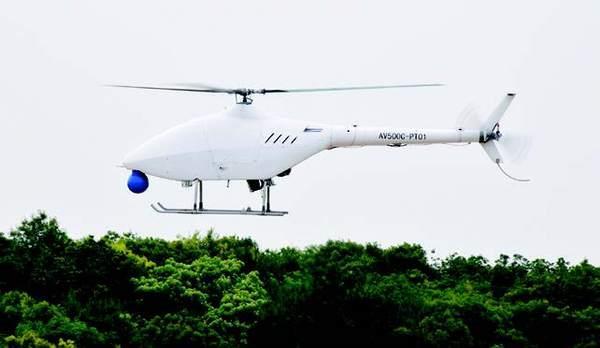 Developed by the state-owned Aviation Industry Corp of China (AVIC), the AR-500C will reportedly be used in missions like reconnaissance and communications relay with optional functions including electronic disruption, target indication, fire strikes, cargo delivery, and nuclear radiation and chemical contamination reconnaissance. Also in September 2020, Chinese media reported successful testing of a new combat system that integrates armored vehicles and drone swarms, which will allow armored troops to acquire more battlefield information and launch attacks.
In May 2020, an undisclosed unit of the Chinese People's Liberation Army (PLA) conducted a series of utilisation training with this integrated drone swarm-armoured vehicle combat system. The report citing a plan released by the US Department of Defence (DoD) in 2018, said that the US is aiming to use drone swarms to cover ground troops by engaging in reconnaissance, close-range aerial support and communications relay, adding that China has also been studying similar approaches, and had tested a swarm of 67 drones in 2016.
By releasing an interconnected drone swarm, the armored vehicle on the ground can understand the battlefield situation much faster than using only a single drone, not to mention lowering the risk of casualties compared with sending troops. Drones can also be armed or launch suicide attacks, which will give the commanding vehicle a deadly way to attack; swarm means there would be many coordinated drones at their disposal, and it would be very difficult to intercept all of them.
Where China visualises conflict with US ground forces is not known but it can be taken for granted that China will use drones, swarm drones and the integrated drone swarm-armoured vehicle combat system in a conflict with India which may not be far. Both our research and development and the defence industry have a lot of catching up to do.