In a significant push for make in India in the defence sector, Prime Minister Narendra Modi will be handing over the light combat helicopter to the Indian Air Force and various UAVs to Indian armed forces in Uttar Pradesh's Jhansi during the 'Jhansi Jalsa' event.
"The Prime Minister will hand over Hindustan Aeronautics Limited, HAL designed and developed Light Combat Helicopter (LCH) to Indian Air Force," defence secretary Ajay Kumar told a press conference while giving details of the event.
He said the LCH is the only attack helicopter in the world that can land and take-off at an altitude of 5,000 m with a considerable load of weapons and fuel. For the Navy, the Prime Minister would hand over the DRDO designed Advanced Electronic Warfare suite for naval ships including that for Indian Aircraft Carrier Vikrant.
"The Advanced EW suite will be used in different naval ships including destroyers, frigates etc. and marks a big step towards 'Aatmanirbhar Bharat'," the defence secretary said. The Prime Minister would also lay the foundation stone of a Rs 400 crore project to develop the propulsion system of the anti-tank guided missiles by the Bharat Dynamics Limited.
This would be the first project in the Jhansi node of defence industrial corridor created in Uttar Pradesh by the government.
The prime minister would also launch two projects related to the National War Memorial in the national capital including two kiosks to pay homage to the personnel and an app that can give a 360-degree virtual tour of the facility.
HAL LCH
The Light Combat Helicopter is a twin-engine, dedicated combat helicopter of 5.8-ton class featuring narrow fuselage with tandem configuration for Pilot and Copilot / Weapon System Operator ( WSO ). It incorporates a number of stealth features such as reduced visual, aural, radar and infra-red signatures, and crash worthy landing gear for better survivability.
The LCH can be deployed in various roles, including tracking slow-moving aerial targets, insurgency, destroying enemy defences, search and rescue, anti-tank and scouting. A datalink system transmits mission data to mobile platforms and ground stations operating within the network.
The helicopter is equipped with electronic warfare systems and advanced weapons systems, including a chin-mounted, twin-barrel M621 20mm cannon on a Nexter THL-20 turret, 70mm rockets, MBDA air-to-air, air-to-surface and anti-radiation missiles, and Helina anti-tank guided missiles. Explosive ordnance includes iron bombs, cluster bombs and grenade launchers.
SWITCH UAV
The Switch unmanned aerial vehicle (UAV) is an indigenous fixed-wing vertical take-off and landing (VTOL) hybrid tactical drone built by India-based UAV manufacturer ideaForge.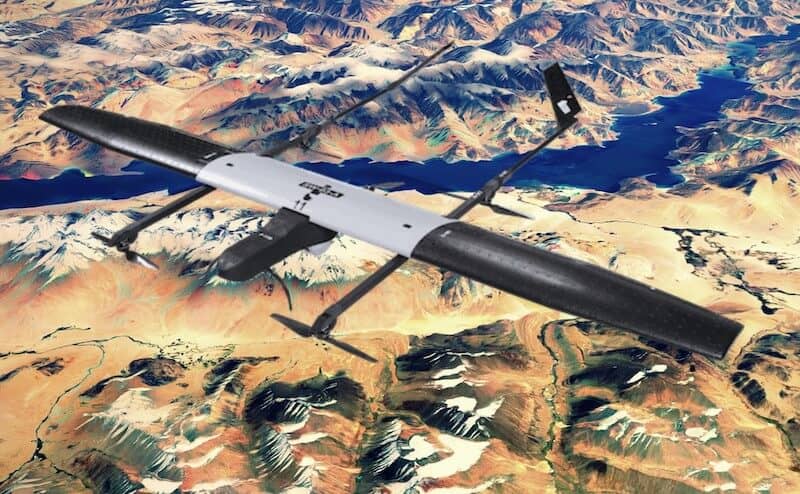 The Switch unmanned aerial vehicle (UAV) is an indigenous fixed-wing vertical take-off and landing (VTOL) hybrid tactical drone built by India-based UAV manufacturer ideaForge.
The drone is designed to support the most demanding surveillance missions of the Indian armed and security forces. It offers improved flight time and performs high-altitude operations with additional fail-safe redundancies ensuring increased safety.
The Switch UAV weighs 6.5kg and measures 2.6m long and 1.8m wide. The easy to carry and deployable unmanned aircraft has IP53 rating for dust and water resistance.
The Switch tactical UAV is equipped with a combined day and night payload beneath its fuselage. The UAV uses multiple global positioning system (GPS) sensors to provide more reliability and fail-safe redundancy in the event of a failure of communication or signal loss in one of the GPS modules.