Recently, the Pakistani military released news that a Pakistani drone crashed near the town of Chakwar. According to nearby villagers, they first heard a loud noise in the early morning, and then found the wreckage of the drone at the scene. Judging from the photos on the scene, it should be an Aqab-NG drone of the Pakistan Air Force. It is reported that this is the sixth (official) time this year that Indian Army shot down Pakistan's drone , when they try to violate Indian airspace .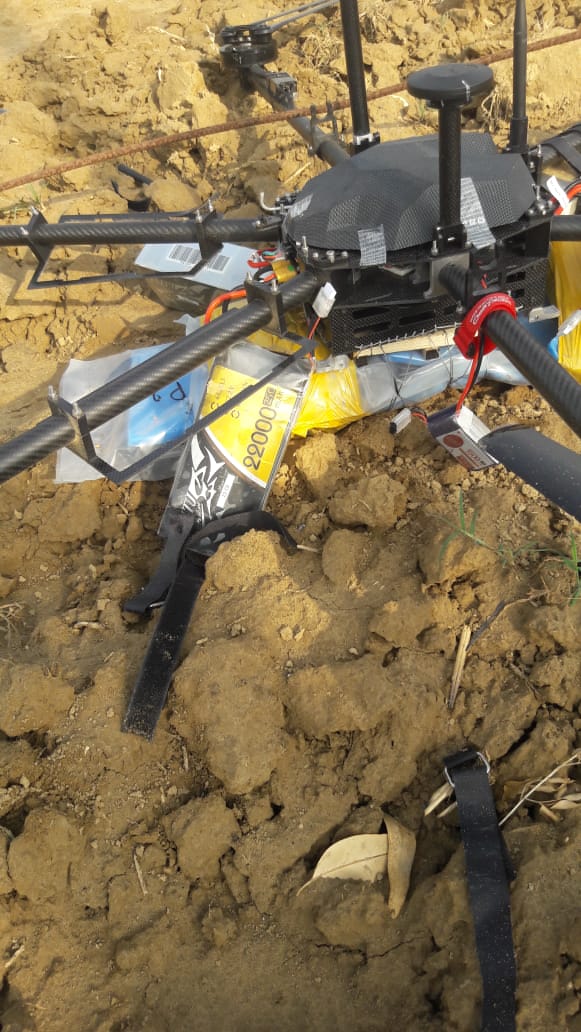 In june 20 alert troops of BSF shot down a Pakistani Hexa Copter Drone carrying one M4 carbine machine(US Made), 02 filled magazines. (60 Rds), 07 Chinese grenades near Kathua International border . A supply for terrorist .
According to Pakistani "India had interfered with this drone by some means and caused it to crash. Pakistan stated that it reserved the right to revenge in the future" . OK come we are eagerly waiting .
Earlier reports said that the Indian army successfully shot down a Pakistani drone near Rajasthan, which borders Pakistan to the west on March 25; on March 10, India shot down from Pakistan over northern Rajasthan. A drone launched in the country; the Indian army shot down a drone near the cities of Bikaner and Gangaanagar in Rajasthan on April 4 and 9, respectively.
According to Pakistani media India is likely to take advantage of the current tensions in the Persian Gulf and seize the opportunity to provoke a conflict with Pakistan in retaliation for the previous revenge of MiG-21 shot down by the F-16. As we all know, on February 27,pakistan try to take revenge of Balakot airstrike which was conduct by Indian airforce , killed dozens of Pakistani terrorist . In that air battle PAF lost their most advanced aircraft F-16 and lost a MIg-21 bison and one pilot captured , later pakistan return our pilots because of fear of indian military power .