While it wasn't quite the world tour that the Royal Navy's flagship aircraft carrier HMS Queen Elizabeth is currently undertaking, the Indian Ministry of Defense (MoD) announced this week that the country's first indigenous aircraft carrier (IAC), INS Vikrant, has successfully completed her first sea voyage. The five-day sea trials began on August 4 when the carrier left port from Kochi, with the system parameters confirmed as "satisfactory."
The MoD said that the newly commissioned carrier's hull, main propulsion, power generation and distribution (PGD) as well auxiliary equipment were tested during the five-day deployment.
"Indigenous Aircraft Carrier (IAC) 'Vikrant' successfully accomplished its maiden sea voyage today. Trials progressed as planned and system parameters proved satisfactory," Indian Navy spokesperson Commander Vivek Madhwal said in a statement to the Business Standard. "Trials, which were reviewed by Vice Admiral AK Chawla, Flag Officer Commanding-in-Chief Southern Naval Command on the last day, have progressed as planned and system parameters have been proved satisfactory."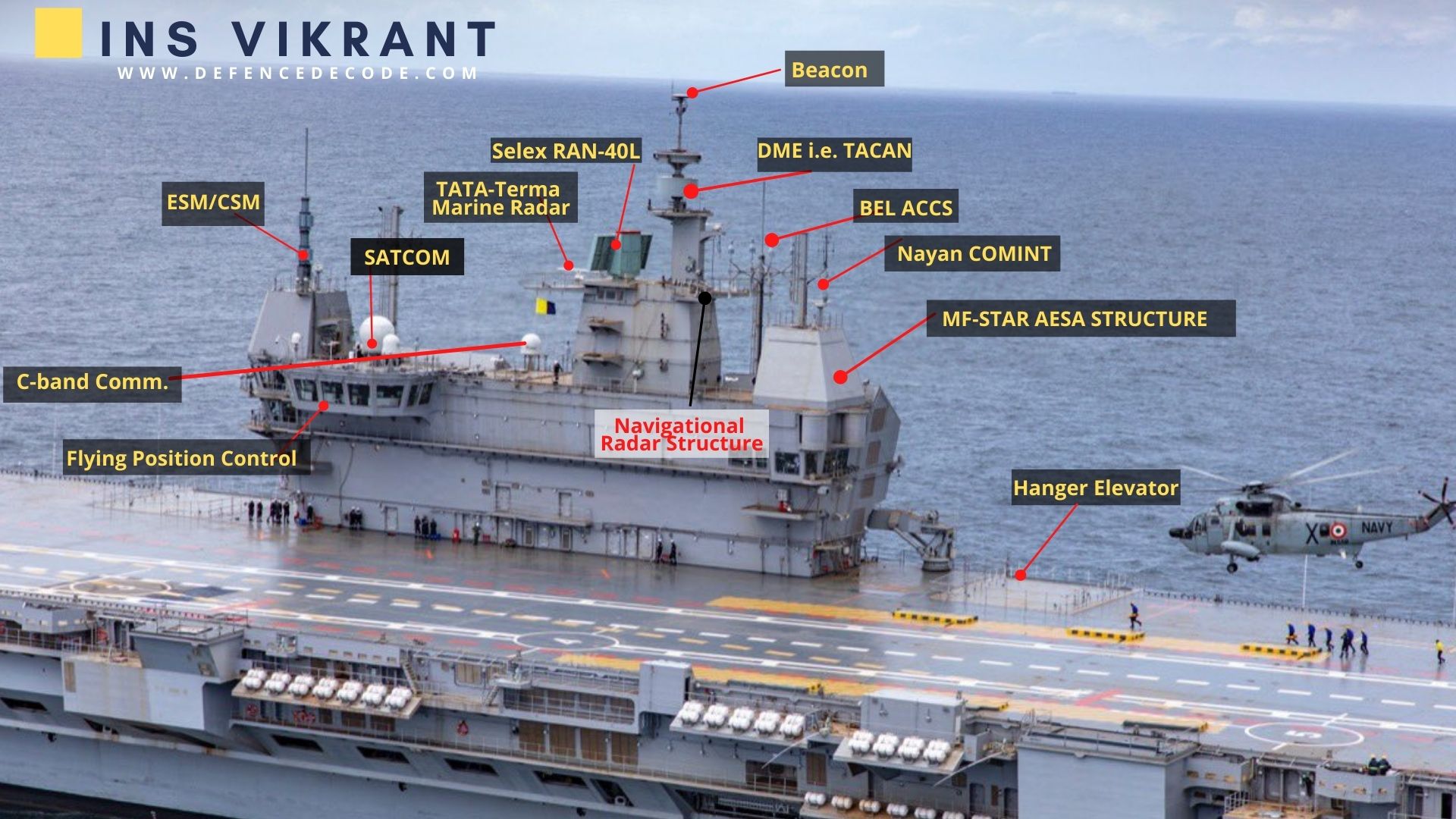 The warship will continue to undergo a series of sea trials to prove all equipment and systems are in proper working order before the ship is officially handed over to the Indian Navy next year. Delivery of Vikrant is currently targeted to coincide with the celebrations to commemorate the 75th anniversary of India's Independence.
Made in India – Atmanirbhar Bharat
Vikrant will be the Indian Navy's second operational carrier, and will join INS Vikramaditya, which is a modified Kiev-class carrier – and the current flagship of the Indian Navy. Vikramaditya entered service with the Indian Navy in 2013, but was originally built as Baku and commissioned into the Soviet Navy in 1987, and later serving as Admiral Gorshkov in the Russian Navy before being decommissioned in 1996.
The new 40,000-tonne carrier is notable for being the first domestically built capital warship. She was designed by the Indian Navy's Directorate of Naval Design (DND) and was constructed at Cochin Shipyard Limited (CLS), a private sector shipyard run by the Ministry of Shipping.
The IAC has been seen as a leading example of India's quest for "Atmanirbhar Bharat," which called for more than seventy-six percent indigenous content. The Hindi phrase, which translates to "self-reliant India," has been used and popularized by Prime Minister of India Narendra Modi and the government of India to promote the nation as a more important part of the global economy. Around 550 Indian firms, including 100 MSMEs (Micro, Small & Medium Enterprises) that are registered with the CSL, provided various services for the construction of the IAC.
Taking on China
The newly-built carrier is named for a previous Indian warship that had played a crucial role in India's 1971 war with Pakistan. That carrier had begun life as the planned Royal Navy's Majestic-class HMS Hercules. Construction had begun during the Second World War, but put on hold when the conflict ended in 1945. Just over a decade later, India purchased the unfinished carrier – which was then completed and commissioned as the first aircraft carrier of the Indian Navy as INS Vikrant. She played a key role in enforcing the naval blockade of East Pakistan (modern Bangladesh), and after undergoing major refits to keep her in service, was finally decommissioned in January 1997.
Even as Pakistan remains India's primary regional rival, the new Vikrant is meant to deter Chinese aggression and expansion into the Indian Ocean, which remains critical to India's strategic interests.
While smaller than China's current carriers, the IAC is 262 meters long and 62 meters wide and has a top speed of 28 knots.
"The ship with a high degree of automation for machinery operation, ship navigation and survivability, has been designed to accommodate an assortment of fixed-wing and rotary aircraft," a Navy spokesperson told the Economic Times of India.
Vikrant will operate with MiG-29K fighter jets, Kamov-31 helicopters, MH-60R multi-role helicopters. Additionally, the IAC has over 2,300 compartments, designed for a crew of around 1700 people, including specialized cabins that were built to accommodate women officers.
"With the delivery of IAC, India will join a select group of nations with the capability to indigenously design and build an aircraft carrier and provides thrust to (the) government's 'Make in India' initiative," the MoD added. "Delivery of IAC would also strengthen India's position in the Indian Ocean Region (IOR) and its quest for a blue water navy."
Source: 19fortyfive