The first batch of indigenously developed Light Combat Helicopters named as "Prachand" was inducted into the Indian Air Force on Monday in the presence of Defense Minister Rajnath Singh. The Indian-made Military Helicopters induction ceremony was held in Jodhpur, Rajasthan where newly appointed Chief of Defense Staff Anil Chauhan was also present at the ceremony with the Defence Minister.
On October 3, India's domestically produced LCH light armed helicopter was officially delivered to the Indian Air Force, and an induction ceremony was held at the Jodhpur Air Base. HAL LCH Prachand is the first domestic dedicated attack helicopter.
LCH is the only gunship in the world that can take off and land at an altitude of 6,000 meters and can carry a considerable amount of weapons and fuel to meet specific requirements set by the Indian Armed Forces.
The HAL Light Combat Helicopter (LCH) is a multirole combat helicopter, designed to perform various attack profiles, including relatively high altitude flight. The design and development of the LCH was done in-house, an internal design office of HAL dedicated to the design of helicopters.
During the Kargil War in 1999, India first felt the need for a domestic light gunship, a helicopter that could carry out precision strikes in all Indian battlefield environments, which meant that helicopters needed to operate in very hot deserts and very cold Fight at high altitudes and fully fight in a counter-insurgency scenario.
India has been operating domestic HAL Rudra attack helicopter, but its based on the Dhruv helicopter. In addition, the Indian Air Force currently uses the Russian-made Mi-17 and its variants, the Mi-17 IV and Mi-17V5, with a maximum takeoff weight of 13 tons, which will be phased out from 2028 when the new medium-lift helicopter IMRH will be ready.
The LCH is designed as a fully loaded 5.8-ton twin-engine, dedicated combat helicopter. While the empty weight of LCH is 2.25 ton so it can basically carry more than 3.5 tons of weapons and fuel which is more than what Chinese made  Z-10 attack helicopter can carry.
It features a narrow fuselage and tandem cockpit, with a front-seat pilot and a rear-seat co-pilot who is also a weapons systems operator (WSO). The LCH inherits many features of the ALH and has more and more advanced combat systems, making it a specialized gunship.
LCH has successively built four prototypes, which have been extensively flighting tested by the Indian Air Force and Army.
The first TD-1 technology demonstrator was completed in February 2010 and made its maiden flight on March 29 of the same year. The TD-2 prototype was completed around 2012 and successfully passed the high-altitude cold weather test. The TD-3 and TD-4 prototypes were completed around 2014 and 2015, successfully testing other flight test requirements.
HAL officials said the flight tests were conducted at various altitudes, from sea level to the Siachen Mountains, in extreme cold and hot weather conditions, and in desert areas. In these tests, mission sensors such as electro-optical systems, helmet-mounted display systems, solid-state data and video recorders are integrated, as well as tests of weapon systems such as turret guns, rockets and air-to-air missile systems. The weapon firing test has now been completed. In total, the four prototypes have undergone more than 2,000 flights and nearly 1,600 flight hours.
The improved variant of the Indian Air Force received preliminary operating clearance in 2017, and the Army version received preliminary operating clearance in 2019. In November 2021, Prime Minister Narendra Modi symbolically handed over the LCH to the Indian Air Force, paving the way for its eventual service.
In March, the Cabinet Committee on Security (CCS) of India approved the procurement of 15 LCH Limited Series Production (LSP), 10 for the Indian Air Force and 5 for the Army, at a cost of Rs 3,887 crore.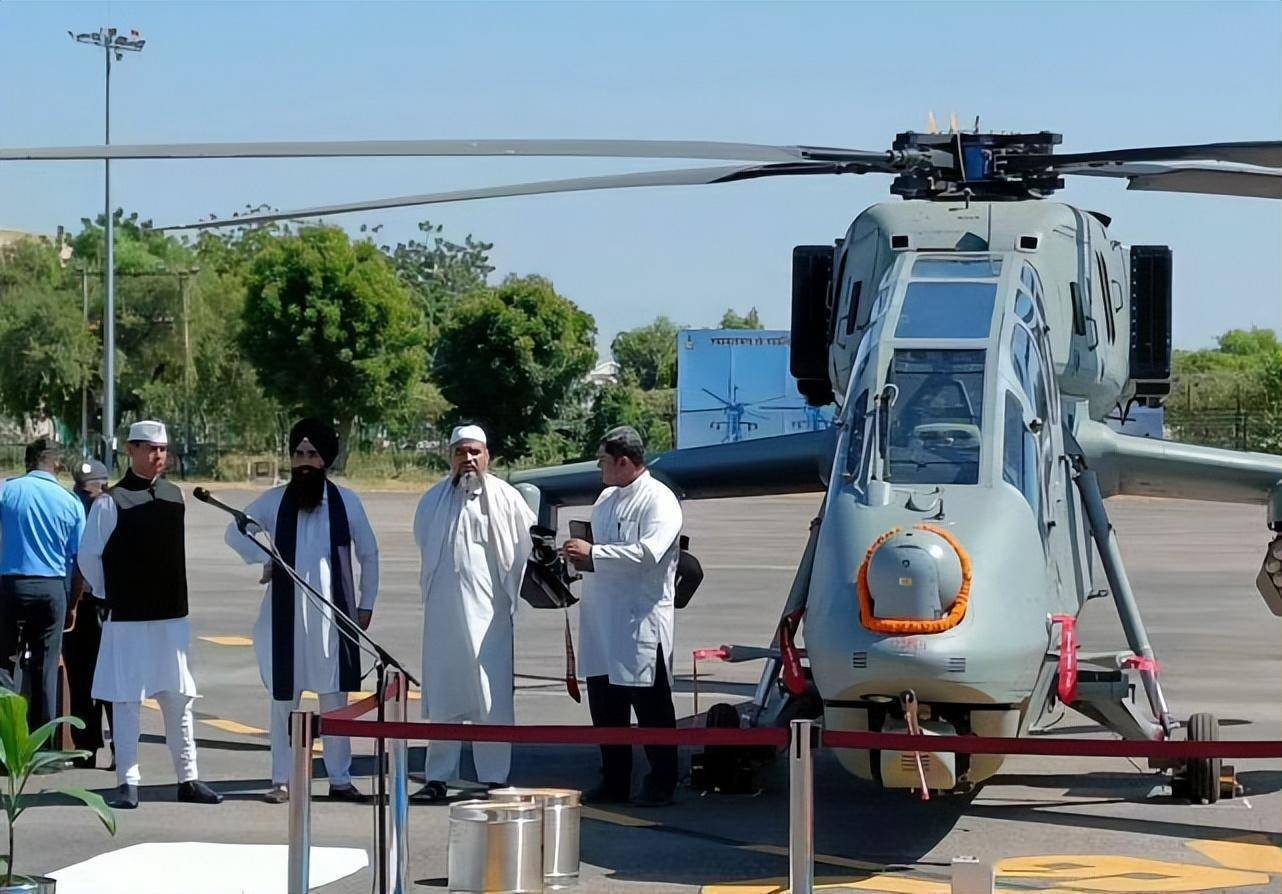 The Air Force version of the LCH has a maximum take-off weight of 5.8 tons, a maximum speed of 268 kilometers per hour, a range of 550 kilometers with full load, a battery life of more than 3 hours, and a maximum flight altitude of 6,500 meters.
The helicopter uses radar absorbing materials to reduce the radar signal, the body has a significant anti-collision structure and landing gear, and the pressurized cabin can realize the "three defenses" function. The helicopter is equipped with various optoelectronic countermeasure systems to protect it from enemy radar or infrared seeker missiles. As for the weapon system, it is mainly a 20mm cannon, 70mm rockets and air-to-air missiles, etc. (the report did not mention anti-tank missiles, maybe the Air Force version of LCH focuses more on air escort, fire support, etc.).
The helicopter is powered by two HAL/Turbomeca Shakti turboshaft engines, each of which can generate up to 871kW and can run for up to 3,000 hours without maintenance. Each engine weighs 205kg and has an output speed of 21,000rpm. While the Chinese gunship is heavy but equipped with less power engine Z-10  WZ-9 turboshaft engines produced 1,200 hp each while I dian Shakti turboshaft engine produced more than 1300 hp each.
HAL LCH is equipped with engine exhaust Infra-Red Suppression Systems (IRSS) improve the susceptibility of aircraft to IR guided missiles by reducing missile lock-on range and enabling the optimal performance of IR jammers and flares. Again there are no such equipment installed on Chinese Z-10 which make it a easy target for MANPADS.
With these characteristics, the LCH is capable of performing operations such as sabotage of enemy air defenses, counter-insurgency, combat search and rescue, anti-tank and anti-surface warfare.
According to HAL, the Indian Army is expected to require 160 LCHs, of which 65 are for the Indian Air Force and 95 for the Indian Army.
The company said it has produced 15 so far and has developed a detailed master plan to achieve a peak production capacity of 30 helicopters per year for the remaining 145 LCHs to be produced within eight years from the date of the serial production order.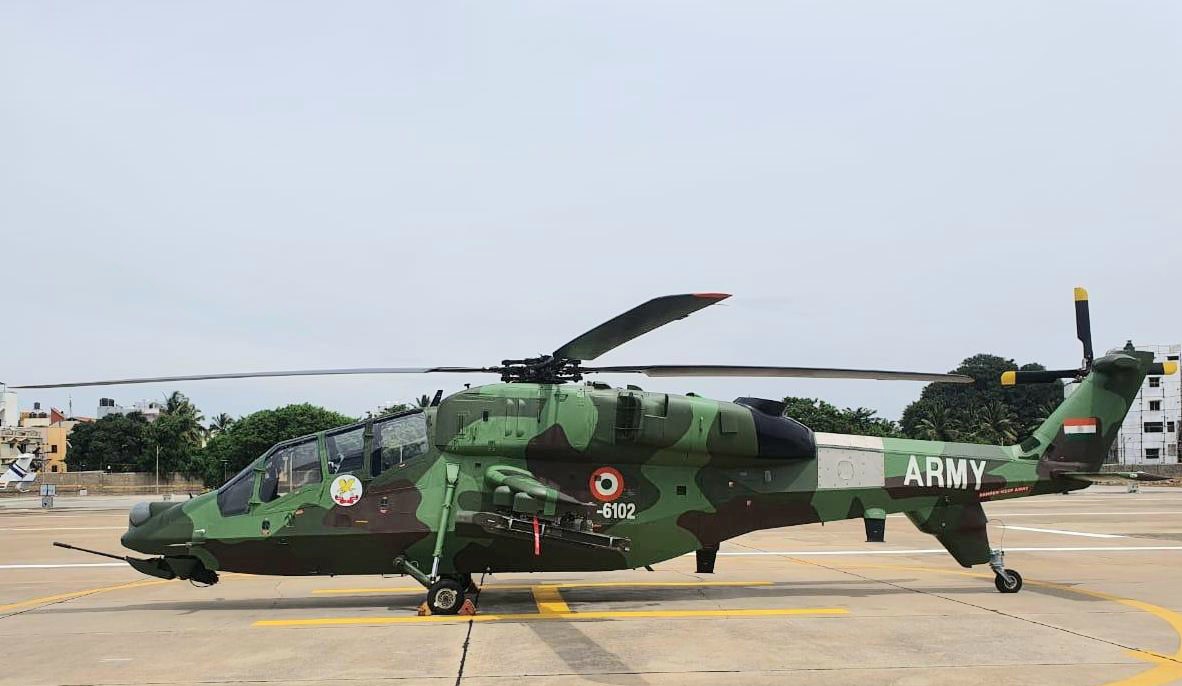 On September 29 this year, LCH officially joined the Indian Army Air Force in Bangalore, and officially joined the Indian Air Force in Jodhpur on October 3, indicating that the aircraft officially entered the Indian Army.
Hindustan Airlines has also aggressively marketed the helicopter to foreign markets, the sources said, claiming approvals from countries including Malaysia, Thailand, Vietnam, Angola, Egypt, Indonesia, Ecuador and Nigeria.