Israeli companies are constantly introducing new UAV models in different layers and successfully producing some unique design ideas.Israel deserves to be recognized as a world leader in the field of manufacturing unmanned aerial vehicles (UAVs) for military purposes.
In the equipment of the Israel Defense Forces (IDF), there are hundreds of the following UAVs, a series of models have been exported and secured the country's number one position in the world UAV market.
Development trends
The Israeli UAV design research, which was launched in the early 70s, lasted half a century and will certainly never stop. In the early days, Israel designed only light reconnaissance drones and radio-controlled targets for training.
After that, Israel mastered in the direction of research and other design ideas, both foreign ideas and domestic research. As a result, up to now, Israel has built UAVs of all grades.
The major producer of these engineering vehicles is Israel Aerospace Industries (IAI). Standing in second place is Elbit Systems. Other Israeli agencies and companies are still not very successful in the field of engineering (research-manufacturing), even in the field of commerce (profit).There are many Israeli companies with different specialties working in the UAV fabrication sector. However, only a few of the largest companies are involved in major projects and mass production of products.
Israeli companies almost completely meet the needs of the Israel Defense Army (IDF) for UAVs. Contracts to buy UAVs from abroad are minimal and only a few specialized UAV classes.
At the same time, Israel is currently taking measures to replace foreign import complexes and make similar products by themselves, and in many cases has been very successful.
Depending on customer requirements, Israeli companies can supply finished product assemblies or parts for customers to assemble domestically or provide manufacturing licenses.Israeli companies' products have established a foothold in the world market. Rich experience coupled with high product quality, often with tactical features that far outweigh the capabilities of similar products from competitors, have enabled Israeli companies to regularly win bids and receive orders from abroad.
To date, more than 50 countries around the world have purchased Israeli UAVs. In recent years, Israel has captured about 40% of the world drone market.
UAVs of Israel Defence Force
IDF is equipped with hundreds of UAVs of different grades; The exact total and number of UAVs per class are not disclosed for security reasons. One of the forces using the most no. of UAVs is the Israeli Army.
IDF Army units and divisions possess a large number of UAVs of many different classes. A large portion of these are ultra-light and light reconnaissance drones.
In addition, the Army is also equipped with many UAVs called waiting-flying bullets (UAVs reconnaissance – attack capable of reconnaissance and target destruction with its own combat block – the suicide drones ).
Infantry and special forces use suicide UAVs in case of need. Artillery units use UAVs as a means of target detection and fire correction.UAVs of different classes are used by all IDF services. The mechanized infantry and tank detachments use UAVs to scout the enemy's battle area; task forces also use UAVs for a similar purpose.
The Israeli Army uses many IAI Bird-Eye series UAVs. These UAVs have four products with takeoff weights from 1.3 kg to 8.5 kg, – they are capable of performing reconnaissance missions up to 10 km from the operator.
In recent years, a number of more compact models, such as the IAI Ghost, etc. have been introduced into service. IAI's light and midsize UAVs, Skylark II / III, are still in service.
Many experts believe that Israel has built and realized for the first time a modern idea of ​​manufacturing flying bullets (suicide UAVs). As a result, the IDF Army was equipped with a number of combinations of this class.
The first is IAI Harpy. This is an unmanned aircraft weighing 135 kg with a combat head weighing 32 kg, capable of flying 500 km. The newer Harop UAV is lighter and carries a 23 kg warhead, but has a range of up to 1,000 km.
Specifically, the Hero-30 weight only 3kg, carries a warhead weighting 500g and flies with a distance of up to 40 km.Uvision Company has designed 7 types of Hero series light flying ammo. In terms of tactical-features, they are inferior to the larger Harpy and Harop, but this in turn makes the use of UAVs more flexible in combat.
The largest UAV of this series, the Hero-900, can operate continuously in the air for up to 7 hours, carries a 20 kg warhead and is capable of patroling an area with a radius of 250 km from the operator. Some products of the Hero line have been put into test exploitation.
Heavy duty UCAV of IDF
The Israeli army does not have medium and heavy-duty drones. These more complex systems of security and operations are available only to the Air Force.
According to various sources, the Israeli Air Force currently has at least 3-5 scouting-attack squadrons with many different types of UAVs. In addition, the Air Force is also equipped with suicide drones.
Capable of flying for a long time, however, the operational radius is limited due to the features of the communication system. UAVs with these three types are used for optical and electronic reconnaissance, signal forwarding, etc. The largest Hermes 900 UAV can carry several types of controlled weapons.The Hermes line of heavy and midsize UAVs are mainly owned by Elbit Systems Company. The Hermes 90/450/900 drone has a takeoff weight of 115 to 1,100 kg and is capable of carrying a useful payload of 25-350 kg.
A number of IAI Heron heavy-duty UAVs are already in service. The device weighs 1.15 tons and has a useful payload of 250 kg. Thanks to the large amount of fuel and the excellent fuel-efficient engine, it can fly continuously for up to 50-52 hours. Equipment on this UAV is mainly optical or electronic radio equipment.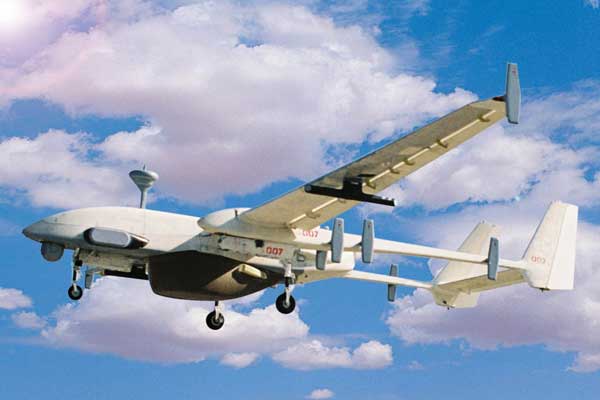 The Eitan has a maximum cruising speed of over 400 km / h and can operate in the air continuously for more than 30 hours. According to many sources, such a UAV is capable of handling both reconnaissance and attack missions. Furthermore, this type of technical vehicle was used in actual military operations.The largest and heaviest UAV currently in IDF service is the IAI Eitan / Heron TP. This is a UAV with a wingspan of up to 26 m, a takeoff weight of 5.4 tons, of which a useful payload is up to 1-2 tons.
Why is Israel leading?
For many years, Israel was considered one of the leading countries in the world in the field of manufacturing drones.
This has been confirmed by both the widespread use of such devices in Israel's own military, and the large number of foreign orders. It is not difficult to point out that there are several key factors that determined Israel's success.
In addition, IDF Command was very quick to evaluate the potential and prospects of the drone direction and assured the Israeli industry the necessary support.First of all – it is early implementation of research and design. At a time when several other countries were only considering the possibility of designing UAVs, the Israeli industry already had a lot of experience in the field.
As a result, project implementation progress has been accelerated, and the acquisition of new models immediately helps accumulate more experience.
Second – the systematic and continuous development of the entire Israeli defense industry in general and a few narrow specialties in particular has created a large reserve resource for the development of promising UAVs with date features are more complete.
At first, only IDF used Israeli-made UAVs, but later Israeli companies managed to penetrate international markets, where their successful UAV models were trusted by customers.
Up to now, Israel has become one of the largest manufacturers and operators of military drone vehicles in the world. Moreover, this country has also achieved a lot of success in the international market.
The events of recent years and the current developments suggest that Israel will continue to hold its position in the future.