The latest images of China's submarines have just been revealed on the country's social networks, causing many people to pay attention.
Recently on the Chinese social network Weibo, the image of a new type of submarine, ready to be launched in Wuchang, has appeared. Since February, satellite images have recorded new parts of the submarine's hull, which are about to be assembled at the shipyard.
The recent construction of many new buildings at the Wuchang shipyard indicates the possibility that China is expanding its shipbuilding capacity, most likely to serve a new class of submarines, Naval News reported. will be revealed in the future.
From the images that have been revealed, it can be seen that the bow of the submarine is covered with red cloth. The size of the submarine is also similar to the previous Chinese Yuan class, but the hull seems to have better aerodynamics, with slimmer curves.
The length of this submarine is also said to be longer than the previous Yuan class. This feature will likely help China's new submarine, capable of increasing the number of vertical missile launch wells on board.
A rather special feature of this newly revealed submarine is that it has a groove on the keel. This is a detail that only appears on the latest Swedish A-26 Blekinge submarine today.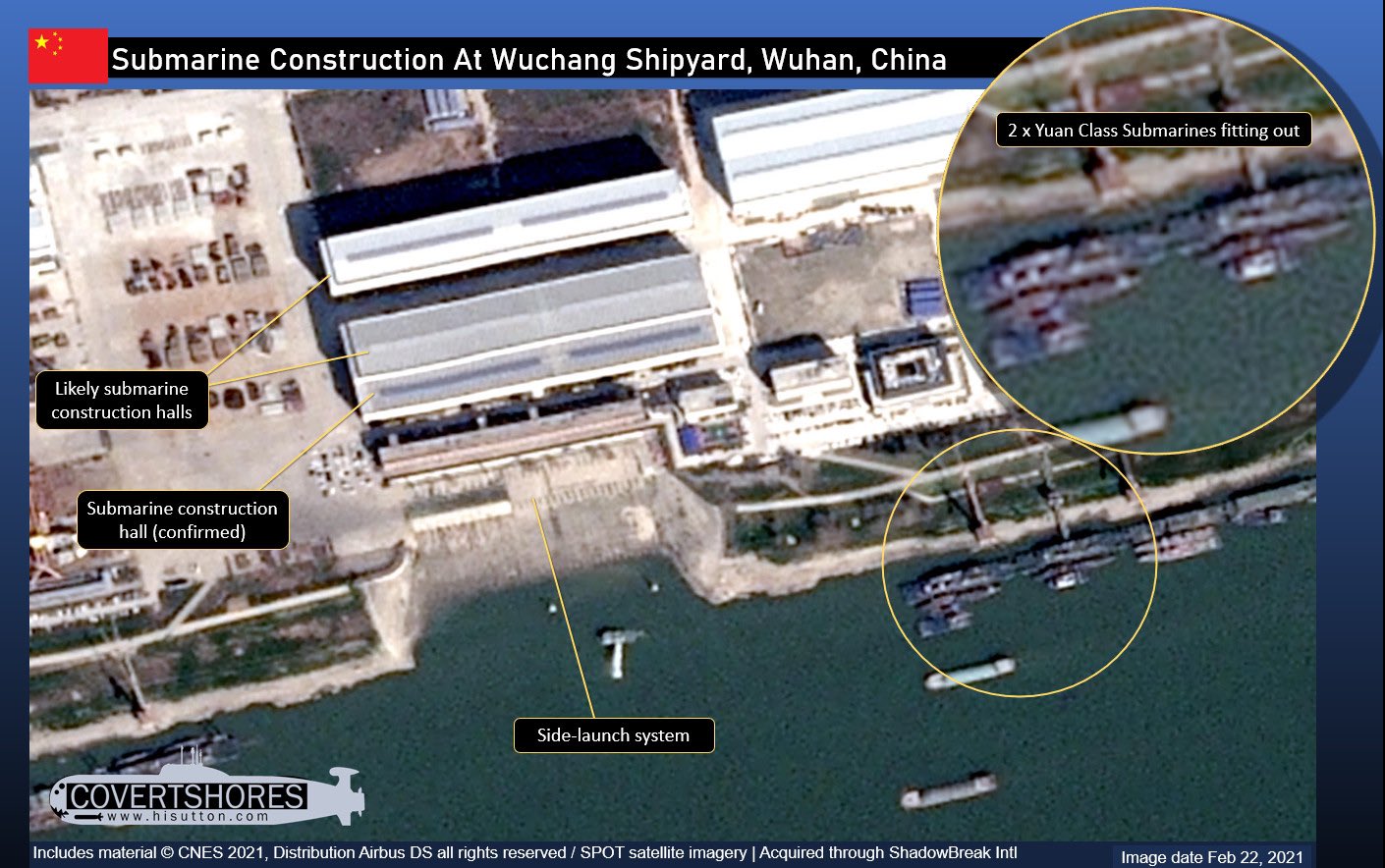 A point that many people are curious about is the location that China chose to launch this submarine. In the past, Chinese officials announced that the main assembly site for Yuan-class submarines would be a shipyard in Wuhan. However, at this same location, China is fulfilling orders to build submarines for the Navy of Pakistan, Thailand and many other countries. The fact that foreign representatives are regularly present to supervise the construction of ships for export, will certainly make it difficult for China if it wants to assemble a new type of secret submarine in this area.
Most likely, the Chinese fleet has chosen a quieter and more secret place, away from the media, prying eyes, and especially, away from foreign experts or tourists.