Ukraine and Russia have been locked in a tense border stand-off for weeks, with the latest satellite images suggesting continued military deployment of troops along the border by Moscow.
Ukraine is pinning its hopes on the United States and NATO. However, in the early days of independence 30 years ago, Ukraine inherited the second largest property from the former Soviet Union after Russia. Ukraine's third-largest strategic air force in the world, with nearly 100 strategic bombers, was destroyed early.
Russia, Belarus, Ukraine and Kazakhstan, that had inherited operational strategic forces and nuclear weapons in the former Soviet Union's nuclear arsenal? That arsenal had approximately 27,000 strategic and tactical nuclear weapons, eight modern strategic rocket armies with 1,398 intercontinental ballistic missiles, 162 long-range strategic bombers, and 940 modern submarines, equipped with 2,804 submarine launched ballistic missiles.
Aviation fans are sure to feast their eyes on the Ukraine National Aviation Museum in Kiev, with nearly 70 Russian-made fighter jets laid out.
What is particularly eye-catching is that there are many Soviet-made strategic bombers in the collection. Take the Tu-22M "Backfire" supersonic bomber with swept-wing wings. From the 10 M0 early models put into production in 1969, to The first mass-produced M2 type, which was put into production in 1974, and then to the M3 type that was put into production in the late 1980s (with a Kuznetsov NK-25 turbofan engine and a new wedge-shaped air intake), the "backfire" in this museum's collection makes the MiG-29 and Su-24 in the museum much inferior.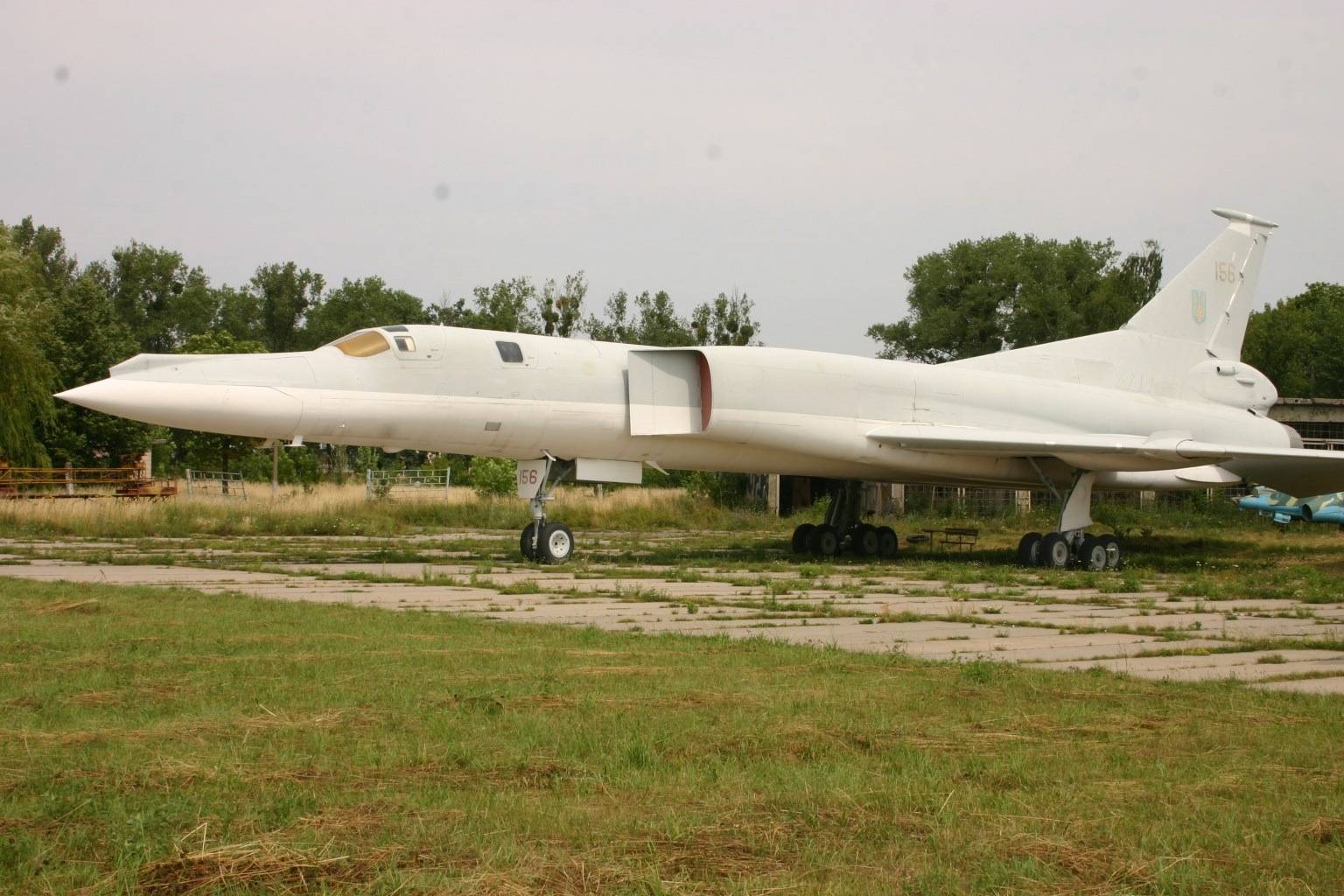 However, compared to the "heavy bomber museum" in Poltava in northeastern Ukraine, this one in Kiev is "nothing." The treasure of this museum is a Tu-160 "Pirate Flag" swept-wing supersonic strategic bomber, as well as a Tu-95MS "Bear" strategic bomber, as well as a Tu-22M3, Tu-22KD "eye mask" ", Tu-16K-26 "Badger" medium bomber, yes, in addition to the Mia-4 "Bison", the Soviet Union has strategic bombers, all here.

But compared to the strategic bomber fleet that Ukraine once had, this is just a microcosm. With the instigation and support of the United States, the country has eliminated a strategic air force that was once the third largest on the planet, with a total of 92 strategic bombers. Bombers, including 8 Tu-160, 24 Tu-95MS, and 60 Tu-22M "Backfire", these strategic bombers are all around 2000, under the Nunn-Lugar "cooperative threat reduction" was destroyed under the promise of a small amount of financial aid like a bad check. By 2006, the last "Backfire" was destroyed by bulldozers.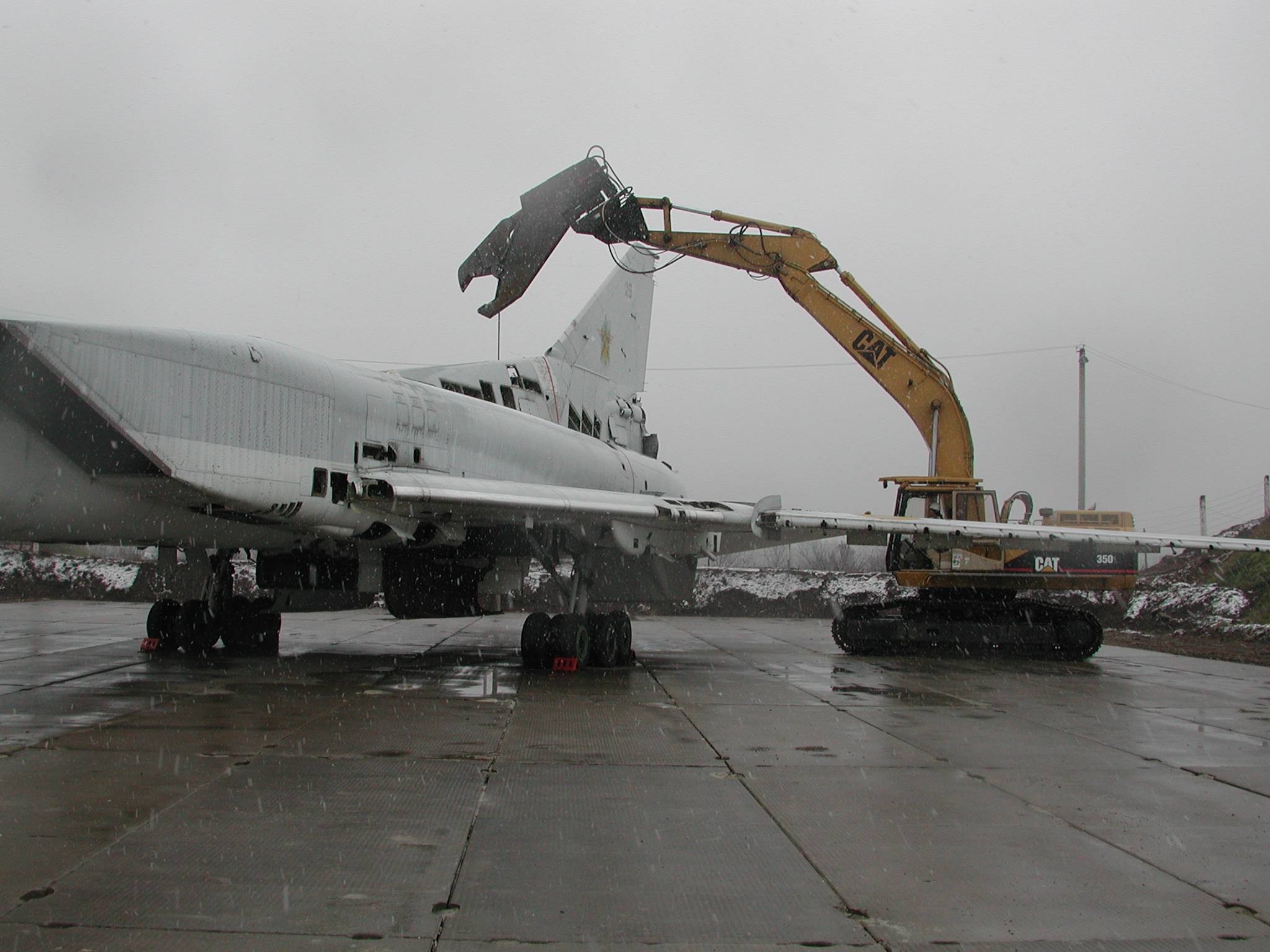 Among them, the Tu-160 left in Ukraine will surely be familiar to everyone.
After the disintegration of the Soviet Union, the 184th Guards Heavy Strategic Bomber Regiment of the former Soviet Air Force Long-Range Aviation Corps, which remained at the Priluki Air Force Base in Ukraine, had a total of 19 Tu-160s. At this time, Russia did not have even one. These "pirate flags" It was a serious problem for the American confidants. In order to speed up the destruction, they even chopped off the heads of these "pirate flags" with a crane.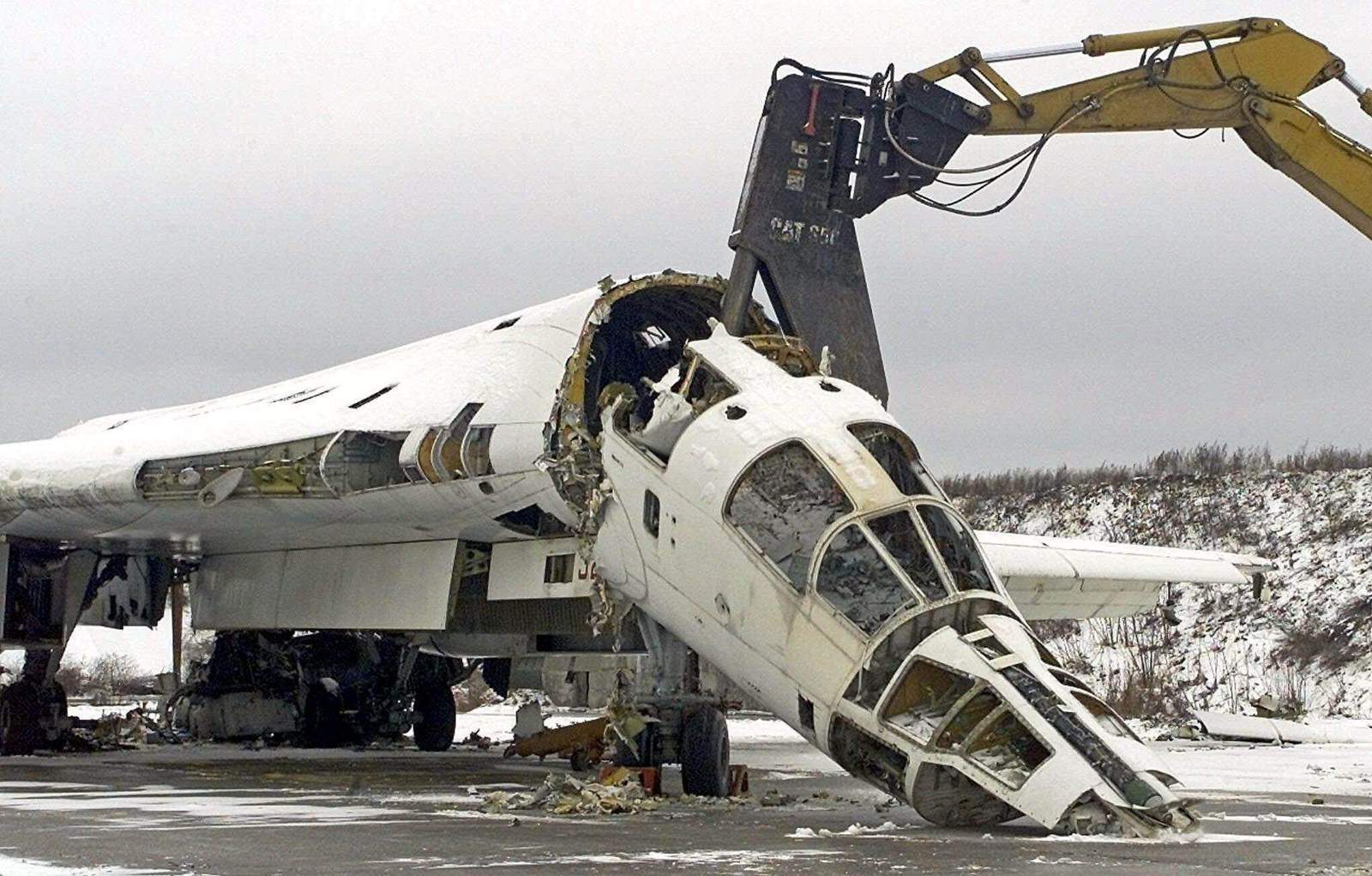 In order to "rescue" the Tu-160, Ukraine and Russia "barter trade" to settle the natural gas debt of 285 million US dollars, Ukraine transferred 8 Tu-160, 3 Tu-95MS and 581 Kh-55 nuclear cruise missiles to Russia, Ukraine The only Tu-160 is the one left in the Poltava Museum mentioned above. Many of the Tu-160s destroyed in Ukraine were almost brand new. One of them has a tail number of "13" and has been flying for hours. In just 18 hours, in 2001, all 8 Tu-160s were destroyed.
In addition, the Uzin Air Force Base was once stationed with the 1006th Heavy Bomber Regiment of the Soviet Long-Range Aviation Force. There were a total of 23 Tu-95MSs that could also launch Kh-55 nuclear cruise missiles. Therefore, it became the primary target of the "Cooperative Threat Reduction" plan. In addition to 3 Tu-95MSs returned to Russia and 1 of the same type that were kept in the museum as collections, 19 Tu-95MSs were destroyed in 2002. In addition, 5 Tu-95s left in a maintenance plant in Ukraine were also destroyed at the same time.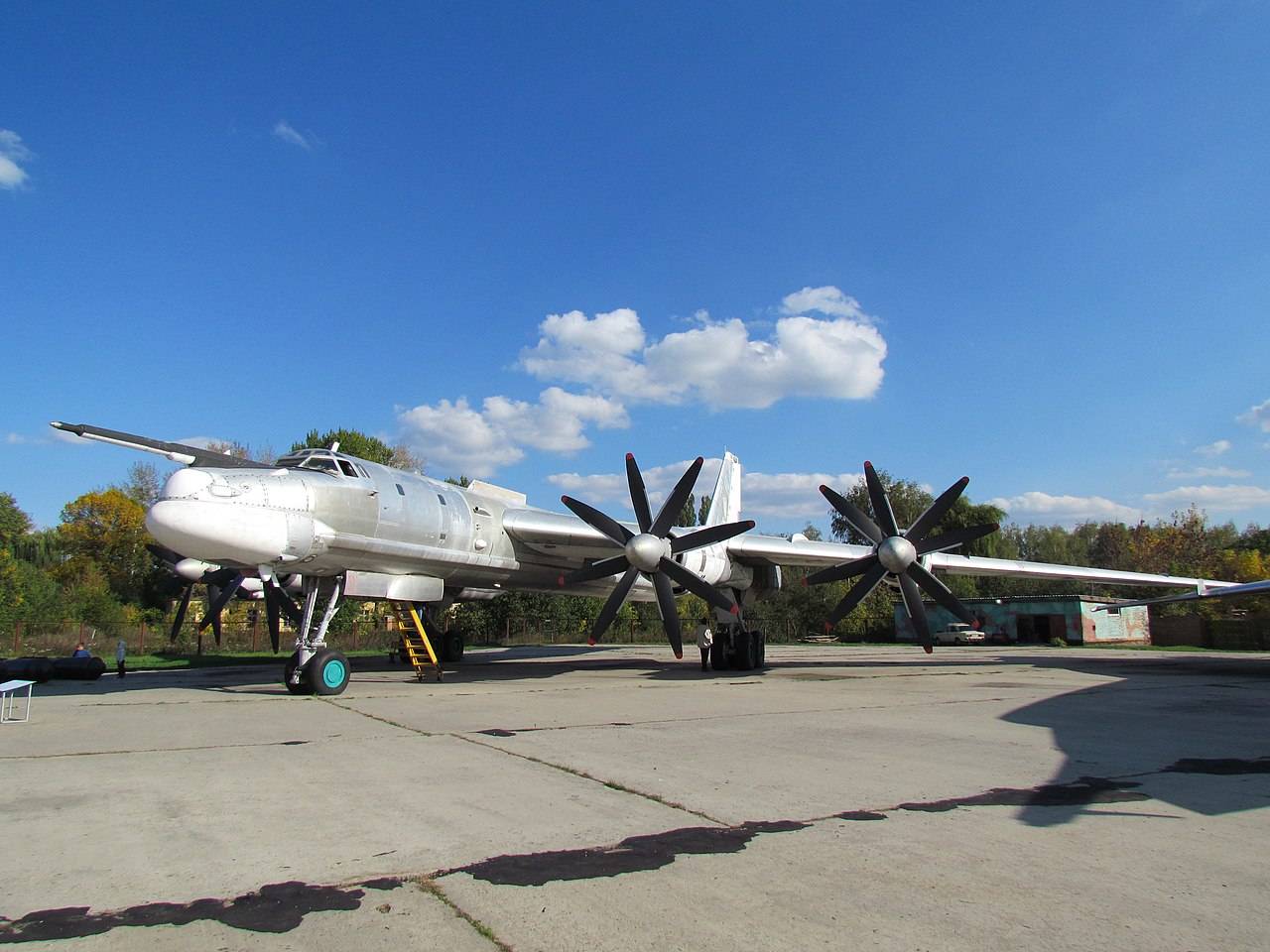 The numbers of the bombers Ukraine has ever owned, the number of "backfires" was the largest. The 60 "Backfires" that were destroyed were not completely destroyed until 2006, and only 4 were left as museum collections. In addition, the most important anti-ship weapons of "Backfires" can deter U.S. aircraft carriers at 500 kilometers. A total of 423 Kh-22 heavy supersonic anti-ship missiles were cut off by Ukrainian workers with chainsaws on the open-air construction site of the Poltava Air Force Base. Threats to destroy the most advanced first, without giving the Russians any chance.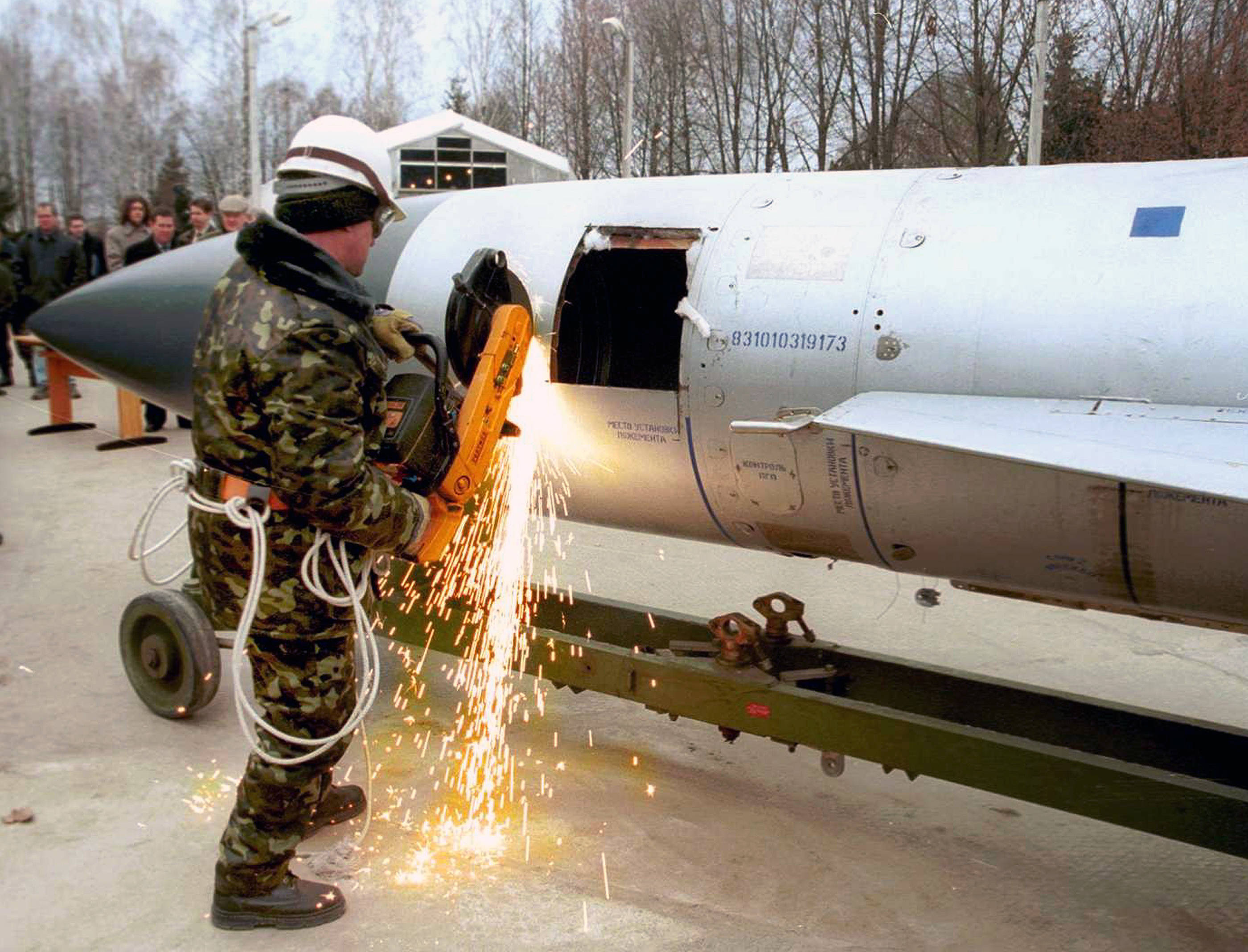 It should be said that for Ukraine in the early days of independence, these "air heavy weapons" require a lot of money to maintain, possibly billions of dollars, and it is reasonable to destroy or dispose of them, but if they are slowly sold back Wouldn't it be better to give to Russia for gas debt repayment, or to sell to American flight enthusiasts?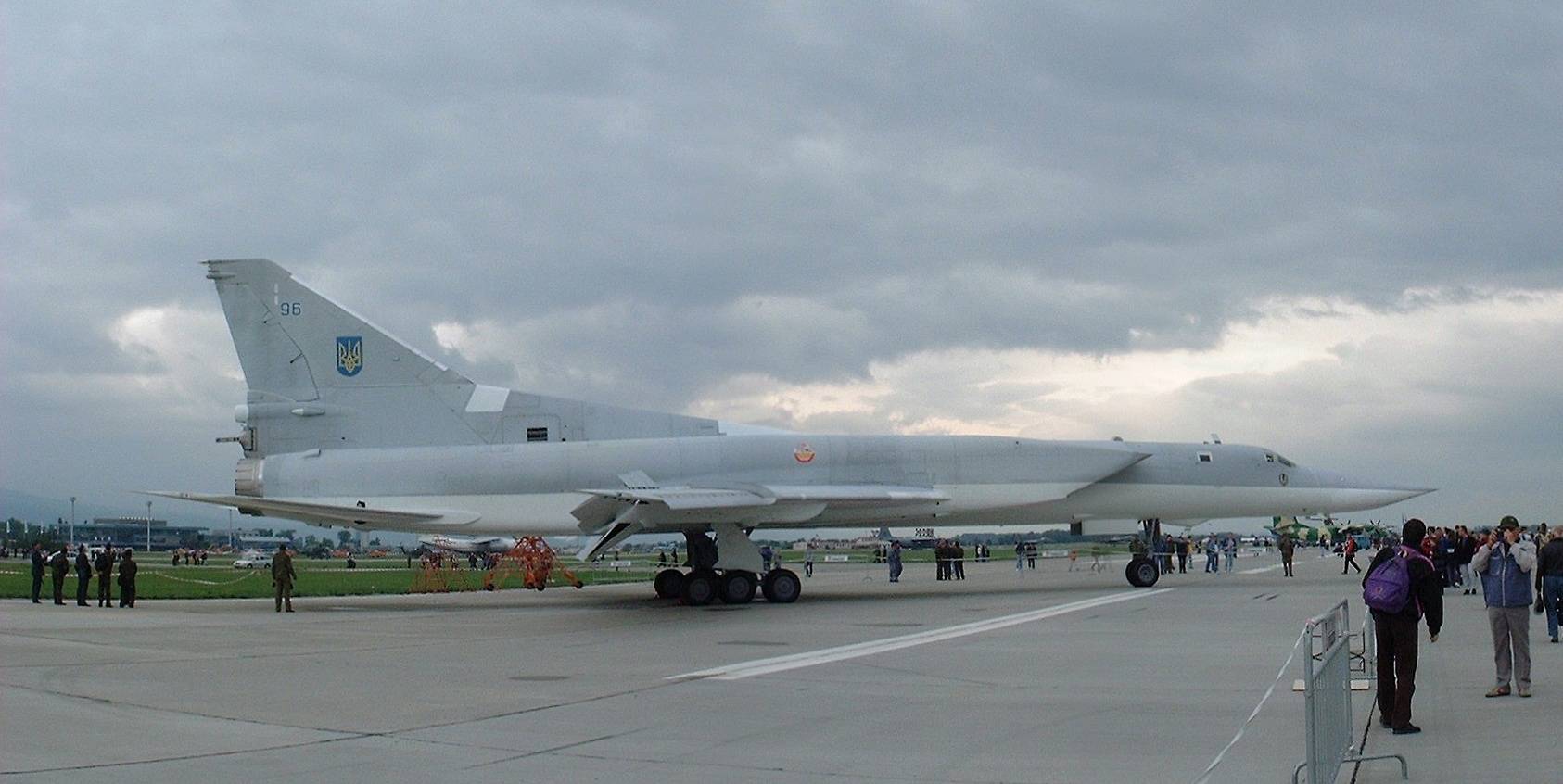 It can only be said that Ukrainian politicians may not serve their own interests, but the interests of the United States. Now, without these master class weapons, how can Ukraine deter Russia only god knows.