On Monday, 15 August 2022, the first Typhoon aircraft was delivered to the Qatar Armed Forces at a roll-out ceremony hosted by Cliff Robson, BAE Systems Group, Managing Director Air. Typhoon will provide critical support for the FIFA World Cup which will be held in the State from 20 November.
In the arms market, the oil-rich countries of the Middle East will always be the most popular quality customers of arms dealers. In December 2017 a deal for Qatar to buy 24 jets and a support and training package from BAE was announced, scheduled to begin in 2022. In September 2018, Qatar made the first payment for the procurement of 24 Eurofighter Typhoons and nine BAE Hawk aircraft to BAE
On the 15th, at the aircraft manufacturing plant of BAE Systems in Wharton, England, the first "Typhoon" fighter that will be delivered to Qatar held a reception ceremony in the presence of the British and Qatari Ministers of Defence, which actually flew for the first time in November last year and is expected to fly to Qatar at the end of this month, and all 24 "Typhoons" ordered by Qatar to the United Kingdom in 2017 are expected to be delivered in 2023.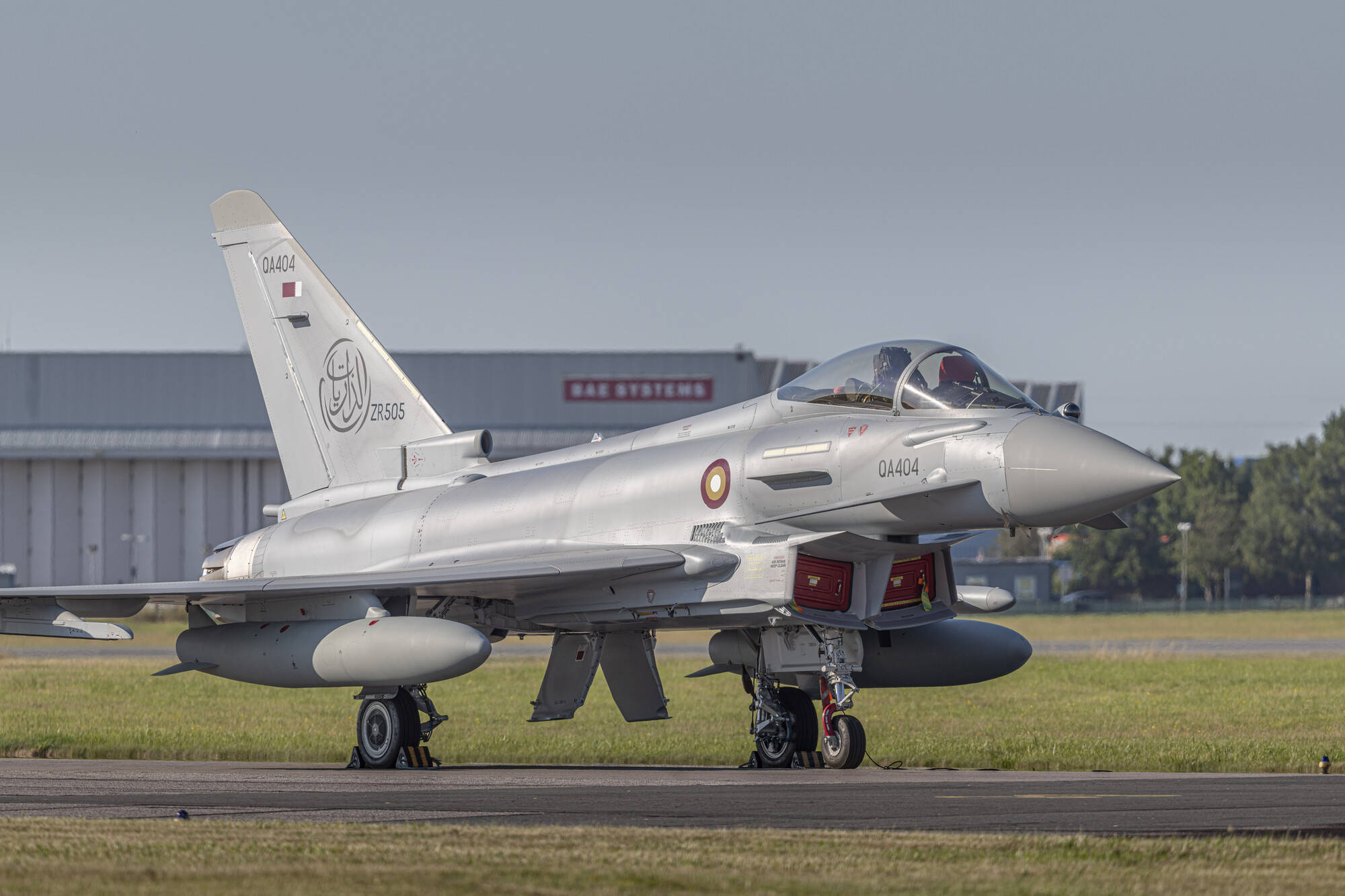 In December 2017, Qatar and the United Kingdom signed a £6 billion (at the time nearly $8 billion) military aircraft purchase contract, which included nine BAE Hawk advanced trainers in addition to the 24 Tranche 3A versions of the Typhoon fighter jet, and for the first time on the T3A batch Typhoon, equipped with Captor-E (Catcher-E) active phased array airborne fire control radar, replacing the old catcher-M pulse Doppler mechanical scanning radar.
Therefore, this batch of "Typhoons" is more advanced than the version used by the Air Forces of Britain, Germany, and Italy, and Qatar has also purchased MBDA "Meteor" advanced medium-range air-to-air missiles, air-to-ground missiles and guided bombs for these "Typhoons", if not the inexpensive "Eagle" high education aircraft, and the training services provided by the British side, 1 "Typhoon" is more than 300 million US dollars, the unit price is higher than the F-35A, which is about 200 million US dollars abroad.
To the surprise of the outside world, Qatar also ordered another European twin-engine four-generation semi-multi-role fighter – "Rafale" at the same time.
In May 2015, Qatar and France's Dassault signed a contract worth 6.3 billion euros (about $7 billion at the time) to order 24 Rafales. Additionally, the contract included the provision of long-range cruise missiles and Meteor missiles as well as the training of 36 Qatari pilots and 100 technicians by the French military and several Qatari intelligence officers; thus, the price can be viewed as €263M for each aircraft. On 7 December 2017, the option for 12 more Rafales was exercised for €1.1 billion (or €92M each) while adding an additional option for 36 further fighters. The first Qatari Rafale was delivered in February 2019.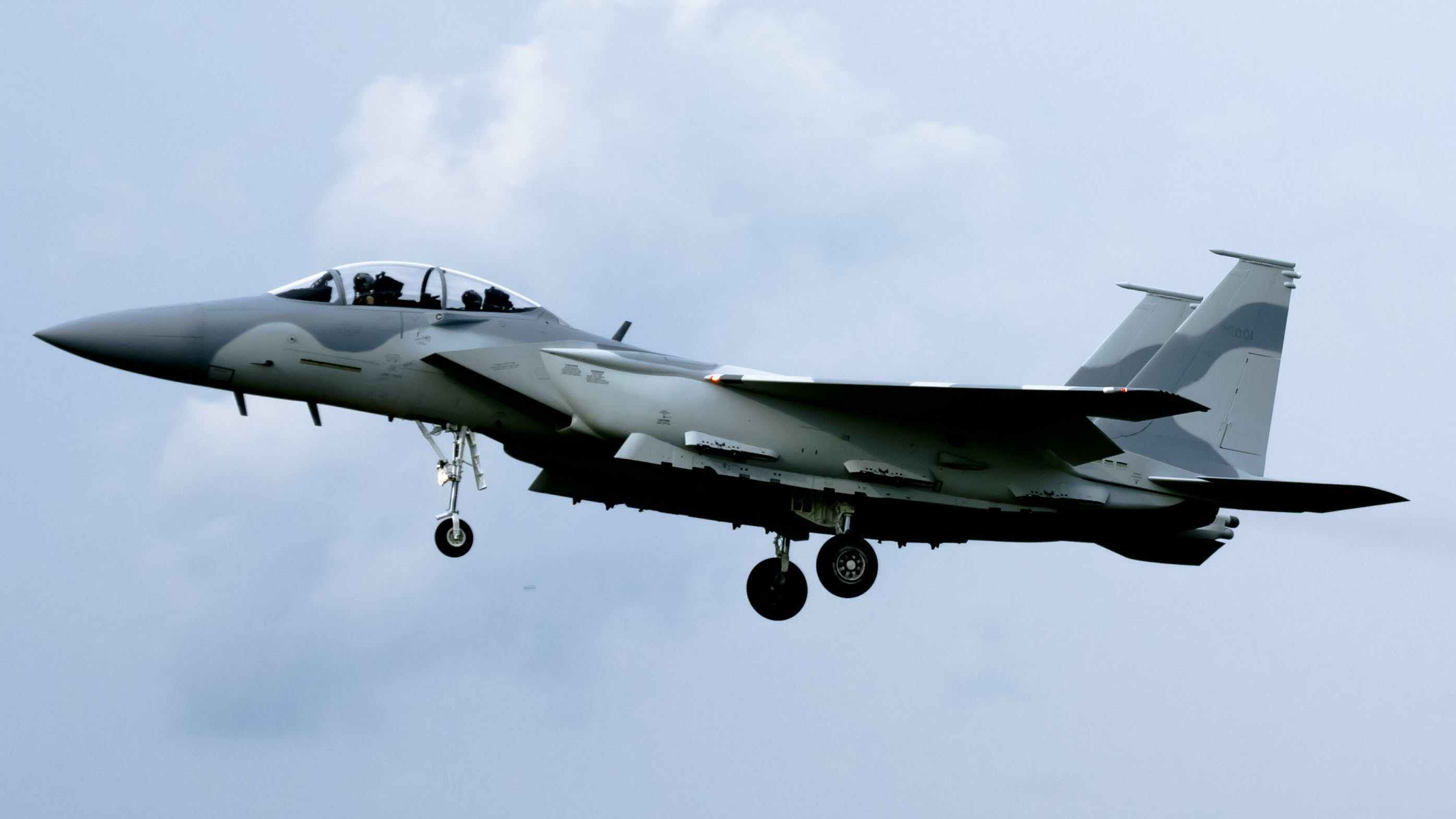 Then Qatar travels to the USA for shopping after Europe. In June 2017, Qatar ordered 36 Boeing F-15QA "Advanced Eagle" heavy multi-role fighters for a staggering $12 billion, this advanced variant of the F-15E, using digital fly-by-wire flight control, large-screen glass cockpit, and other advanced technologies, the US Air Force later also equipped the F-15EX "Eagle II" based on the F-15SA (Saudi Arabia), F-15QA, which is considered to be "export to domestic sales".
Between 2015 and 2017, Qatar ordered a total of 24 Typhoons, 36 Rafales, and 36 F-15QA Advanced Hawks, spending $8 billion, $8.3 billion (7.0+1.3 billion), and $12 billion at the then-current exchange rate, with an average unit price of about $300 million, adding up to $28.3 billion, for a population of only 2.88 million. The small projectile country with a land area (11,500 square kilometers is truly terrifying in terms of purchasing power.
I just don't know if these advanced fighters have enough qualified pilots to fly, or whether they will be reduced to high-level toys for the princes. But one thing is sure Qatar will definitely gonna face maintenance problems in future because of wide variety of fighters.