Since the beginning of this year, Kazakhstan has been engulfed in violent protests after fuel prices soared in the country.
The protesters' demands for a reduction in fuel prices and the dismissal of ministers in the Kazakh cabinet were quickly met by the government. Even so, protests accompanied by vandalism and theft continued.
Former Minister of Energy, Industry, and Trade of Kazakhstan and former banker Mukhtar Ablyazov have called himself the "leader" of the ongoing protests in the country. Ablyazov also confirmed that he regularly gives advice to the people of Almaty on tactical issues.
"I am the leader of the opposition. Every day protesters call me and ask: 'We are here, what should we do?' – Sputnik radio quoted Mr. Ablyazov.
The former banker, who is living in Paris – France after being accused of stealing $6 million from a Kazakh bank, added that he is ready to return to his homeland and lead the provisional government as soon as possible once the demonstrations were successful.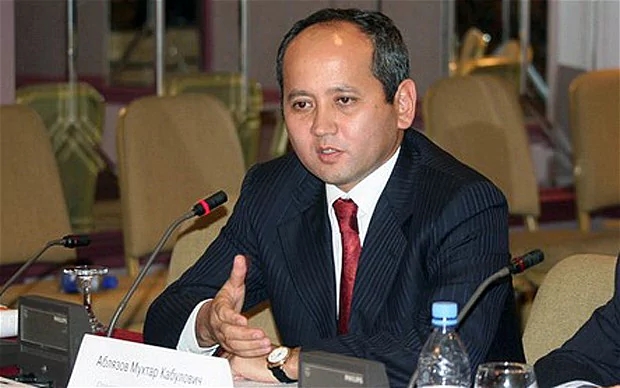 Mr. Ablyazov denied allegations that the protest was sponsored by a foreign country and insisted he received no money from the West for this purpose.
Before that, no one had claimed responsibility for the protests in Kazakhstan. The unrest began in many cities after gas prices rise by about 100%.
The Kazakh government quickly slashed prices and promised to control prices for at least half a year, but protesters had another demand: sack ministers. President Kassym-Jomart Tokayev fired several ministers for failing to stop the protests.
In another development, US Secretary of State Antony Blinken on January 7 warned Kazakhstan that it would have difficulty asking Russia to withdraw its troops after asking the Russian military to quell the riots and restore order.
Earlier, President Tokayev requested support from the multinational Collective Security Treaty Organization (CSTO), an Eurasian military alliance consisting of five former Soviet republics and Russia, to quell the protests.
Troops from Russia, Belarus, Armenia, Tajikistan and Kyrgyzstan began to be deployed to Kazakhstan on January 6, and Tokayev ordered security forces to "shoot terrorists without warning".
"When the matter involved CSTO, we wondered about the nature of the request and why it was created. To me, the agencies in the government of Kazakhstan certainly have the capacity to deal with protests appropriately, thereby both respecting the protesters' rights and maintaining law and order. So it's not clear why they felt the need for any outside support." – Mr. Blinken commented.
The US secretary of state called on Kazakhstan and the CSTO to "comply with international human rights standards".
According to an announcement on January 6 by the Ministry of Internal Affairs of Kazakhstan, 26 protesters were killed and 18 others were injured. In addition, at least 18 security personnel were also killed in the riots.