Once upon a time China and Pakistan jointly developed the "JF-17" fighter, to replace the world's large number of service of the old MiG-21/J-7 fighter. There are so many countries who buy fighter jets, especially Africans country who can't afford expensive aircraft so they go for cheaper aircraft, low maintenance or 2nd hand aircraft, for example, Romania's second batch of five old F-16A/B fighters, which were once a regular customer of the MiG-21, began delivering. Romania buys this old F-16 at the cost of 26 million for each aircraft, where the brand new JF-17 price is also nearly the same , but still, Romania go for old F-16. It shows clear message to the JV of pak and china aircraft, "NO ONE LIKE THEIR CRAP "
On August 14, Romania purchased the first two of its five second-hand F-16AM "Warfighter" fighter jets, numbered "1614" and "1616", arriving at Theteshti Airport in Romania after taking off from the Portuguese base of Monterrey, according to the Russian BMPD military blog, citing the Dutch website Aviation Resources.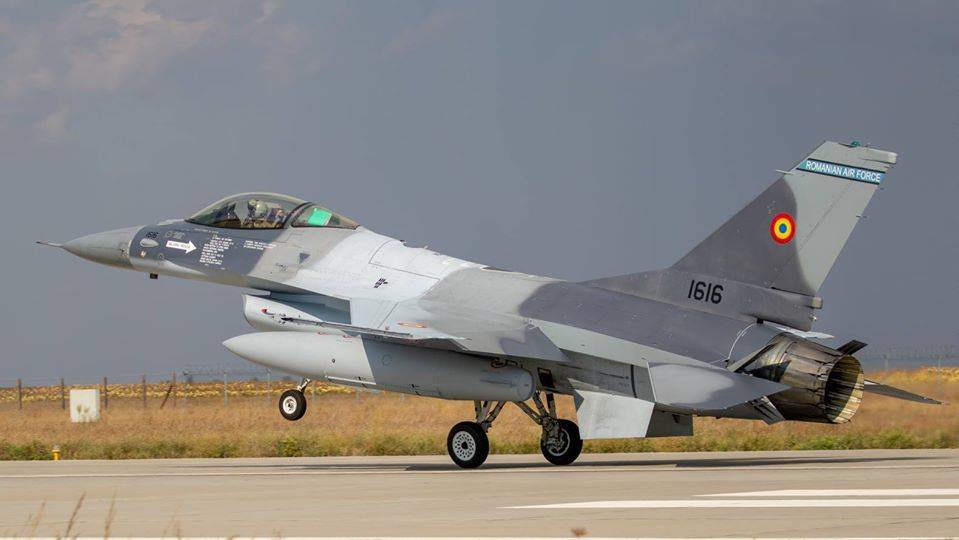 In January, Romania, the United States and Portugal signed a three-way agreement, code-named "Peace Carpathiar II", to purchase five mid-term MLU-upgraded F-16AM fighter jets from the Portuguese Air Force, at a cost of 130 million euros and a unit cost of 26 million euros, and are expected to hand over two more aircraft to Romania in October and delivered in early 2021.
This is the second time Romania has purchased a second-hand F-16 over brand new Jf-17. In October 2013, with u.S. support, Romania signed a 186.2 million euro "Peace Carpathian 1" program to purchase the first 12 second-hand F-16 fighter jets, six of which were F-16AM single-seat and three F-16BM twin-seat fighters from the Portuguese Air Force, and three F-16A fighters from the U.S. Air Force under the U.S. Air Force's Over-Defense Clause (EDA) program.
In fact, most of the F-16s of the Portuguese Air Force are also second-hand planes of the U.S. Air Force. In 1994, Portugal purchased 45 F-16A/B fighters from the United States through the "Peace Atlantis" program, 40 of which were upgraded by mLU to launch AIM-120 medium-range air-to-air missiles, many of which were used by the U.S. Air National Guard and were manufactured in 1983-1984 and more than 30 years old.
Buying a second-hand F-16 is a normal choice for Romania,- a former member of the Huayo Group said.
Previously, the country's air force had MiG-29 fighter aircraft, but after joining NATO "abandoned", only the improved MiG-21 "gun cavalry" fighter, plus Romania has deployed the United States "land-based Aegis", economic constraints, domestic and foreign affairs to the United States to listen to Romania, with the United States allowed to buy a relatively cheap second-hand F-16, is also reasonable.
Another example Croatia, who joined NATO in 2009, and in 2018, they plan to buy 12 second-hand F-16A/Bs from Israel at a cost of $500 million, and the airborne weapons and electronic warfare systems have been improved by Israel, resulting in a strong warning from the United States, which in 2019 informs Croatia that it will not let it, and will eventually have to stop, and continue to use miG-21.
The second-hand F-16A/B, the unit price is also 20-30 million U.S. dollars, and the development of China and Pakistan's "Dragon" fighter, the latter could have competed for such a market (according to china) but no one showing interest on those craps. Compared to the second-hand F-16A/B,  jf-17 Block1/2 batch of "Dragon", carrying the Lu-12 medium-range air-to-air missile and precision-guided weapons, and the F-16 early type is also regardless of the mid-range, the body life is even better, and the Block3 batch of jf-17, has the advantage of crushing.But the design of JF-17 is still a 2nd gen aircraft.Even jf-17 provides only minimal performance gain over mig 21.