Six aircraft were destroyed at the Shkolny airfield in Odessa including Turkish-made Bayraktar TB2 reconnaissance and strike drone.
As a result of a high-precision strike by a cruise missile, at least 6 aircraft including Su-25 attack aircraft, Bayraktar TB2 reconnaissance and strike drones and unknown combat aircraft were destroyed in the parking lot of the Shkolny airfield in Odessa. It is estimated that we are talking about two combat unmanned aerial vehicles and four fighters- report by Russian Media Avia.
On 13th May several images published by Mike Eckel on his Twitter account about the Russian attack on Ukrainian cities shows that Russia attacked on Odessa city and other major area of Ukraine.
The high-precision strike on the Shkolny airfield in Odessa is evidenced by the corresponding satellite images, which show the consequences of at least one missile strike, although, given the affected area, experts do not exclude that there could have been several strikes.
According to some reports, as of May 12, only 10 Bayraktar TB2 strike and reconnaissance unmanned aerial vehicles were in service with the Armed Forces of Ukraine. In this regard, the loss of even two drones has clearly become very serious for Ukraine, especially since the next batch of Bayraktar TB2 drones should tentatively arrive in Ukraine only in a week. It should be noted that at the moment there are no details about the strike, however, there have been no strikes against this region before.

Earlier it was reported that Ukrainian TB-2 struck against a Russian Tor SAM system on Snake Island- another TB-2 was watching no less than 108km (67mi) away. Then the second Tor missile system was destroyed shortly before being unloaded at the island's pier on the northern beach.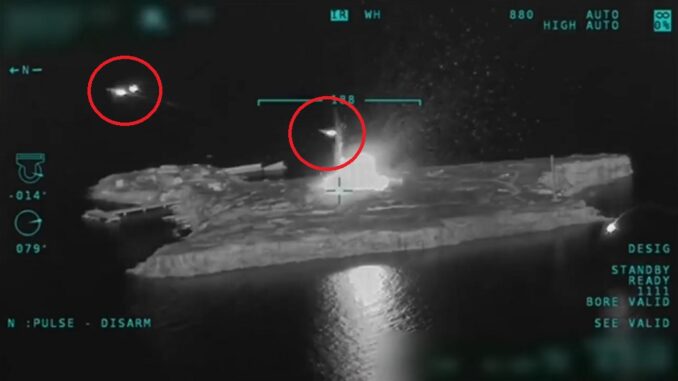 After TB2 struck and clear all the air defence system two Ukrainian Su-27s performed a bomb strike against the buildings on the island. The Flankers can be seen flying at very low altitudes while dispensing flares, hitting at least three targets during their pass, followed by secondary explosions. From the imagery, a large number of buildings seem to have been completely destroyed.