Canada's Global News recently published a series of satellite images published by Maxar Technologies showing the terrible damage in Ukraine after the Russian military campaign.
Russian forces attacked targets across Ukraine after President Vladimir Putin vowed to "demilitarize" the country and replace its leaders. The government in Kyiv called Russia's actions a "full-scale invasion" as it declared martial law, called for international support including harsher sanctions and for citizens to take up arms.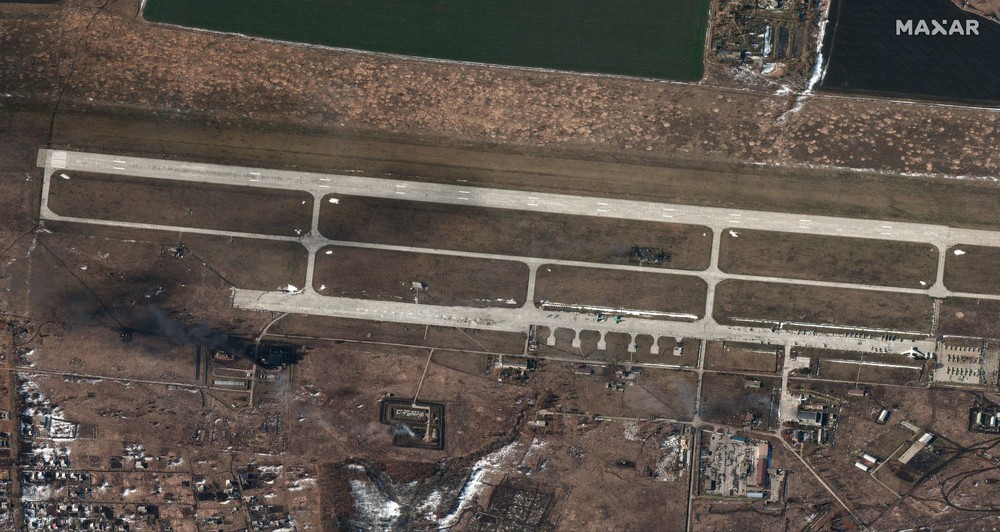 Russian troops seized the Chernobyl nuclear power plant, Zmiinyi island and Nova Kakhovka, where the North Crimean Channel begins, according to Ukrainian officials. The channel used to be an essential water supply source for Crimea, but Ukraine had blocked flows into the peninsula after Russia's annexation. In the northeast, satellite imagery showed damage to Chuhuiv airfield.