The Chinese government has complained about France's military activities in the disputed
South China Sea
after it sent warships there this month. France's presence in the contested waters comes at a time of 
increased activity by the American military
that has provoked Beijing's ire.
What is France doing in the South China Sea?
The French Navy in February began three months of training and patrols,
sending amphibious assault ship the Tonnerre and the frigate Surcouf
 from their home port in Toulon, southern France, to the Pacific.
The group will cross the South China Sea twice and take part in a joint military exercise with the United States and Japan in May. France's plans do not include transiting the Taiwan Strait.
Days before this training and patrol mission, French Defence Minister Florence Parly said one of France's nuclear attack submarines, Emeraude, had
concluded a patrol through the South China Sea
. The passage was regarded as resistance to Beijing's assertive stance in the contested waters.
Parly said in 2019 at annual intergovernmental security forum the Shangri-La Dialogue that France would continue to sail in the South China Sea at least twice a year. She urged like-minded countries to do likewise, to ensure open access to the waters was maintained.
In 2019, Beijing made the rare move of accusing France of making an illegal entry into Chinese waters, after its frigate Vendemiaire sailed through the Taiwan Strait. The French government called it a normal operation that it had also conducted previously.
Is France's presence in the Pacific a new thing?
French naval ships have been operating in the South China Sea for years. The present three-month mission has been an annual event since 2015, while the country has carried out joint drills with Australia, Vietnam and Malaysia – even if this was less eye-catching when the South China Sea was a less sensitive topic.
In 2015, France issued a joint declaration with the Philippines, saying both countries opposed "any acquisition or claim" that was "in violation of international law". This was considered to be aimed at China.
At that year's Shangri-La Dialogue, France announced its intention to coordinate joint European Union patrols in the contested waters, to promote freedom of navigation.
Why does the South China Sea concern France?
France has territories, and therefore exclusive economic zones around them, in the Indian Ocean and the southern Pacific. It attaches great importance to its interests in the region and has forged close security ties with countries there.
France followed the US in launching its own version of an Indo-Pacific strategy in 2018.
Along with other European countries, it has said repeatedly that freedom of navigation must be preserved in the South China Sea, which is a critical route for global trade.
China claims to have "historical maritime rights" over as much as 90 per cent of the South China Sea, based on its
"nine-dash line",
which runs as far as 2,000km (1,243 miles) from the Chinese mainland to within a few hundred kilometres of the Philippines, Malaysia and Vietnam.
In February this year, a French official said France's submarine voyage through the South China Sea was to "affirm that international law is the only rule that is valid", and that France would "work to strengthen" its links with the strategic partnership between the
US, Japan, India and Australia, known as the Quad
.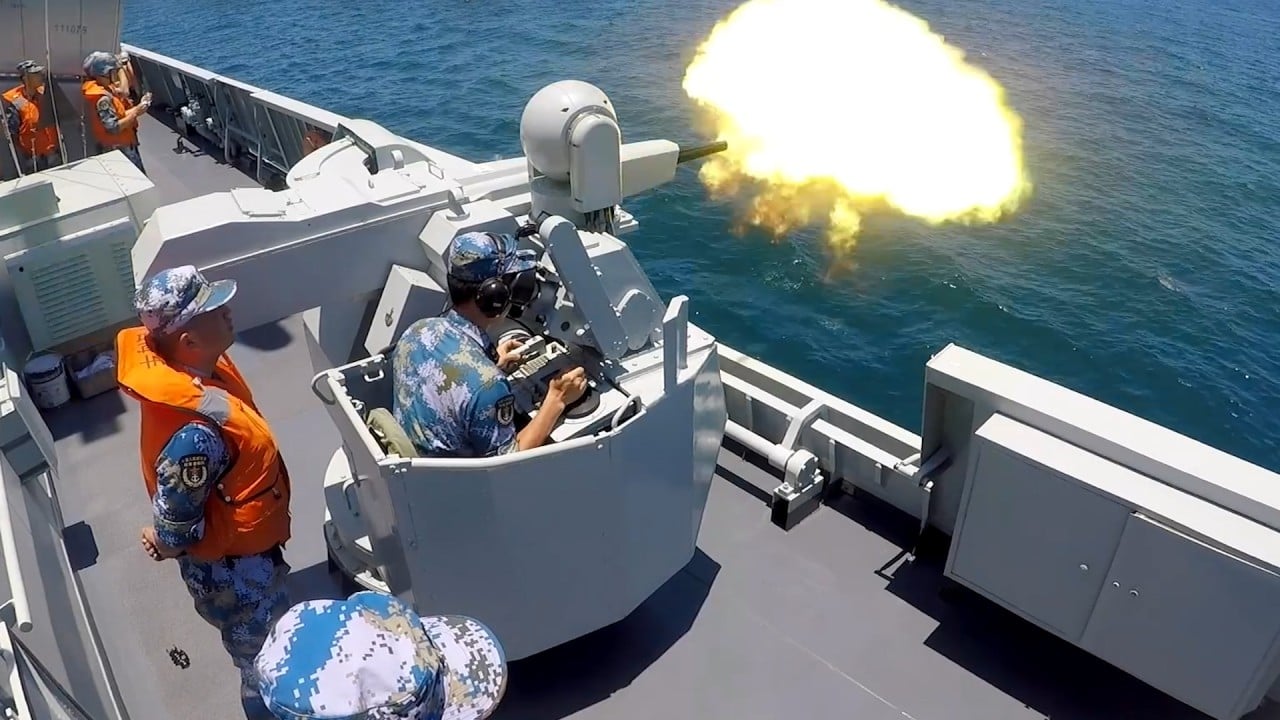 France this year issued a joint statement to the United Nations with Germany and Britain, in support of the 2016 Hague tribunal ruling.
What is China's response to the French military?
Beijing has been irritated by what it has seen as interference and provocation by the US military in recent years, but it was largely restrained in its public criticism of the latest French operations.
Its foreign ministry said China respected all countries' rights of freedom of navigation and overflight in the South China Sea under international law, but opposed any country using freedom of navigation to undermine China's sovereignty or regional peace and stability.
State media has accused France of contributing to the US' "anti-China stratagems" and said the European country had no place in the South China Sea.
Analysts expect France to further reinforce its military presence in the waters to oppose Beijing's territorial claims.
SOURCE: scmp