The new UAV is designed to simulate the flight of fighters and ballistic missiles. During the 6th Beijing Military Technology and Equipment Exhibition, the Nanjing Research Institute for Simulation Technologies presented new UAVs. One of the new products is the II-150Y stealth unmanned aerial vehicle.
The new model was the development of the II-150 jet UAV – apparently, the II-150Y is also designed to simulate cruise missiles. Externally, the new UAV is distinguished by an air intake displaced to the center of the hull and wings with an enlarged chord.
To launch the UAV, a launch catapult with take-off rocket boosters is used. The sea version II-150YH is additionally equipped with landing parachutes. The Chinese UAV reaches 3.2 meters in length and 1.4 meters in width, and the maximum take-off weight is 120 kg.
The II-150Y engines allow a maximum speed of 230 m / s – the drone can fly at a height of 25 meters above the ground, and 5 meters above the water. UAVs can also be used in high-altitude areas – the maximum allowable height of the take-off site is 4.5 kilometers.
The flight duration of the II-150Y reaches one hour with a radius of 100 kilometers. It is believed that the effective scattering area (RCS) of the Chinese simulator does not exceed 0.005 m3, but this figure can be varied with a Luneberg lens, reaching the RCS indicators of full-size stealth aircraft and cruise missiles.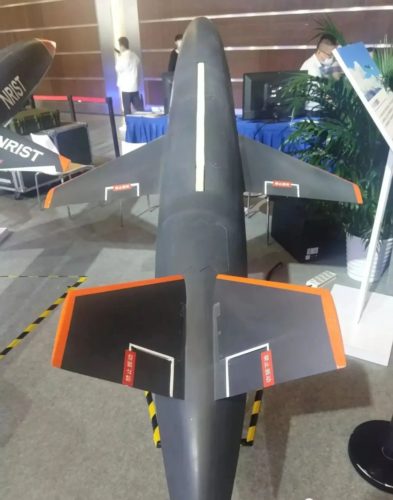 In addition to being invisible, the Chinese unmanned target is highly maneuverable. The II-150Y can roll 90 degrees with 5G overload, or rotate with up to 3G overload. Also, the target "knows" to change course by 180 degrees, and dive to 40 degrees.
All this allows the II-150Y UAV to simulate the flight of fifth-generation stealth fighters, cruise missiles, and anti-ship missiles.