India's armed forces began inducting women officers in 1992. Over the decades, they have been given combat roles in the air force. Women have been inducted as fighter pilots and have flown sorties into combat zones; they will be inducted as sailors as soon as ships that can accommodate them are ready.Presently, women are inducted in Indian Army through Short Service Commission (Technical) and Short Service Commission (Non-Technical) entries. The induction is governed by Special Army Instruction (SAI) I/93 and AI 3/98. Women are inducted in all the branches and streams of Indian Air Force (IAF) service. Terms and conditions for women officers are issued from time to time. In Indian Navy, women officers are inducted through Short Service Commission in Logistics, Law, Observers, Medical, Dental, Air Traffic Control (ATC), Pilots (Maritime Reconnaissance Stream), Naval Armament Inspectorate (NAI) cadre, Naval Architecture, Education, Sports and Musician Branch. Government has approved Grant of Permanent Commission to SSC Officers of NAI Cadre.
The current number of women in the three armed forces is as under:
| | |
| --- | --- |
| Indian Army | 6892 |
| Indian Air Force | 1878 |
| Indian Navy | 685 |
Year-wise induction details of women in the three armed forces during the past three years and current year is as follows:
| | | | | |
| --- | --- | --- | --- | --- |
| Year | 2017 | 2018 | 2019 | 2020 |
| Indian Army | 949 | 819 | 364 | 102 |
| Indian Air Force | 109 | 86 | 77 | 00 |
| Indian Navy | 57 | 38 | 54 | 18(in progress) |
Induction of women as soldiers in Military Police. 1700 such posts have been sanctioned to be spread over 17 years. 101 women have started their training in January this year at Corps of Military Police Training Centre, Bangalore.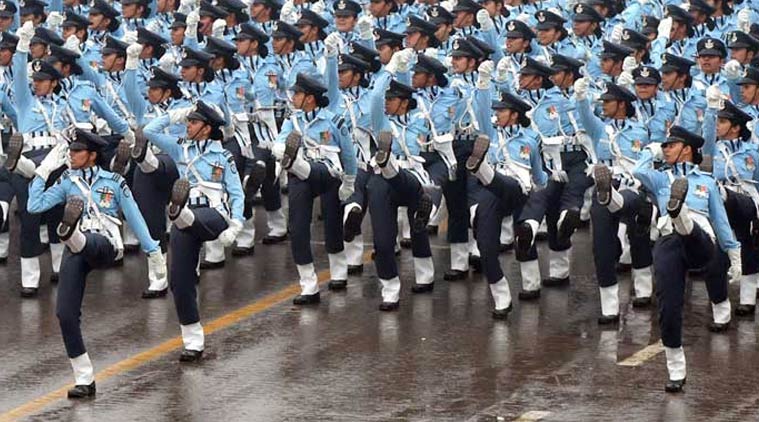 All the branches/streams of Indian Air Force (IAF) are open to women officers. Opportunities for career in IAF are publicised through print/electronic media in accordance with the policy on 'Induction and Empowerment of Women in Armed Forces'. The Government has commenced a scheme for induction of women Short Service Commission (SSC) officers in the fighter stream of the flying branch in the year 2015.  The IAF has also formulated the requisite gender neutral Air Hqr. Human Resource Policies (HRPs) enabling consideration of SSC officers for permanent commission in all ventures of the IAF.
Indian Navy has also progressively increased the avenues for women to join the Naval Force from 3 branches in 1992 to 11 branches in 2019.