As we all know, India army have a large number of mighty Gurkha worrier to fight for the nation, and the Gurkha mercenaries used the machete "kukri" is very famous, this kind of knife must see blood once pulled out. Interestingly, an Indian Army officer once pulled out a "Kukri" in the war (1971) against Pakistan, but not to kill enemy , but to cut his own damage leg .
Major General Ian Cardozo, an Indian officer commended and highly respected by the authorities. The reason for the respect is that as an officer of the Gurkha Infantry Regiment, he is believed to have displayed commendable courage and dedication on the battlefield.
Ian Cardoso was born in Mumbai on August 7, 1937. His parents were Vincent Cardoso and Diana Cardoso. Ian Cardoso received a primary education at San Xavier College in Mumbai. After graduating from the famous National Defense Academy, he entered the Indian Military Academy. After graduation, he was appointed as an officer and served in the 5th Gurkha Infantry Regiment.
Ian Cardoso participated in the India-Pakistan War of 1971 and was injured in the battle. He cut his injured leg with a machete. At the beginning of the Indo-Pakistani War, the then major major took a joint combat course at the National Defense Staff College (DSSC) in Wellington, Tamil Nadu, where he trained with officers of the three major services of the Indian Army, Air Force and Navy in order to be on the battlefield. Skillfully conduct command and staff operations. The 4th Battalion of his 5th Gurkha Infantry Regiment has been deployed on the eastern front, and the deputy battalion commander has been lost his life in battle. At this time, Major Cardoso received an order to join the frontline troops.
On December 3, Major Cardoso left his wife and three sons to go to New Delhi. Due to the war, a major power outage occurred in New Delhi. His flight from Palan Airport to Assam was canceled and he took a taxi. The car rushed to the train station, just in time to catch the train from the platform. The next night, he arrived at Dharamnagar, where he met four young officers who were seriously injured and his mind was shocked. After that, he changed to a jeep and traveled a long day and night before arriving at his 4th battalion.
At 3:30, Major Cardoso reported to Major General KV Krishna Rao (later Chief of Staff of the Army), and the Major General sent him to participate in the helicopter raid of the 5th Gurkha Infantry Regiment, which was the Indian Army. Entered East Pakistan (now Bangladesh) for the first time in history. Typically, when planning such operations, Army and Air Force officers need two to three days to discuss all operational details such as logistics, routes, weapons and ammunition requirements. However, Major Cardoso completed the battle plan in just a few hours.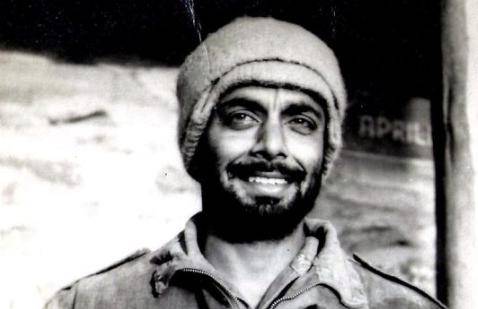 Major Cardoso, as the deputy battalion commander, had 750 soldiers under his command and was responsible for the arrests near Sylhet. In one operation, he accidentally stepped on a mine and his left leg was blown into a serious injury, and was taken to the temporary hospital set up by the regiment command post. The hospital did not have painkillers such as morphine or padipine, and no doctors performed amputations for him. Major Cardoso was coming to his colleagues.But no one able to help him, then he decide cut his leg with a knife and ordered his men to "bury it now".
Later, a captured Pakistani surgeon, Major Mohammed Bashir, operated on him. then Major Cardoso can undoubtedly be called the "strong man's broken wrist" in India, and the Pakistani military doctor is undoubtedly ,i dont know what shoul i called him…….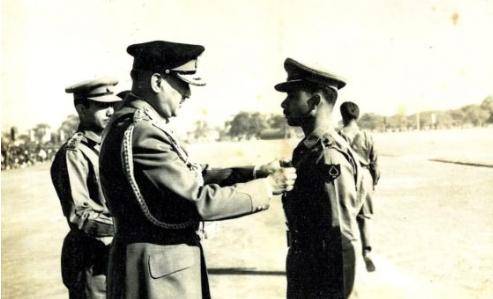 After being amputated, Major Cardoso's mental state was still very high, and he was determined to use a prosthetic limb to prove that he could do better than a person with two good legs. Major Cardoso's dream is to command a battalion. In view of his lack of a leg, many comrades believe that it is an impossible task for him to be the battalion commander. However, in order to be transferred to the post of battalion commander, Major Cardoso even accepted a rigorous combat physical fitness test (BPT). The officer in charge of the test stated that if Major Cardoso did the test, he would arrest Major Cardoso. In response, Major Cardoso replied: "Only after I commit a crime, you can arrest me. So let me test it. (This article analyzes that despite the similar story of heroic deeds, the brave words used by Indians are often heard by us. It's totally different.)
In the end, Major Cardoso not only completed the difficult test, but also defeated seven healthy officers . The examiner put his arms around Cardoso and said, " Good job, sir, good job ." Reduced the chance of scoring the Indian Army, which may be a great luck for the Indian Army.)
Ian Cardoso became the first disabled battalion commander of the Indian Army. On one occasion, Major Cardoso accompanied the Deputy Chief of the Army (VCOAS) to J&K. He effortlessly climbed the helipad at an altitude of 6,000 feet (1828.8 meters), which left a deep impression on the Deputy Chief of Army. He then recommended Cardoso to the then Army Chief of Staff Reina (TN Raina). After General Reina heard that, he asked Cardoso to accompany him to Ladakh.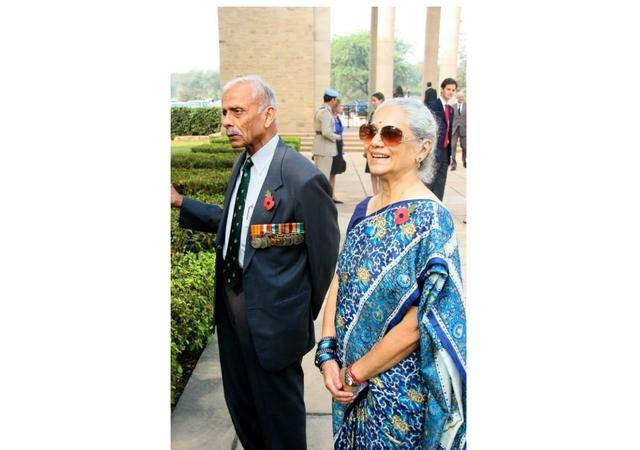 With the promotion of leadership, Ian Cardoso was eventually promoted to the rank of Major General and became the first disabled infantry brigade commander in the Indian army. Major General Ian Cardoso not only cleared the obstacles to his transfer, but his deeds also encouraged the promotion of three other disabled officers to a high position. One of the officers whose legs were amputated even became the deputy director.
Major General Ian Cardoso showed great courage in the war with Pakistan in 1971. He achieved many achievements in this war and was awarded the second-class peace of service medal (AVSM ) And the Army Outstanding Service Medal (Sena Medal) in recognition of his outstanding service. It can be proud to say "we have such a great soldier in the Indian army, we will always stand on the side of victory"!