China and India, despite being enemies, have agreed to sell submarines to a Southeast Asian country. Which country is so lucky?
On December 27, 2021, Myanma Irrawaddy newspaper reported: The Myanmar Navy held a ceremony to commission a Type 035 electric diesel submarine (Ming class) aided by China. This is part of a secret agreement between the two countries signed last year.
The ship-receiving ceremony was held in the ancient capital of Yangon, coinciding with the 74th anniversary of the establishment of the Myanmar navy. General Min Aung Hlaing, the leader of Myanmar's military coup, personally presided over the ceremony.
Coup leader Senior General Min Aung Hlaing has praised his predecessor former military dictator Than Shwe, describing him as the person who laid the foundations for Myanmar's first submarine unit.
"A day to supplement the Tatmadaw [Myanmar military] with a new remarkable capacity," said Snr-Gen, Min Aung Hlaing, who took the opportunity to express his gratitude to Than Shwe who handpicked him as his successor in 2011.
In March, the coup leader had statues of former military chiefs including his mentor Than Shwe unveiled at the military museum in the Myanmar capital Naypyitaw "as a gesture of honoring them."
Junta-controlled newspapers also reported that Than Shwe and his wife offered meals to senior Buddhist monks in November. The former military strongman has rarely appeared in public or the media since 2011.
The navy's second submarine, named Min Ye Kyaw Htin, is a Ming Class Type 035 diesel-electric submarine and was bought from China. It is not clear if it is new or a second-hand model. The commissioning ceremony was also attended by China's Ambassador to Myanmar Chen Hai.
The newly received submarine, named UMS Minye Kyaw Htin, will act as a training submarine and temporarily take on offensive duties as needed.
As a country with 1,930 km of coastline and a sea area of ​​more than 600,000 kmsq, the navy plays a very important role in Myanmar's defense policy. The proportion of investment in the navy accounts for a very large part of the defense budget of more than 2 billion USD per year of Myanmar.
Myanmar has studied the procurement of submarines since 2005 and has made efforts to approach many partners such as India, China, Russia… In 2019, India gifted a used Project 877 Kilo-class submarine to gain advantages over China. The submarine was later named UMS Min Ye Thein Kha Thu.
Its efforts then turned to China, which is a rival to India. The biggest barrier between the two countries is the provision that allows Chinese technical experts to maintain the submarines it sells to Myanmar.
It is not clear how the matter was negotiated, but it is certain that the contract was signed, and the contract was transferred, although the value is unknown. Perhaps it is a favorable price, corresponding to Myanmar's financial conditions.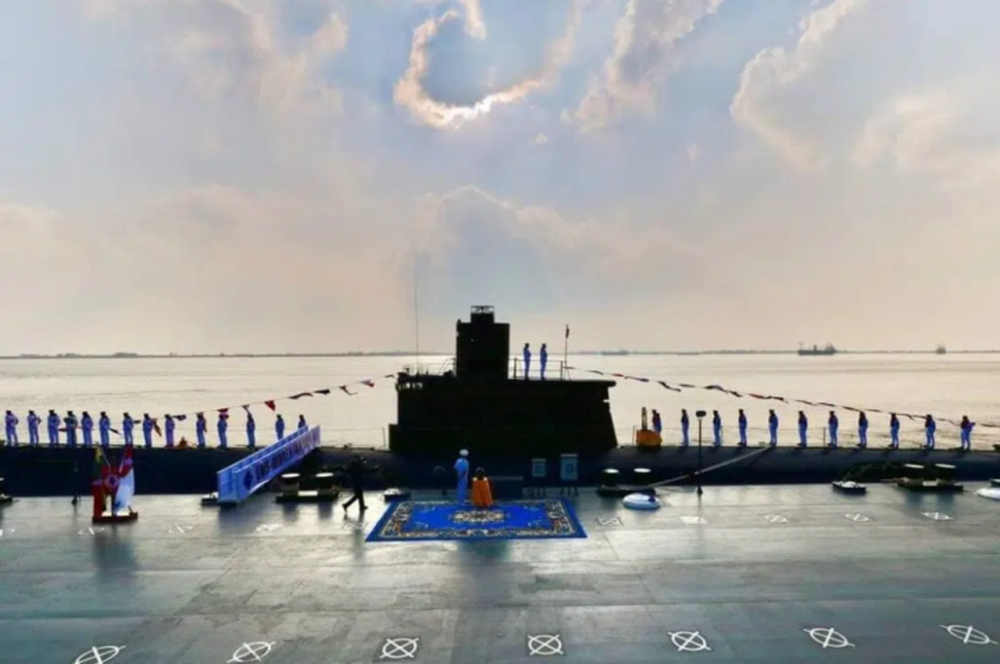 Old design, but new train
Type 035 submarine is a design developed by China in the 1970s, based on the modification of the old Type 033 submarine design. The first two Type 035s were completed in 1974.
Currently, the People's Liberation Army Navy of China is being modernized very quickly, leading to the need to remove the old submarines that are still quite good. China is very strong in selling or donating weapons to countries within its influence. Type 035 submarines are no exception. Before that, in 2017, Bangladesh received two Minh-class submarines (which have been overhauled) under a deal worth $203 million.
The submarine version sold to Myanmar belongs to the Type 035B class, which was built in the period 2000-2003, which means it is still very new. This is the best version of the Type 035 class submarine.
Type 035B has a conning tower and some redesigned hull, so it looks quite similar to Type 039 (Song class) submarines. These improvements help the ship adapt to modern combat conditions. Overall, the Type 035 class submarine has a maximum displacement of 2,110 tons, a length of 76 meters, a hull width of 5.1 meters and a maximum draft of 7.6 meters when floating. The ship has a crew of 57 people and can operate at a maximum depth of about 300 meters.
The weapon system on Type 035 includes eight 533 mm torpedo tubes, 6 launchers in front and 2 at the rear, with a base of 16 torpedoes. The Type 035B version can also carry anti-ship cruise missiles or surface-to-surface missiles, but it is not clear if Myanmar is equipped.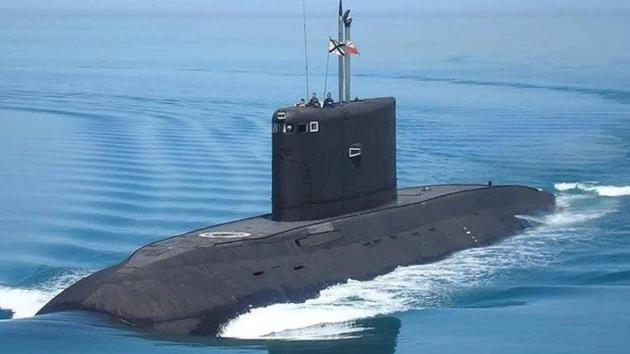 This contract makes Myanmar a special case, when it becomes a customer to buy submarines of two rival powers: India and China. Along with bloody conflicts in the border area, these two countries are also actively competing for influence, especially in Asia.
In the immediate future, perhaps Myanmar's Kilo 877 and Type 035B submarines will be used to train submarine crews, as well as familiarize and build tactics for using submarines of this country.
In the future, Myanmar is still ambitious to expand its submarine force. It is negotiating with Russia to acquire an improved Kilo-class submarine (Project 636.3).