Russia is probably regretting selling the S-400 to Turkey when it realizes that the real purpose of this country is to destroy Moscow's own power.
The decision to sell the S-400 – Russia best air defense system to Turkey – a member of the NATO military bloc – has received a lot of controversies. Now, that false feeling is growing stronger for Moscow.
The S-400 is a long-range missile defence system designed to destroy all types of existing and future air weapons, including hypersonic weapons, covering the skies in the near future diameter up to 400 km. At the same time, the S-400 plays the role of the regional control center for air defense layout, issuing commands to attack air targets for integrated components of the regional air defense system: S-300PM2, S-300PM1, Tor-M1 and Pantsir-S1.
This is a very effective defense system, which is why the export price of the S-400 starts at 500 million USD per division.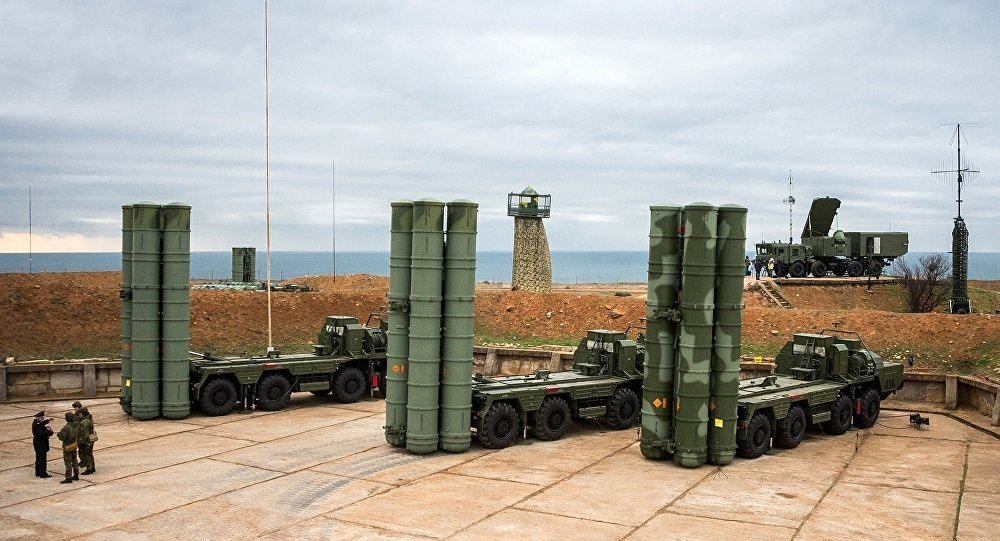 Today, only few countries are capable of creating an air defense system of a similar level. However, in the next 10-15 years, another outsider, Turkey, could break into this prestigious club. This is precisely why Moscow feels regret.
Turkey has always cherished the dream of restoring the greatness of the former Ottoman Empire. The Turks are trying to assert their ambitions by developing their military-technical potential. Ankara begins by assembling licensed NATO weapons, participating in co-production programs.
Turkey is currently designing its own main battle tank, fifth-generation fighter, heavy attack helicopter, and first aircraft carrier. Turkish UAVs carrying "Israeli genes" have also become famous around the world.
Let's turn our attention to the promising Turkish air defense systems. Since 2007, Ankara has developed a national air defense system called HISAR ("Fortress"). This is a family of short, medium and long-range surface-to-air missile systems being developed by Roketsan and Aselsan.
The HISAR-A is a short-range mobile anti-aircraft gun with a tracked chassis, carrying four vertically-launched missiles capable of hitting flying targets at a distance of 2 to 15 km.
HISAR -O is mounted on a Mercedes-Benz Zetros truck chassis. A battery of up to 18 anti-aircraft missiles capable of shooting down air targets at a distance of 3 to 25 km, is classified as a medium-range air defense system.
HISAR -U or Siper – is a Turkish long-range air defense system, mounted on a Turkish-made MAN truck chassis. According to Ankara, Siper hit air targets at a distance of 30 to 120 km.
Of all the above combinations, Siper is the most important trump card.
In fact, Turkey's air defense system is far behind the S-400. However, according to some experts, in terms of tactical and technical characteristics, the Current air defense system of Turkey is very worthy and effective. It was built by specialists from well-known defense corporations Aselsan, Roketsan and Tübitak SAGE, as well as foreign consultants.
Pay attention to the ambitious statements in the Turkish press: "HISAR-U Siper will be a weapon to compete with the Russian S-400 system purchased from 2019".
The creation of air defense systems with a large operating radius requires a serious technical background and a high level of practical experience. It is better to "learn" by taking apart a similar air defense system to pieces. The Turks have a production background, many experts study and work abroad. Even more convenient when Russia also sold it the most modern air defense system S-400.
All conditions are enough, what is more favorable? And now it's time for Turkey to talk about creating a super similar Russian air defense system. Is the coincidence random? It doesn't seem to be.
It should be noted that Ankara even tried to legitimize the process of borrowing Russian technology. The Turkish side has stated that, if desired, the second S-400 complex will be delivered immediately, but the cooperation in production and technology transfer is very important for this country.
Moscow has rejected such an offer. But no one can stop the Turks from copying the Russian "secrets", even in simplified form.
Assuming that the HISAR-U Siper complexes will hit the flying target not at a distance of 400 km like the S-400, but at 200 or 250 km, it is completely possible.
Ankara will cover its air borders with self-made anti-aircraft missile systems, and then also enter the international market competing with Russian systems, as it did with Bayraktar, encroaching trumps all Israeli UAVs with the best price-quality ratio.
So is selling the S-400 to Turkey worth it? Perhaps President Putin is seriously considering answering this question.