The United States conducted a special operation in Turkish-controlled Syria and captured a senior leader of the jihadist group Islamic State (IS) in an overnight raid in northern Syria.
Yesterday night the US military attacked Turkish-controlled militants in northern Syria, Aleppo province. As it became known, the US army deployed 2 military helicopters that invaded Syrian airspace and, attacking the positions of Turkish-controlled militants, captured oHani Ahmed al-Kurdi senior leader of IS.
However, according to the Kurdish media, six American military helicopters immediately invaded Syrian airspace and attacked the positions of pro-Turkish forces near the city of Kobani, firing several missiles at them. Initially, the circumstances of the US special operation remained unknown, however, as it turned out later, one of the commanders of the Turkish militants was captured (his name is not disclosed at the moment).
Video from US special force raid on senior IS leader pic.twitter.com/e9pQLY1CcF

— The foxbat (@IndiandefenceNS) June 16, 2022
There were seven minutes of armed clashes between the troops and people inside the village before the helicopters flew off, the UK-based Syrian Observatory for Human Rights reported. They later landed at a base in the Kobane region in eastern Aleppo province, which is controlled by Turkish-backed rebel factions reported by BBC.
According to reports, the raid was carried out by the U.S. Navy SEALs and the 160th Special Operations Aviation Regiment. Several U.S. helicopters flew over the airspace of northwestern Syria at ultra-low altitudes and arrived at the Syrian extremist armed forces under the eyes of the Russian air defense radar. After a brief exchange of fire, the US special forces successfully captured the target and quickly evacuated by helicopter. It is worth noting that the Russian military did not interfere in this operation of the US military.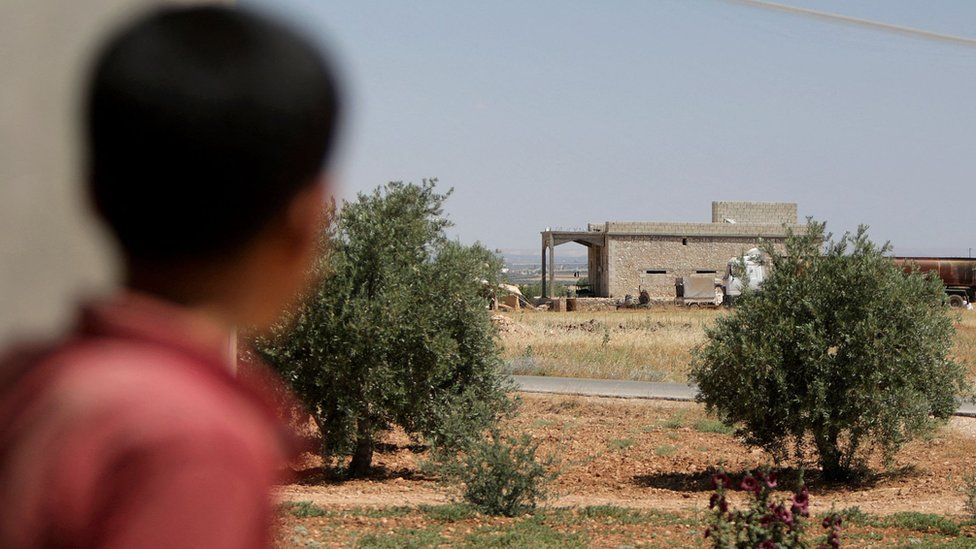 According to reports, in addition to the famous "SEAL Team", the 160th Special Operations Aviation Regiment dispatched by the U.S. military is also an elite force. This unit mainly cooperates with the U.S. special forces to carry out secret combat missions. Night Stalker" nickname. The 160th Aviation Combat Regiment is equipped with MH-60 "Black Hawk" utility helicopters, MH-47E "Chinook" transport helicopters, MH-6J "Little Bird" reconnaissance helicopters and other helicopters. Participated in many key military operations of the US military, including the invasion of Panama, the Gulf War and the Afghan war. In recent years, this unit has been active in the Middle East and other regions and participated in many special operations of the US military.
"The operation was successful; no civilians were harmed nor were there injuries to coalition forces or damage to coalition aircraft or assets."