Russian combat aircraft entered Swedish airspace on 2 March, close to the island of Gotland in the Baltic Sea.
Announced by the Swedish Armed Forces, the incursion saw a pair of Russian Aerospace Forces (VKS) Sukhoi Su-27/30-series 'Flanker' multirole combat aircraft and two Sukhoi Su-24 'Fencer' strike aircraft enter national airspace during bilateral Swedish and Finnish exercises in the area.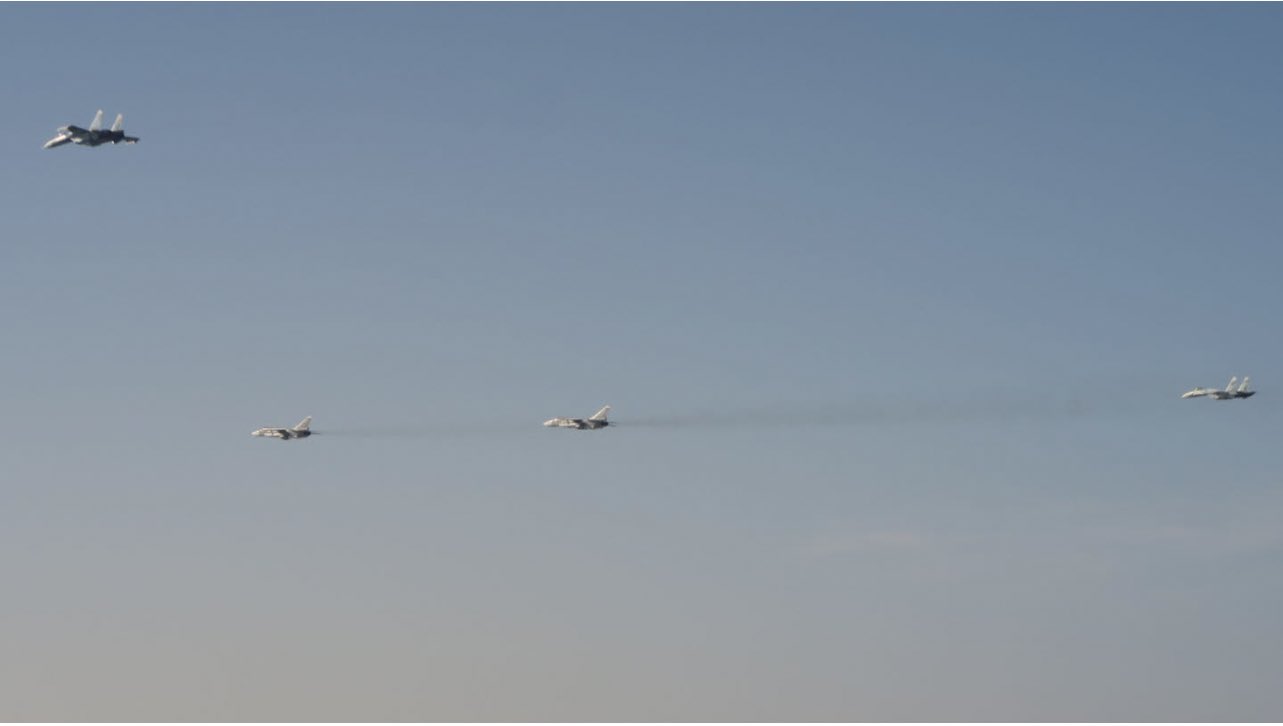 "The Russian violation of Swedish airspace is of course completely unacceptable," Defence Minister Peter Hultqvist was quoted as saying by TT News Agency. "It will lead to a firm diplomatic response from Sweden. Swedish sovereignty and territory must always be respected."
Images of the event were taken by Swedish Air Force (SwAF) JAS 39 Gripen fighters, which intercepted and shadowed the offending aircraft until they returned to international airspace.
The incursion happened as Stockholm and Helsinki have pledged military assistance to Kyiv as Ukraine plans to counter Russia's renewed invasion of the country. The Partnership for Peace countries have also raised the increased possibility of both joining the NATO alliance in the wake of the war in Ukraine, with Moscow threatening 'consequences' should they do so.
For some years already, Russian aircraft have incurred the air defence identification zones (ADIZs) of NATO and allied air forces, but to date have always stopped short of flying into a country's territorial airspace, which makes this event highly unusual.