In the Luhansk region, during an unsuccessful crossing of the river Russian army, at least 8 tanks drowned and a total of 73 vehicles were destroyed or abandoned.
During an attempt to force a water barrier in the Lugansk region, at least 6 tanks drowned in the river. The reasons for this are not disclosed, however, judging by the picture that appeared on the Web, this was due to strikes on the pontoon bridge, although no other details are given on this matter. According to some reports the attack was carried out by Ukraine's 17th Separate Tank Brigade
In the presented picture, you can see that during the unsuccessful crossing of the water barrier, at least 8 Russian T-72B tanks were in the water. Given the width of the water barrier, the number of such may be much larger, however, there are no details for the current hour.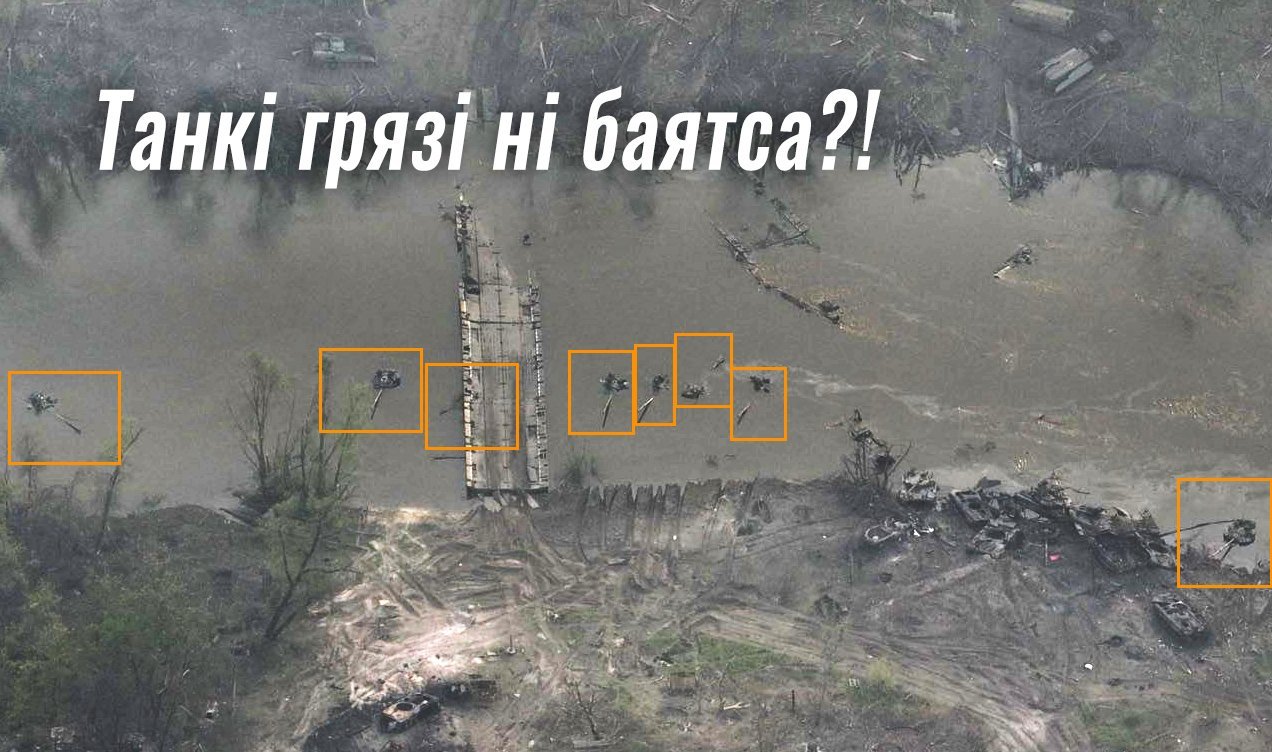 The incident, judging by the situation on the ground, occurred no later than two weeks ago, while it is alleged that the incident took place in the area of ​​​​the settlement of Belogorovka.
At the moment, experts cannot identify the type of tanks that ended up in the water, which equally does not allow identifying the damage received by the latter.
Earlier, the Ministry of Defense of the Russian Federation showed footage of the destruction of a pontoon crossing on the Northern Donets River, however, judging by the footage from a drone, there were no attempts to transport military equipment across the pontoon bridge at that moment.

Moment Ukrainian artillery, UAVs & Armoured units struck the Russian pontoon bridge near Bilohorivka #UkraineRussiaWar #Russia pic.twitter.com/Wpc3o3vO5R

— The foxbat (@IndiandefenceNS) May 15, 2022
The Ukrainian defense ministry and many users shared images and vidoes that appeared to show more than 70 destroyed and damaged or abandon armored vehicles on both banks of the Siverskyi Donets River.
The Russian army has suffered heavy losses including the destruction of around no of T-72 tanks, BMP, BMK, BTR, and military trucks after the Ukrainian army blew up a pontoon bridge over the Siverskyi Donets river in the Luhansk region, according to reports.
The Siverskyi Donets, which threads from southern Russia into eastern Ukraine then back into Russia, is just one of several water barriers Russian battalions must cross in order to advance west into Ukrainian-held territory. According to the Ukrainian armed forces' general staff, the battalion that got caught at the pontoon bridge apparently was trying to strike at Lyman, a city of 20,000 that lies 17 miles west of the doomed crossing.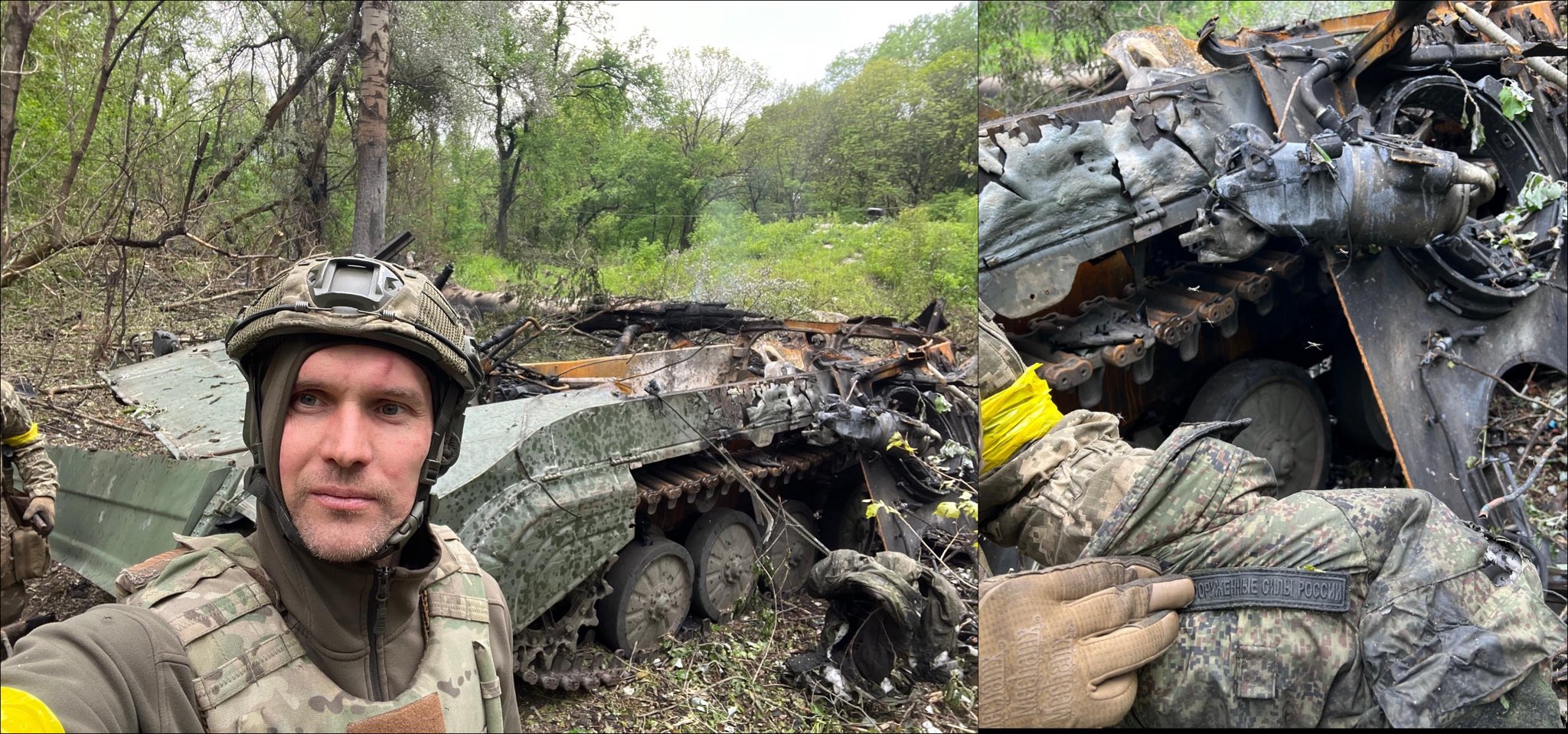 After 9 days of clashes, 2 Russian bridging attempts and over 80 equipment destroyed/abandoned Journalist Yuri Butusov reports from the Bilohorivka area the victory of Ukrainian forces after driving all Russian forces to the northern side of Siverskyi Donets river.