Since 1997, India has produced about 300,000 INSAS assault rifles on its own. India eliminated 300,000 INSAS assault rifles for AK-203 export guns produced by Russia.
In 1999 – during the Kargil War between India and Pakistan, the Indian-made INSAS assault rifle showed many disadvantages such as frequent bullet jams and transparent synthetic magazine cartridges that were often damaged when fired in cold weather.
Indian special forces said that they often throw away INSAS and choose AK assault rifles or imported weapons when fighting because it is more reliable.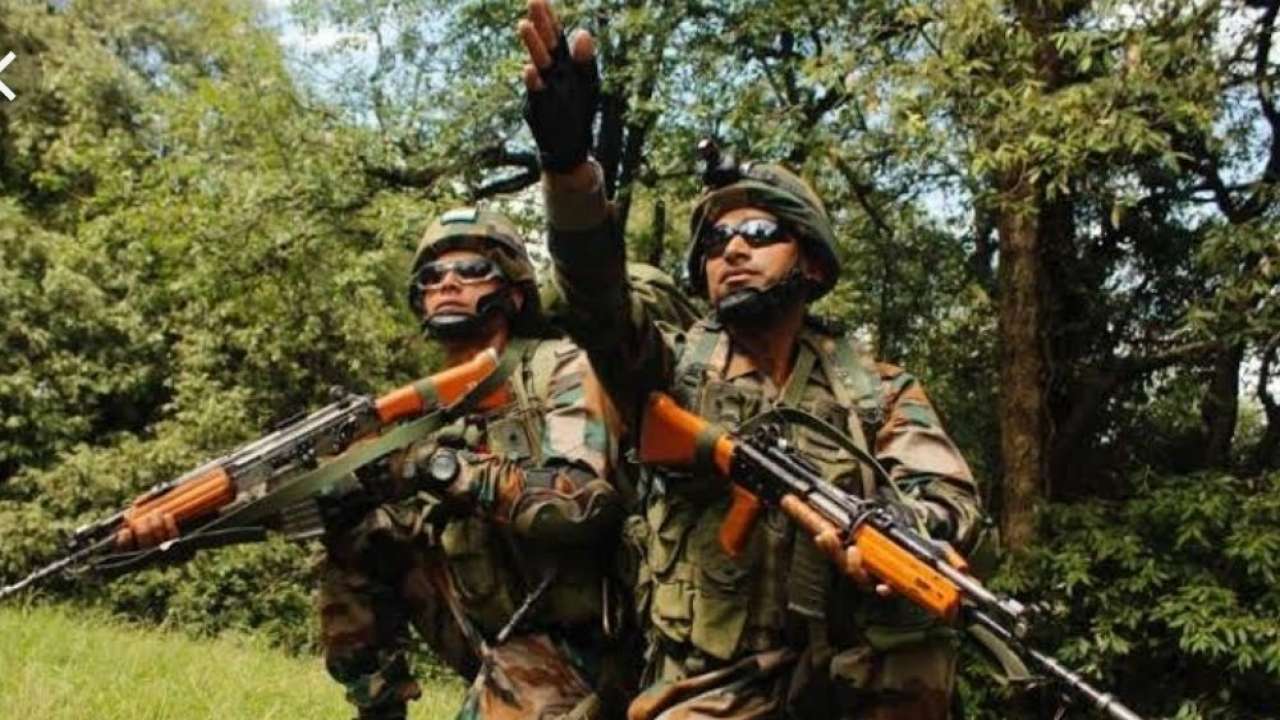 2018 was the second year in a row that the Indian Army refused to receive a new batch of INSAS, citing low quality guns and ineffective firepower. Since 1997, India has produced about 300,000 INSAS assault rifles on its own.
Indian soldiers stationed in hot spots have complained about INSAS gun heat so much that New Delhi is determined to sign an agreement with Moscow. And New Delhi's choice is a rifle from Russia.
On December 6, Indian Defense Minister Rajnath Singh and his Russian counterpart Sergei Shoigu signed a number of agreements and most importantly, the production of the AK-203 "Made in India" assault rifle.
The fact is that Russia and India began negotiating the AK-203 deal in 2018 and signed an agreement in 2019, but faced obstacles due to cost and technology transfer issues. With the signing of the agreement – all problems were solved.
Accordingly, India will produce nearly 600,000 Russian AK-203 assault rifles in a deal worth more than 5 billion rupees (about 67 million USD).
The AK-203 will be manufactured at the Indo-Russian Private Limited (IRPL) plant in Korwa, Amethi, Uttar Pradesh inaugurated by Indian Prime Minister Narendra Modi back in March 2019.
This is a special joint venture with the Indian side owning a 50.5% stake, while Kalashnikov and Rosoboronexport (Russia's defense export agency) will have a 42% and 7.5% stake, respectively.
As part of the technology transfer between the two countries, the Indian Army will receive the first 70,000 AK rifles 32 months after the start of production. The deal is seen as an important lever for India's defense industry as part of the "India Self-Resilient" (Atmanirbhar Bharat) initiative.
The agreement was signed during talks between Russian President Vladimir Putin and Indian Prime Minister Narendra Modi on December 6 after more than three years of negotiations. President Putin visits India amid deteriorating relations between Moscow and Washington. As an ally of the US, India has expressed reservations about increasing military cooperation with Russia. But after this deal, Moscow also pushed for the continued supply of S-400 air defense missile systems to New Delhi, despite Washington's fierce objections.
AK-203
"
what's hot"?
The AK-203 weighs 3.8 kg (INSAS weighs 4.15 kg without magazine and l blade), is 940 mm long when the stock is open and 705 mm when the stock is folded (INSAS is 960 mm long without bayonet).
The Russian gun uses 7.62x39mm ammunition (INSAS uses 5.56×45 mm bullets) which makes it more capable of dealing damage and capable of killing targets with just one hit. Indian army already complaining about the small caliber of INSAS rifle.